Which One of These RVs Is Your Perfect Fit?
How to find the motorhome that's right for you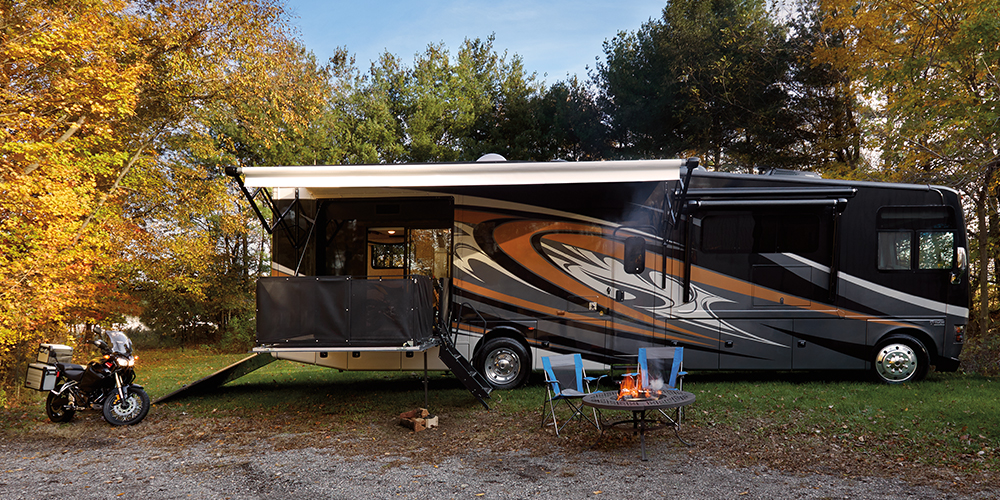 Whether you're hitting the road on a year-long odyssey or need a place to relax after outdoor adventures, here are models that'll fit your lifestyle—and your wanderlust personality.
For thrill-seeking gearheads: the Thor Outlaw
These units allow owners to park an ATV or bike in a storage space at the rear of their motorhome. The Thor Outlaw retains luxurious living facilities while adding an eight-foot-by-10-foot garage at the rear—the perfect size for a side-by-side ATV. Naturally, the garage is equipped with a 28" LED television.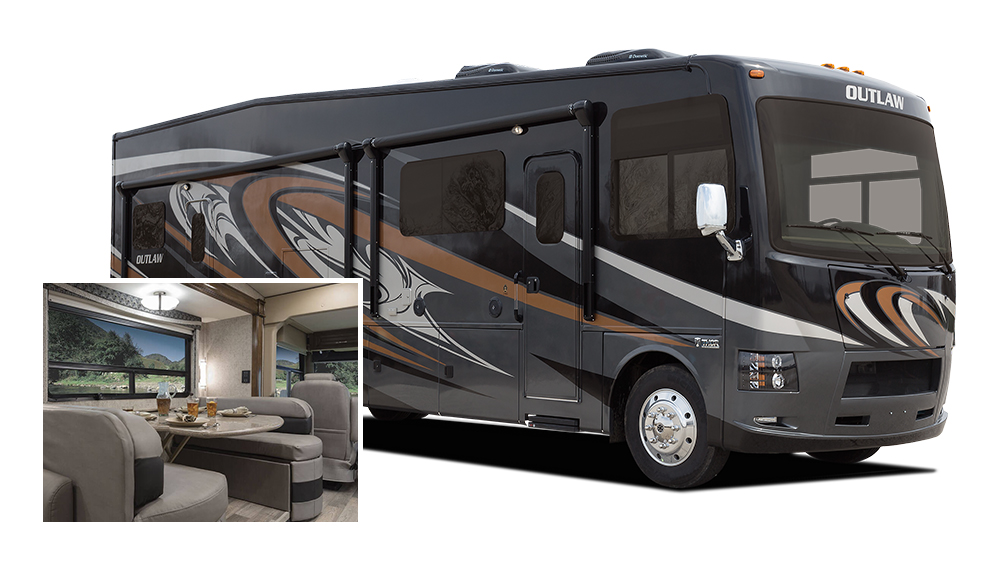 For travelling tailgaters: the Jayco Redhawk 25R
An outside kitchen offers the luxury of grilling steaks in the fresh air without soiling the RV's interior. Jayco's Redhawk 25R features exterior panels behind which you'll find a refrigerator, gas grill, and a sink with hot and cold running water. The only decision you have to make? Choosing what you'd like to barbecue for tonight's dinner.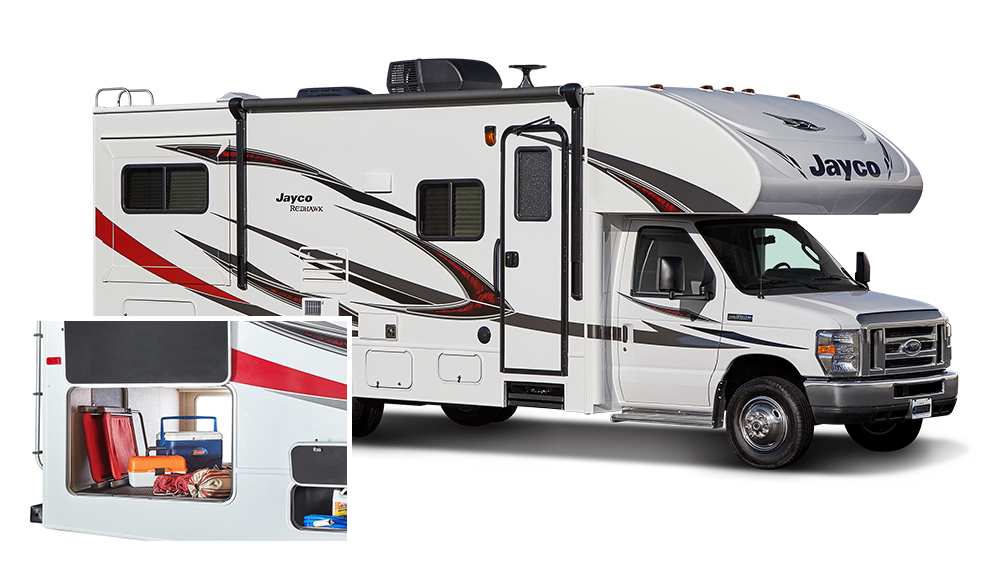 For adventurous road warriors: the Fleetwood Bounder
There's an immutable rule of the road: after three days, family and laundry start to smell. Rigs like the Fleetwood Bounder include a washer and dryer combo similar to those found in an apartment. Cooking facilities to rival gourmet residential set-ups are common, as are built-in gas-fuelled generators to power electronics if you're camping where electricity is not available.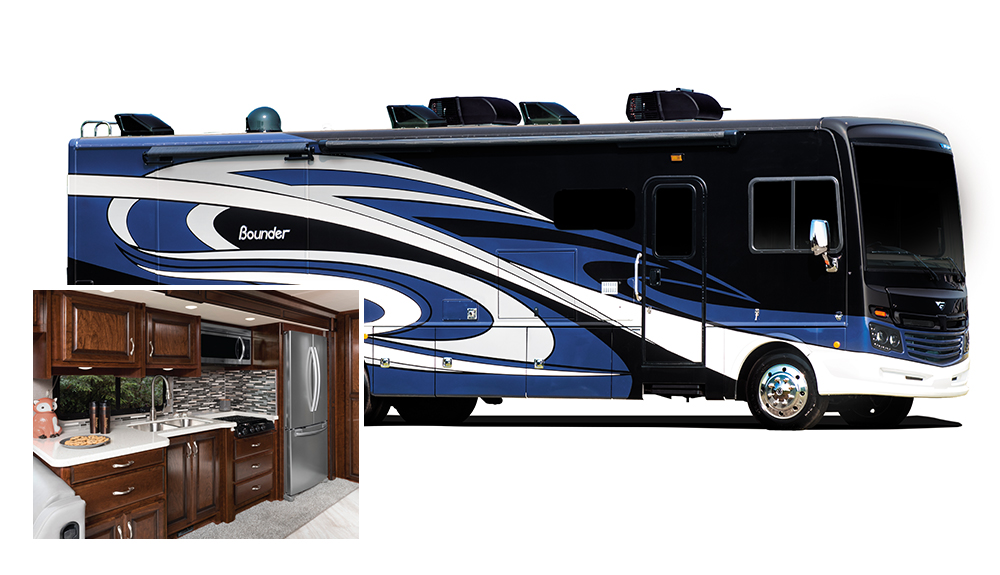 For relaxed leisure lovers: the Coachmen Leprechaun
Getting away from it all doesn't mean leaving it all behind. The Coachmen Leprechaun is awash with inviting touches such as reclining loungers facing an electric fireplace. Add in an LED television that rises out of the cabinetry at the push of a button, and you've got a comfortable space rivalling most home theatres. Don't forget the popcorn.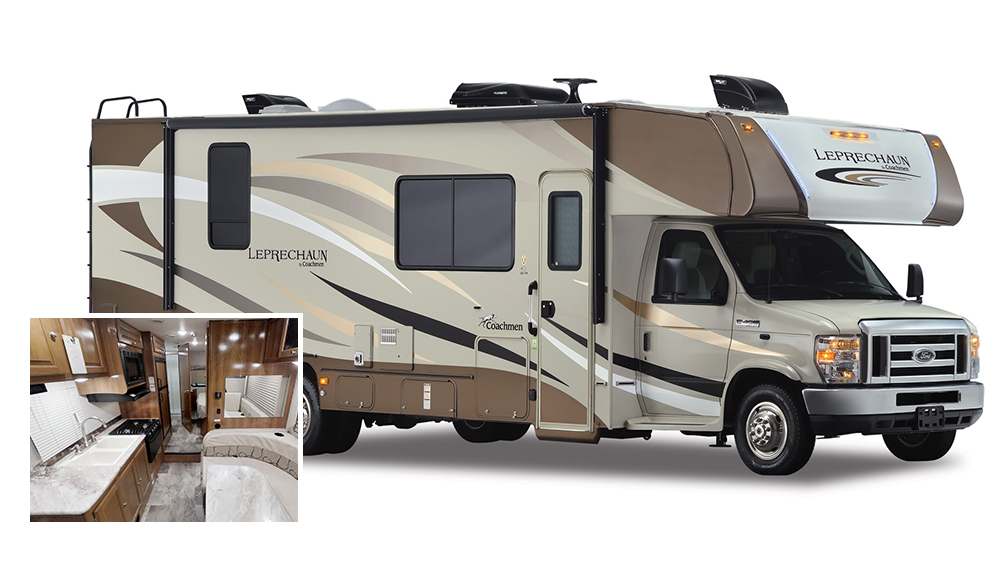 All vehicle specifications were correct at publication.
Take on the open road
Get a crash course in motorhomes with our comprehensive beginner's guide in the summer 2018 issue of CAA Magazine, which details everything from the different classes of RVs to driving tips and more.
Image credits: Courtesy of manufacturers