Beginner's Guide to Winter Tires
Be ready for every winter road condition with the right tires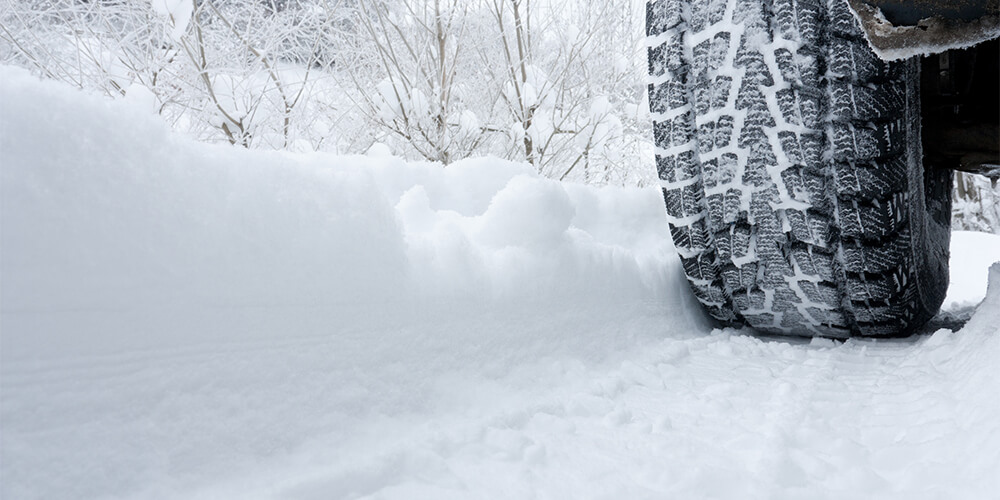 Road safety is important to you, and you've heard that installing winter tires that are the right size is an important part of getting your car ready for the season. But do you know why they work best in cold, snowy and icy conditions? Here's a quick look at how they do it.
They're made of the right kind of rubber
Winter tires are made of a much softer rubber than all-seasons. This helps them stay supple and grip the road in colder temperatures.
They have specially designed sipes
Tires specially designed for ice are peppered with sipes. These tiny slits open as they come into contact with the road, giving the tire more surface area with which to grab the asphalt.
They provide more traction
Deep grooves and large lugs, or blocks, in the tread pattern help shunt snow away from the tire. That allows more rubber to hit the road, giving you better traction.
They'll show you when it's time to replace them
Winter tires are dotted with wear bars, small rectangular bumps in the tire channels. Once your treads get whittled down to these markers, the tires should be replaced.
Got more tire questions?
Here are six more things to know about winter tires. Plus, you can always ask CAA's Auto Advice team. Call them at 1-866-464-6448 or email autoadvice@caasco.ca for unbiased free advice.
Plus, if you're looking for new tires, CAA Members are eligible for rebates from Pirelli.
Image credit: iStock.com/alexandrumagurean