How to Get a Free Car Battery Test
Reserve your spot now for CAA's Member-exclusive battery testing events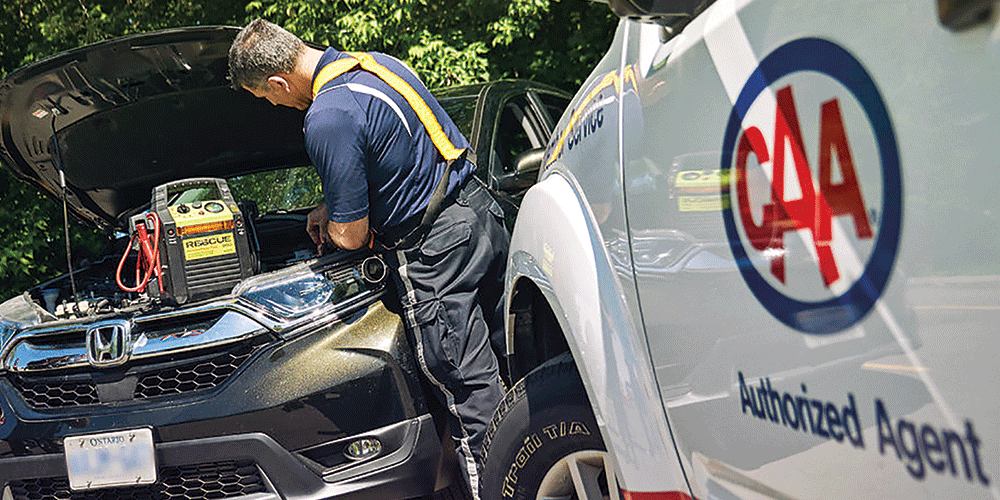 We know summer heat can do a number on your battery, so before winter hits, make an appointment at one of CAA's free battery testing events. The events are held at four locations, and they're also a great chance to ask a CAA battery technician any big questions you might have. Plus, if you purchase a CAA Premium Battery, you'll get $25 off the non-member price.
Battery tests in Hamilton Mountain
Where: 990 Upper Wentworth Street, 905-385-8500
When: Sept. 6, 10 a.m. – 4 p.m.
Battery tests in Mississauga
Where: Van Mills Plaza, 1925 Fowler Drive, 905-823-6801
When: Sept. 13, 10 a.m. – 4 p.m.
Battery tests in Barrie
Where: 70 Barrie View Drive, 705-726-1803
When: Oct. 4, 10 a.m. – 4 p.m.
Battery tests in Pickering
Where: 1099 Kingston Road, 289-372-6371
When: Oct. 18, 10 a.m. – 4 p.m.
The fine print
CAA Members automatically receive Member-exclusive pricing on the purchase of a new CAA Premium Battery, compared to the retail (non-member) price. CAA mobile Battery Service Member benefit subject to availability by geographical area.
Call 1-800-222-4357 for location details. CAA Battery representatives will deliver, install and recycle your battery at no extra cost, upon purchase of a new CAA Premium Battery. Battery testing: no purchase necessary. Testing is available to CAA Members who show their valid membership card at time of appointment. Book your appointment by visiting or calling the CAA Store. Walk-ins are permitted on a first-come, first-served basis. Subjected to availability. Testing to take approximately 15 minutes. Not all batteries for all vehicles will be available for replacement on this day. This test will not count toward one of your service calls for the year. Free battery testing is only available the day of testing.