How to Trick-or-Treat Safely This Halloween
Get experts' safety tips for grown-ups and drivers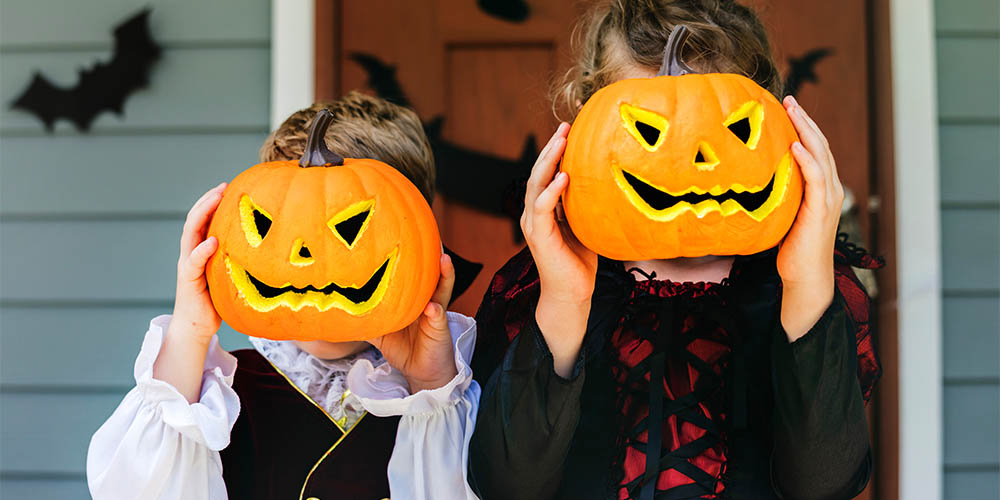 Halloween can turn even the quietest streets into busy ones, with hordes of superheroes and princesses out after dark in search of candy. Here's how grown-ups and drivers can make sure this kid-favourite holiday is a safe one.
Grown-ups
Talk to kids about Halloween safety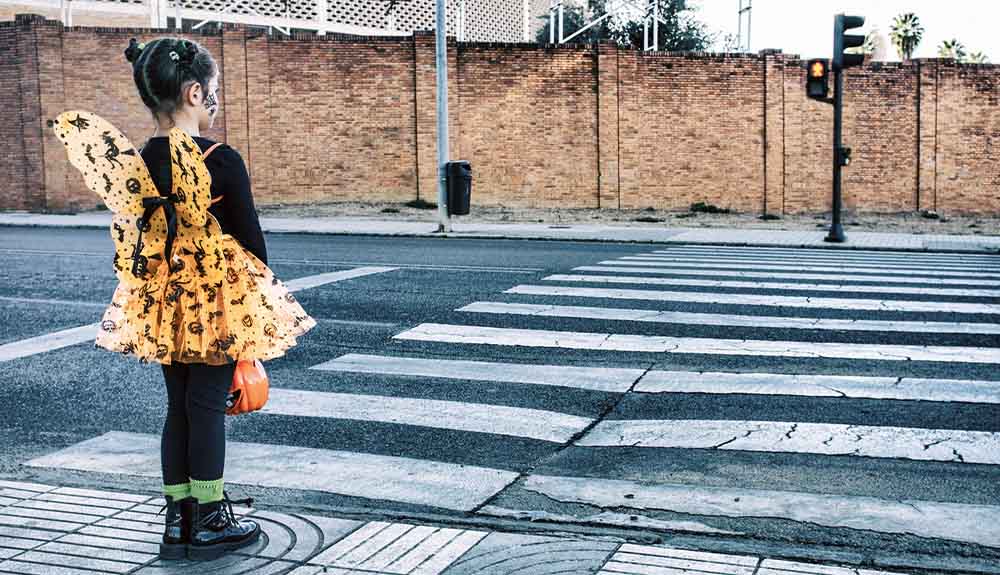 Remind kids to stay on sidewalks and cross at crosswalks. "In the excitement, children sometimes forget to watch for oncoming cars," says Anna Mierzejewski, a community relations specialist with CAA South Central Ontario. "Parents should talk to their kids about safety and remind them to pay attention, always looking both ways before crossing the street."
Trick-or-treat with your kids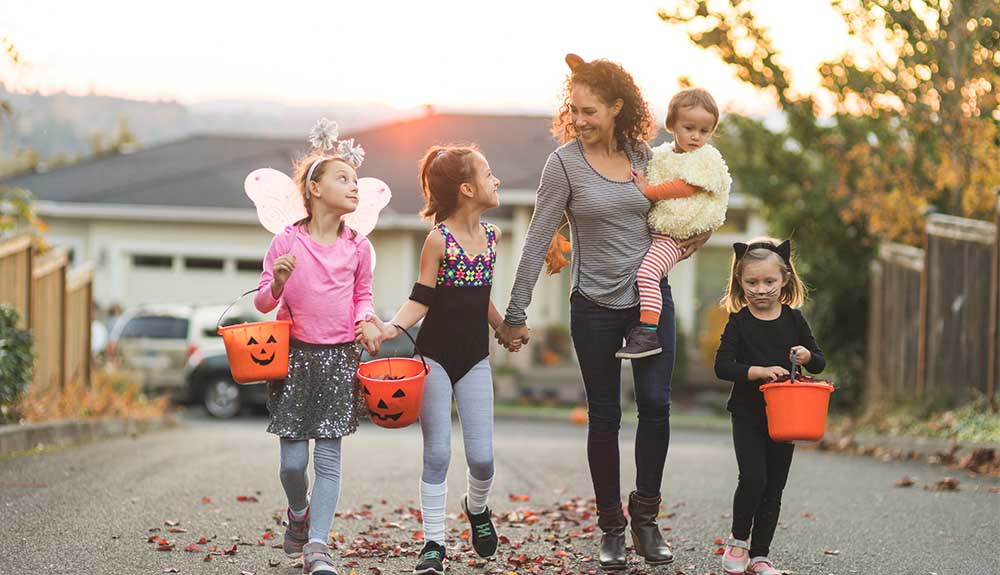 "Parents and guardians should accompany their younger children and make sure older children travel with a group of friends," Mierzejewski says.
Const. Peter De Quintal, a community liaison officer with the Toronto Police Service, agrees, saying kids under 12 should have a chaperone, whether an adult or an older sibling, who can make sure everyone stays safe—and steer clear of any older kids up to Halloween mischief.
Make sure kids are visible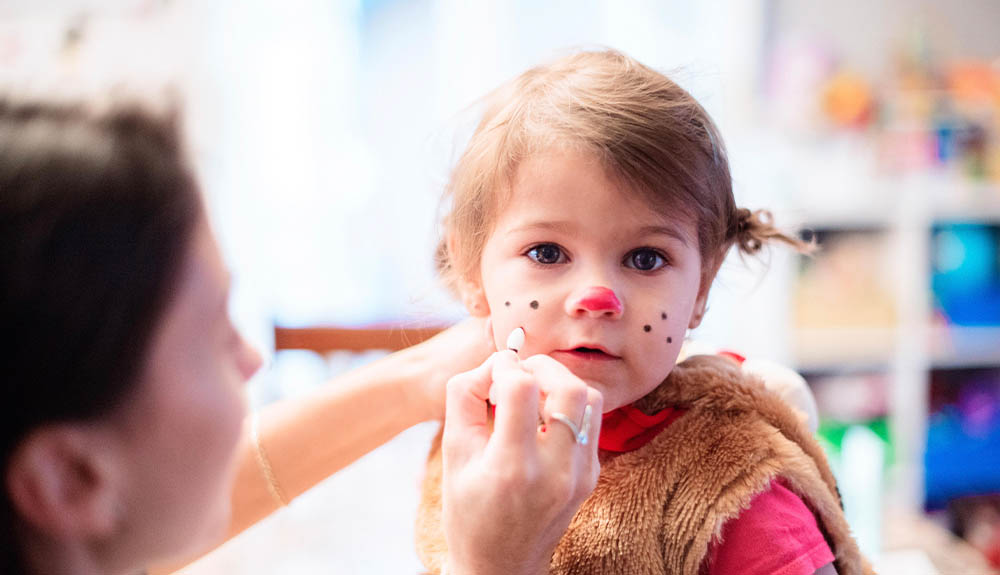 Visibility at night is key, De Quintal says. He recommends putting a flashlight face down in kids' trick-or-treat bags—with the caveat that they shouldn't shine it at cars—and adding reflective tape to costumes. It's also a good idea to use makeup instead of masks and encourage kids to choose brightly coloured costumes instead of all-black ones.
Teach kids to stop only at well-lit houses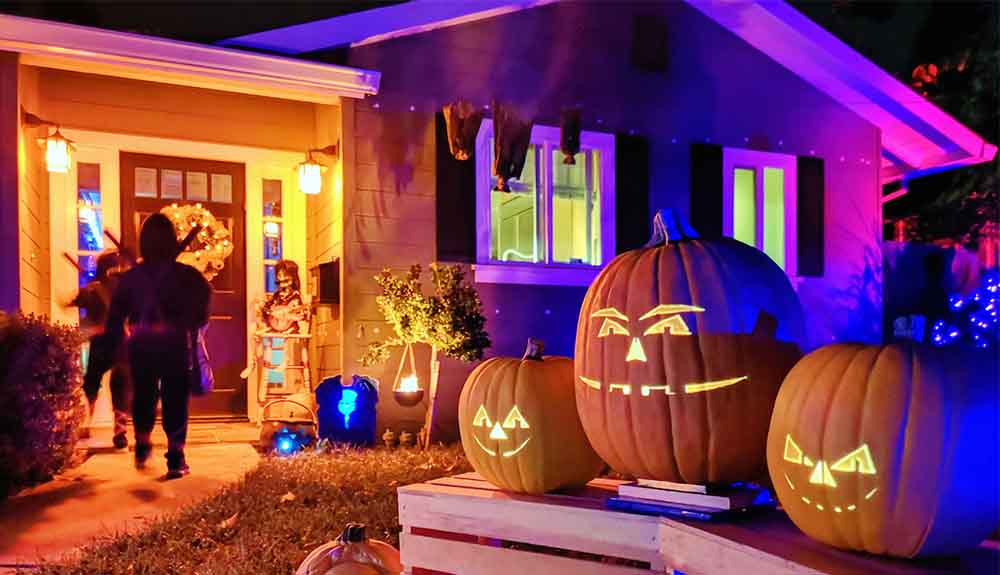 If a house's lights are off, that's a sure sign its owners aren't participating in Halloween (or are out of candy). De Quintal recommends telling your children to avoid dark houses.
Don't let kids eat candy until they get home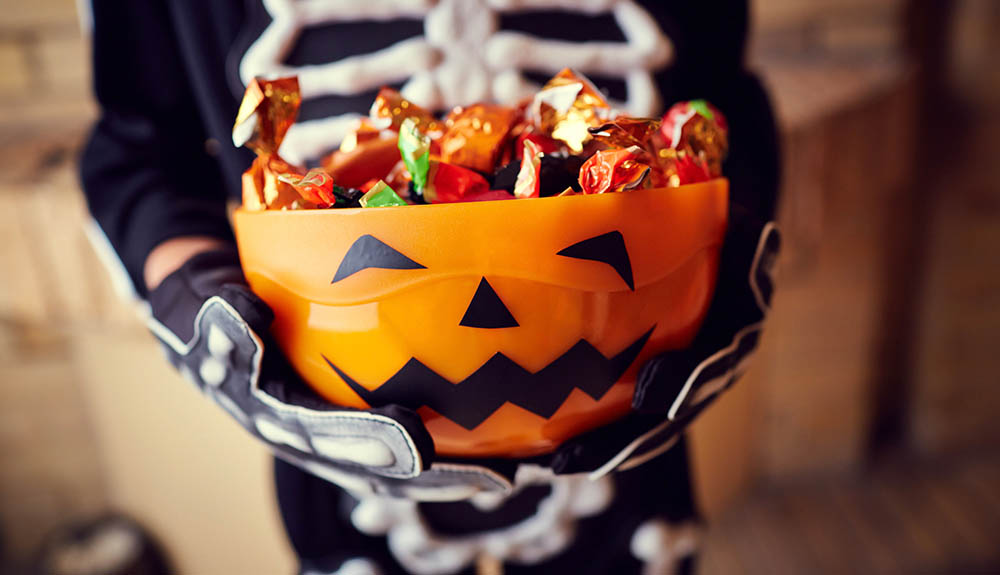 Kids should wait to chow down until an adult has inspected their haul. The danger isn't that candy may have been tampered with (though grown-ups should still check the candy), De Quintal says, but that kids eat something that triggers an allergic reaction.
Remember to have fun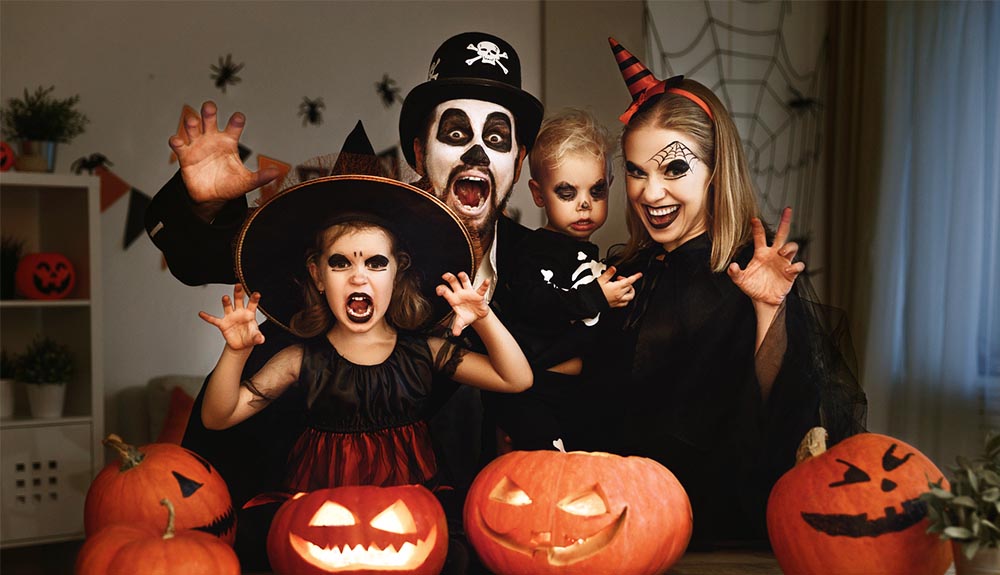 While it's important to be safe, De Quintal says Halloween should also be a joyous time. "Participate with your kids. If they're dressing up, you should dress up. Halloween is awesome."
Drivers
Keep your eyes peeled behind the wheel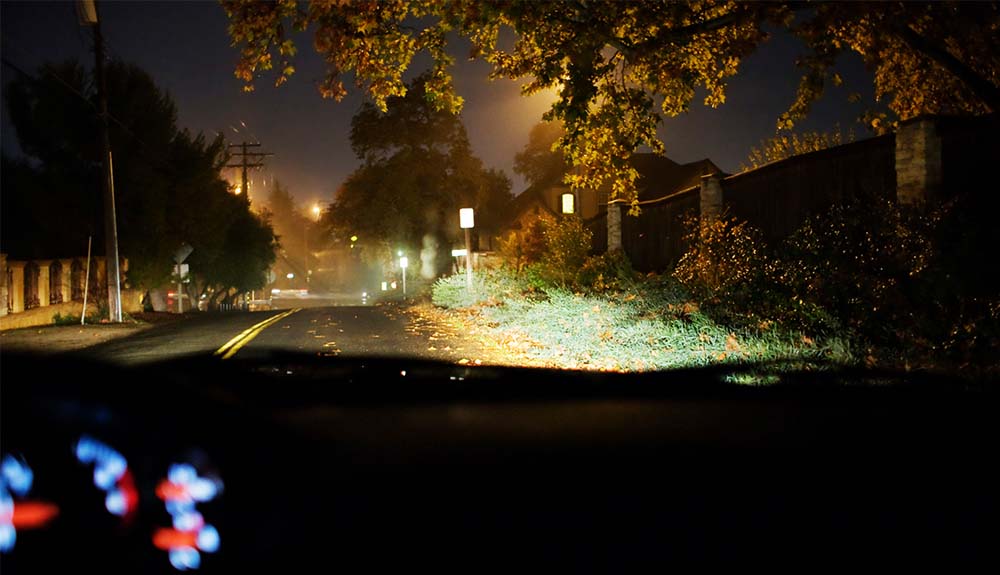 Drivers need to be especially vigilant on Halloween, as children sometimes dart across the street. De Quintal recommends continually scanning not only the road ahead, but also driveways, front yards and the spaces between parked cars.
Slow down and obey road signs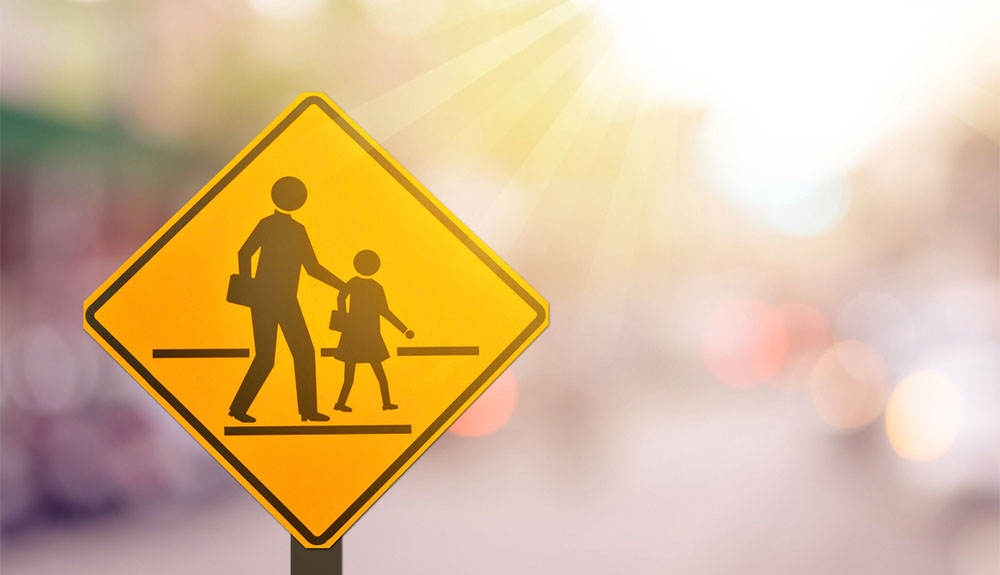 On Halloween night, treat the streets like they're one big school zone, De Quintal says. That means driving slowly and heeding all traffic signs. Stay well below the speed limit and give yourself extra time to get to your destination.
Turn your headlights on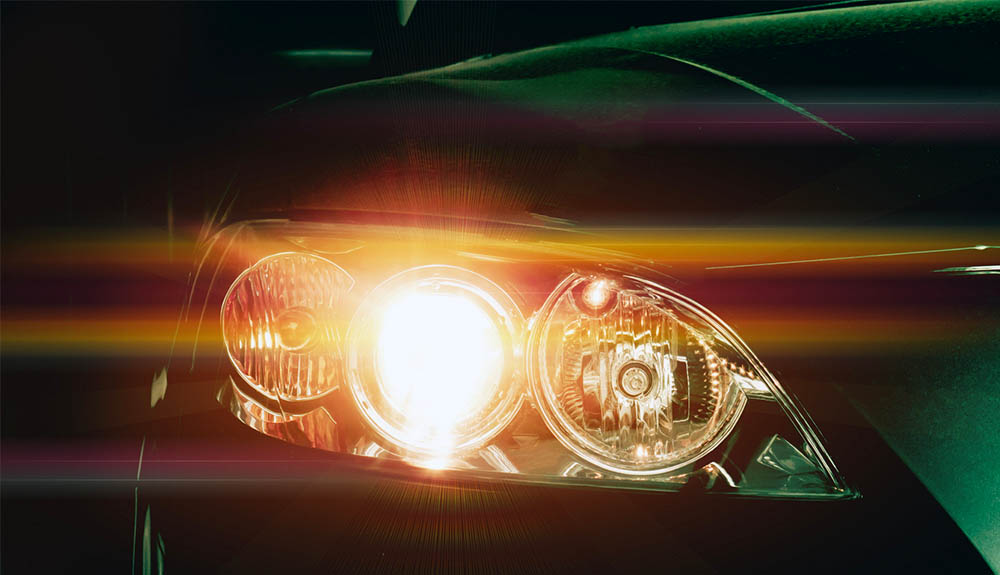 While it's important that drivers see trick-or-treaters, children also need to be able to see cars. That's why experts say drivers should keep their headlights on—even before dark.
Find out about more ways CAA is helping to make our roads safer
Here's how CAA is helping to improve school-zone safety. Plus, learn about the important CAA resource that's helping kids learn the rules of the road.
Image credit: iStock.com/Rawpixel, iStock.com/jgaunion, iStock.com/FatCamera, iStock.com/manonallard, iStock.com/NicolasMcComber, iStock.com/mediaphotos, iStock.com/evgenyatamanenko, iStock.com/slobo, iStock.com/Tonktiti and iStock.com/AppleZoomZoom