What To Do If Your Car Breaks Down
Follow these stranded driver tips to safely navigate a vehicle breakdown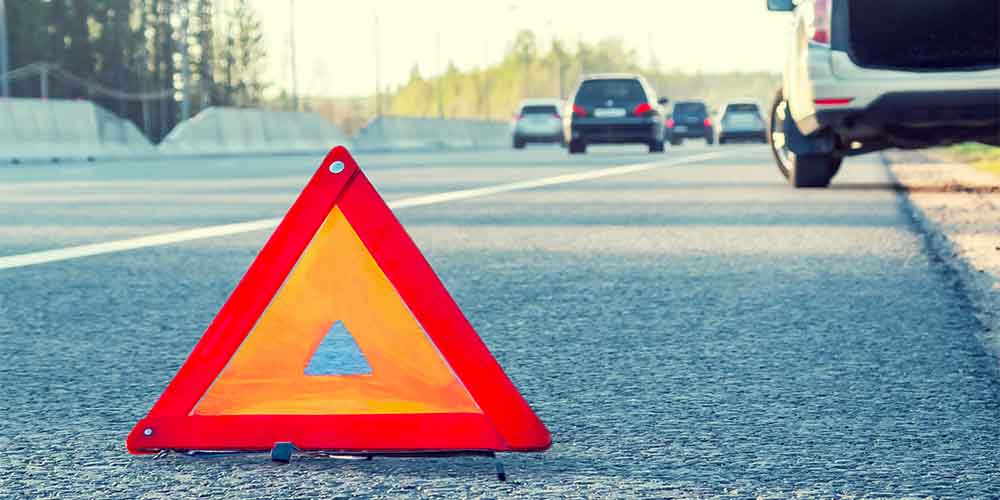 Even a well-maintained car can sometimes break down on the highway. Here's what to do if it happens to you.
Pull over, if you can
If you can still manoeuvre your vehicle, pull over onto the right shoulder. If you can't make it to the right shoulder, head for the left one and, once you're there, park as close to the median as possible.
Stay put
If your car is on the shoulder, stay inside. Look around, noting exits, service stations and other landmarks. When it comes time to call for help, this will make it easier for emergency vehicles to find you.
Call for help
Once you and your passengers are in a safe location, either off the road or in your car, call 911. The operator will tell you what to do next. Then, phone a friend or family member and let them know where you are. Finally, call or use the mobile app to reach CAA Roadside Assistance. We'll get a tow truck to you as soon as possible and have you on your way.
Make yourself visible
Even on the shoulder, it's important that other drivers see your vehicle. Turn on your hazards and, if it's safe, exit your car and prop open the hood. If you have an emergency triangle, put it behind your car.
Leave your car only if you have to
Getting out of your car can distract other drivers, which can cause a collision. Stay in your car with your seatbelt on. If possible, turn on your lights or hazards to increase your visibility. Then call 911 and wait for instructions. Never try to push your car off the road.
Keep reading
Visit caasco.com/strandeddriver for more information, and click here to download and print CAA's Stranded Driver tips to keep in your glove box.
Plus, find out what you should be doing to keep your car maintained if you're driving less and your vehicle is parked for long periods of time.
Image credit: iStock.com/Galina Sandalova