Police Say Steep Penalties for Those Caught Driving Dangerously
Ontario introduces new laws for street racing and excessive speeding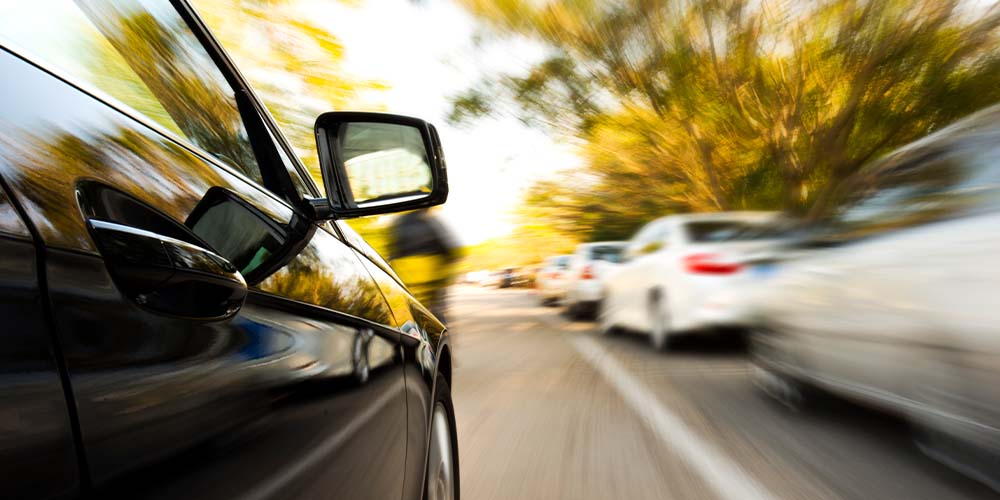 Speeding is rampant on provincial roads.
A recent CAA survey found more than 80 percent of drivers have seen others speed and 43 percent admit to it themselves.
As a result, the Ministry of Transportation (MTO) is sending a clear message to would-be speeders and stunt drivers that it's not acceptable on our roads.
New research
Of those surveyed, 72 percent believe stiffer penalties will discourage drivers from going so fast.
Still, less than half of Ontario drivers know about the new laws that have come into effect to curb these behaviours.
Increased regulations
The Moving Ontarians More Safely Act introduced new penalties in June 2021, which have slowly continued to roll out across the province.
The legislation targets stunt driving, which includes street racing, drifting, doing doughnuts and entering intersections before the light turns green.
It also covers excessive speeding, including travelling more than 50 km/hr above the speed limit on roads with a limit of 80 km/hr or more and 40km/hr over the speed limit in areas where it's less than 80 km/hr.
Dangerous moves
Stunt driving can easily lead to injuries and death, says Constable Todd Snooks of the York Regional Police Road Safety Bureau.
Aggressive driving puts other motorists, cyclists and pedestrians in danger, Snooks says. He urges drivers to "think beyond the moment."
Reasons for restrictions
Police and CAA are reminding drivers of these changes ahead of summer when there is often a spike in dangerous driving.
It also follows what Snooks calls a worrisome increase in speeding and street racing that began at the start of the pandemic, when lockdowns left typically busy and crowded Greater Toronto Area streets and highways empty.
Harsher penalties
The new legislation features what road safety advocates call stiff discipline for stunt drivers.
If caught by police, a driver would immediately have their license suspended for 30 days and their vehicle impounded for 14 days.
If convicted, drivers face a minimum fine of $2,000, up to a maximum of $10,000.
A first conviction will also net a minimum one-year license suspension, while a third would carry a lifetime driving ban.
Policing the streets
To discourage reckless motorists, the York Regional Police have launched Project Erase.
Throughout the summer, officers on the ground and in helicopters will be on the lookout for speeding vehicles and street racers.
Police are asking anyone who witnesses dangerous activity on the road to call 911 and take note of the vehicle's location, license plate, make, model and direction of travel.
For those considering stunt driving, Snooks says "to get off the road and take it to a racetrack."
CAA urges drivers to be diligent
To help increase awareness, CAA is promoting their Think Twice campaign, which runs through early July. The goal is to remind drivers about the dangers of speeding and stunt driving.
Research from Ontario's transport ministry shows that motorists are 11 times more likely to be in a fatal collision or seriously injured when speeding excessively.
The Traffic Injury Research Foundation found that travelling just 10 km/hr over the limit increases the likelihood of a collision by 60 percent, while saving the average driver only four minutes on their commute.
"If you think you need to speed, if you think you need to perform stunts, think twice and keep yourself and others safe on the road," says Michael Stewart, a community relations consultant with CAA South Central Ontario. "It's not worth it."
Drive safely
Watch your speed to ensure the safety of all road users. For more information on the dangers of aggressive driving, visit caasco.com/speeding.
Image credit: Baona/iStock