Here's What You Need To Know About Maintaining Your Tires
Extend the life of your car with these tire tips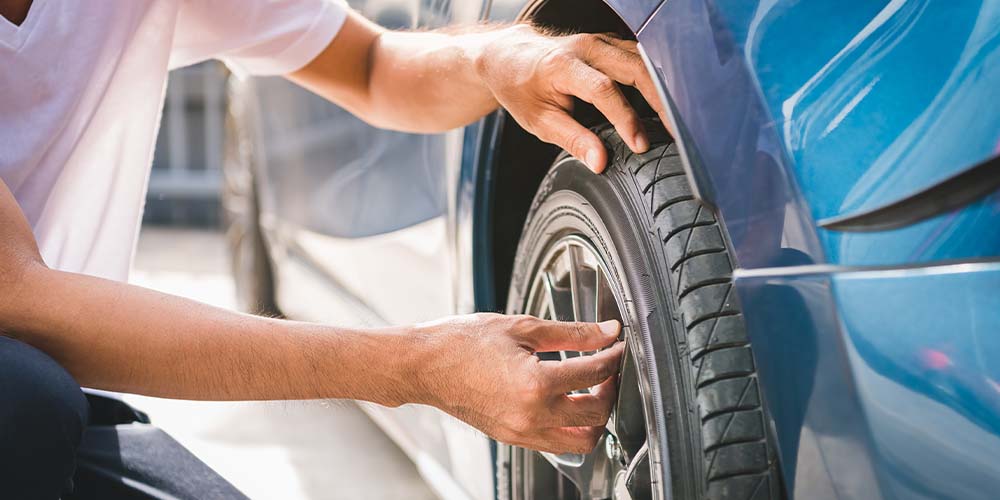 Tires are often ignored and frequently cursed when they need attention. However, those non-descript rubber hoops are technically the only parts of your vehicle that actually touch the road. If they're in poor shape, none of the advanced safety systems in your modern car will work at their peak efficiency.
Taking care of your tires is an essential part of maintaining your vehicle, much like routine oil changes. Here are three things to keep in mind:
Rotate your tires
If you've ever turned over a bedroom pillow because it was getting flat, you have inadvertently demonstrated the importance of rotating the tires on your vehicle. Each corner of a car exerts a different amount of force on the tire—forces that could come from acceleration, steering or simply hitting the same bump every day on the drive to work. Having a trusted mechanic perform this maintenance will help the tires wear evenly, extending their lifespan and saving money.
Make sure you have the right tire pressure
Most modern cars are equipped with a monitoring system that constantly measures the amount of air pressure in each tire. If a warning light for this system illuminates on your car's dashboard, it means one of the tires is underinflated. Find a repair facility or, if it's in your skill set, use a gas station air compressor and refill the tire yourself. A leaky tire can cause all kinds of problems, from bad handling to poor fuel economy.
Know when to change your tires
Keep an eye on the physical condition of your car's tires. If you notice something out of the ordinary, such as bumps or bulges, your tire could be damaged to the point of needing replacement. The same goes for the amount of tread—the grooved part of the tire that directly contacts the road. If that surface is nearly smooth, it's time for a replacement. Visit a CAA-Approved Auto Repair Services location if you need a recommendation for appropriate tires. You can earn 3 percent in CAA Dollars® on parts and labour when you take your car to a CAA-Approved Auto Repair Facility for quality repairs at fair prices plus. You'll also receive a guaranteed one-year/20,000 km warranty on car parts and labour.
Save with CAA
Need new tires? CAA Members earn 20 CAA Dollars® with the purchase of four eligible Pirelli tires. Click here for details.
And if you have more tire questions, speak with a CAA automotive expert for complimentary advice you can trust. ​
Image credit: iStock/Shutter2U