Trunk or Treat
Here's how to get your vehicle into the Halloween spirit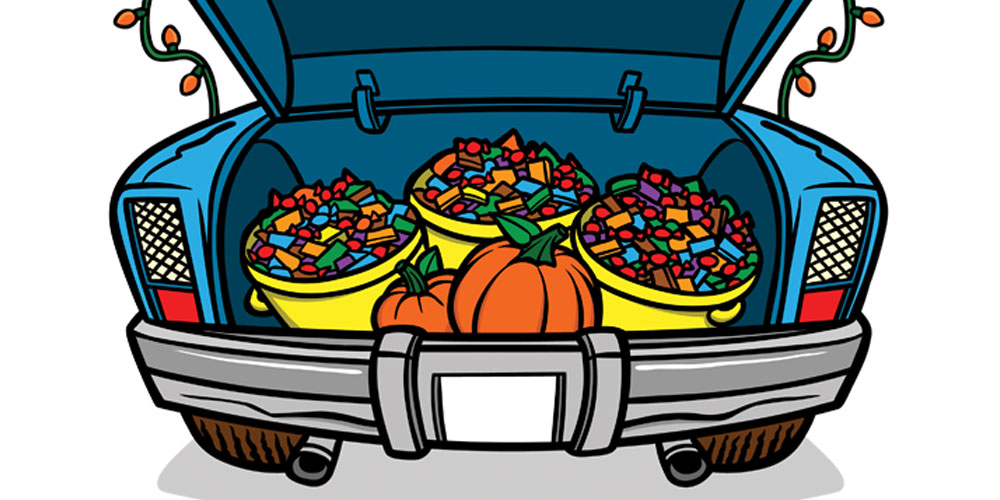 Trunk or Treat events have always been a big thing in the U.S., and are starting to grow in popularity across Canada. Extending the Halloween spirit beyond costumes and decorated houses, cars are dressed up—and parked, this is just a stationary display—as part of a theme. Check out these best-dressed cars for a few ideas to get your wheels ready for Halloween.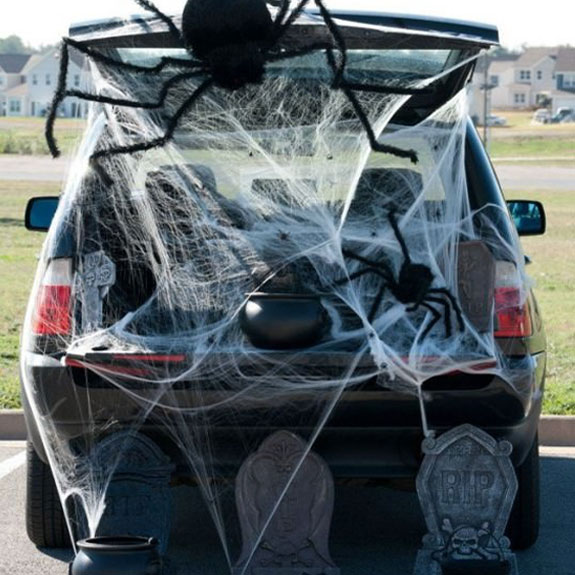 Spooky Spider
Natasha Fraser, who runs the annual Power Vipers Cheer Gym Trunk or Treat in London, Ont., says she got everything for this display from the dollar store: cotton in a bag, Styrofoam tombstones, spiders and a witch's cauldron (to hold the candy). The key is taking time to stretch the cotton into the perfect web.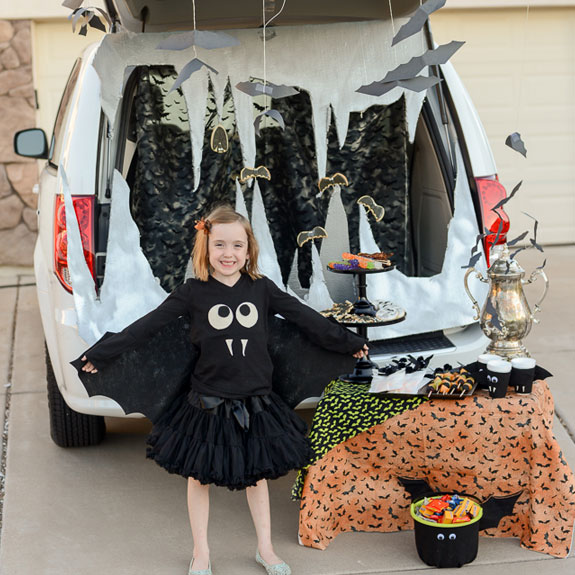 To the Bat Cave
Last Halloween, blogger Nikki Wills of tikkido.com transformed her minivan into an intricate bat cavern. Her advice: "Tape does not stick to the interior of cars, at all! If you're trying to hang up some sort of backdrop such as a piece of fabric or tablecloth, use straight pins to attach it." She adds that the key to creating a Trunk or Treat display that really comes alive, is to extend beyond the boundaries of the car, as she did here with her table of treats.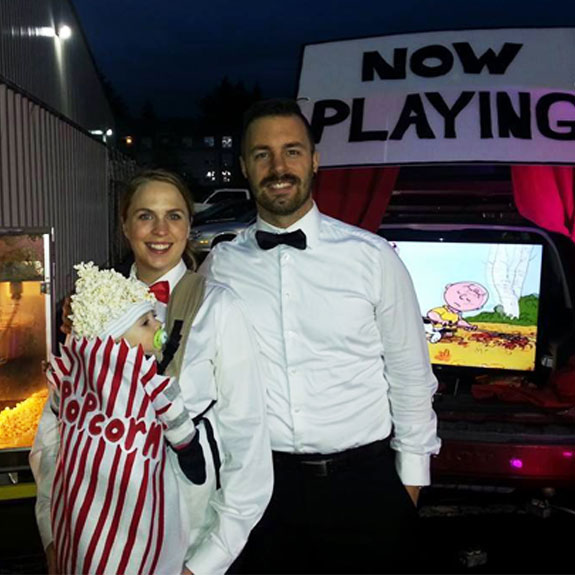 Movie Night
"This was my son's first Halloween," says Gavin Brisco, from Chilliwack, B.C., of his family's theatre-themed trunk. "We made [the baby's] costume out of felt and glued real popcorn to a toque." For the trunk, you can use red sheets for the curtains and plug in the TV using the car's battery. Brisco also laid out a red carpet for the kiddies to strut down, and handed out bags of warm popcorn from a borrowed machine.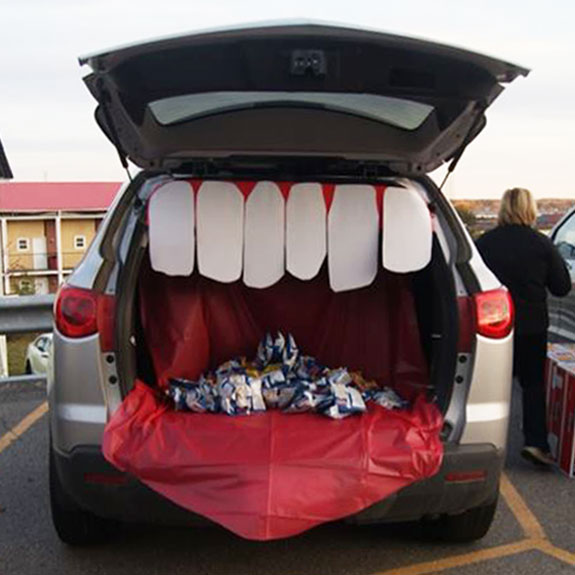 Quite a Mouthful
This trunk display from an event put on by The Point Church in Miramichi, N.B., can be filed under no fuss, no muss. Cut out the teeth from Bristol board, paste them onto red construction paper and hang at the top of your trunk. Use a red plastic tablecloth (from the dollar store) to line the back of the seat and the inside of the trunk, pulling it to a point over the trail hitch to create a tongue. Finally, just fill your trunk with the Halloween goods, and you're all done.
Image credit: Power Vipers Cheer Gym, tikkido.com, Heather Cathcart and The Point Church