2017 Chevrolet Malibu Hybrid Review
The new mid-size sedan is inconspicuously environmentally conscious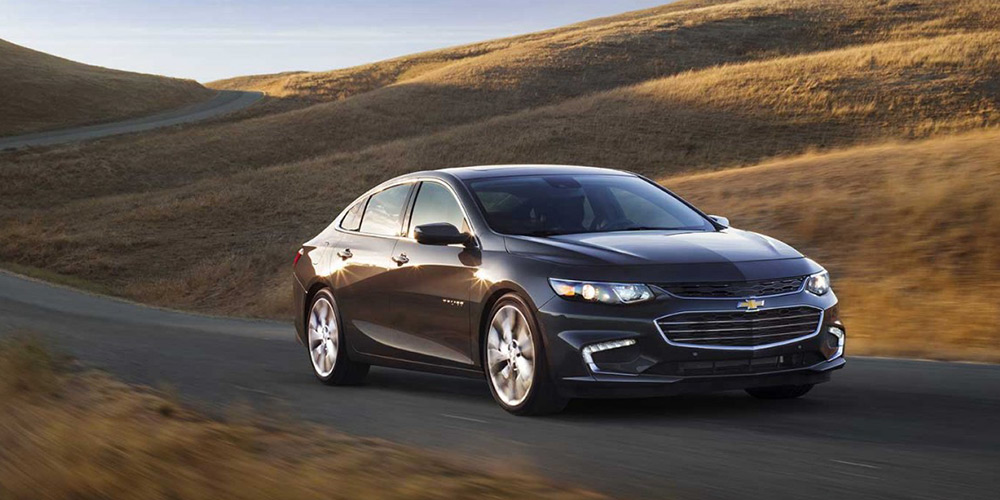 A comfortable, capable, mid-size sedan that just happens to be a hybrid
4.8 L/100 km city, 5.5 L/100 km hwy, 5.1 L/100 km comb
Two-motor, two-mode automatic
Competition
VW Jetta Hybrid, Ford Fusion Hybrid, Toyota Camry Hybrid, Kia Optima Hybrid
You could drive the new Malibu Hybrid for years and never realize it was a hybrid—and that's a good thing. That's exactly what Chevrolet was aiming for.
It seems no different from a regular Malibu mid-size sedan. There's no flashy description on the outside, just a small badge on the trunk with a letter H in a stylized leaf. Inside, the comfortable, overstuffed upholstery and leather trim are identical to the seating in the high-end LT edition of the conventional car. Unless you set the display screen to show fuel consumption or battery usage, your passengers will never know there's anything different about your car.
If they do see the fuel consumption, though, the jig will be up. Instead of the regular Malibu's official average thirst for gas of 7.8 L/100 km, the Malibu Hybrid sips only 5.1 L/100 km. That's a big difference. All the hybrid technology in the Malibu goes toward saving fuel—not toward boosting power with a shot of electricity or shutting off the engine at speed. It simply uses less fuel.
There's a price, though. At a starting price of $30,700, the hybrid is $1,860 more than the equivalent Malibu LT edition, and you'd have to use (and save) quite a bit of gas before recouping that extra cost. As well, you can only buy the hybrid in the most luxurious trim level available with the four-cylinder engine. The regular Malibu starts at $23,595, but the LT starts at $28,840. The trunk is smaller, too, to carry the battery: about three-quarters the size. It's still large enough for three golf bags, however, and the rear seats fold down for oversized luggage.
Under the hood, much of the hybrid technology is borrowed from the Chevrolet Volt electric car. The engine is a little larger (1.8 litres, compared to 1.5 litres) to help haul the sedan's extra 168 kilograms, but performance is otherwise almost identical. The similarities are no coincidence given the Volt's success. The Malibu Hybrid will save fuel, and it will certainly help salve your environmental conscience.