2017 Honda Ridgeline Review
An updated favourite offers more features, new styling and lots of power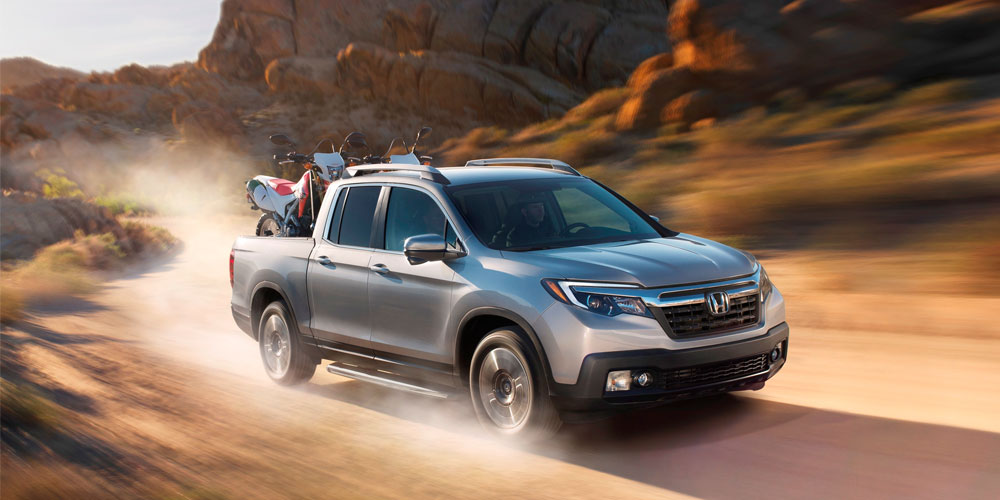 With a sportier look and more power than the original, the second-generation Ridgeline is one of the best mid-size pickups around.
12.8 L/100km city and 9.5 L/100km hwy
Competition
Toyota Tacoma
Nissan Frontier
Chevrolet Colorado
Best For
Someone who needs the hauling power of a pickup and also covets a refined ride.
With the 2017 Ridgeline, Honda hopes that the changes made based on advice from owners of the first-generation mid-size pickup will help attract a whole new fan base to the second-gen truck. And after a couple days driving the new Ridgeline, both on road and off, I'd say Honda has developed a strong contender.
The new truck has lost some of its unique appearance—the 130-degree angle between box and cab, in particular—and now looks like a "proper" pickup. It has a sportier look, with round wheel arches and sleek body styling.
But what makes this Ridgeline unique is mostly under the skin. First, the unibody construction makes it stiffer than a body-on-frame pick-up and allows for better driving dynamics.
As well, Honda is extremely proud of the Ridgeline's i-VTM4 electronically controlled all-wheel drive torque vectoring system—the only truck in its class to offer the technology. The system directs torque to the axle and wheels that need it, based on driving conditions. On the highway, you can feel the truck directing power to the outside rear wheel when taking on fast corners.
It's off-road though, where the electronic control really shines. Moving from mud to sand to rocks, the Ridgeline was impossible to upset—it powered through all our tests with barely a wheel slip, let alone a spin. Honda has also improved capacity, with a 5,000-pound tow load, and 1,584-pound max cargo weight. In the cabin, five passengers fit comfortably, or you can flip the back seats out of the way and stow a mountain bike with both wheels on.
The 3.5-litre V6 engine produces 280 horsepower and 264 lb-ft of torque, mated only to a six-speed automatic, and it comfortably towed a 4,000-pound load on our test drive. Combined fuel economy is 11.3 L/100 km.
The truck has retained its unique dual-action tailgate and under-bed trunk—features that contributed to its initial popularity. Perhaps the coolest feature, though, is the available bed sound system. Audio exciters in the weather and UV-proof composite side panels turn those panels into speakers, making the whole truck into a giant stereo.
The truck is available with a host of driver aids, and boasts increased safety and a much quieter cabin thanks to improvements in body design and materials. Apple CarPlay and Android Auto are also both available.
When the truck arrives at dealerships in summer 2016, Canadian buyers will have a choice of five models. The base LX model starts at $36,590, and the top of the line Black Edition is $48,590.
So, if you take a cult classic and improve the features that users don't like, will the product be a hit? All signs point to yes.