2017 Kia Cadenza Review
A lower starting price, more frills and higher quality make this family sedan an appealing choice
An affordable sedan with high-end features that shows just how far Kia has come
11.5 L/100 km city, 8.5 L/100 km highway
290 hp, 253 lb-ft of torque
Competition
Nissan Maxima, Toyota Avalon, Buick LaCrosse
Best For
High-end perks without high-end prices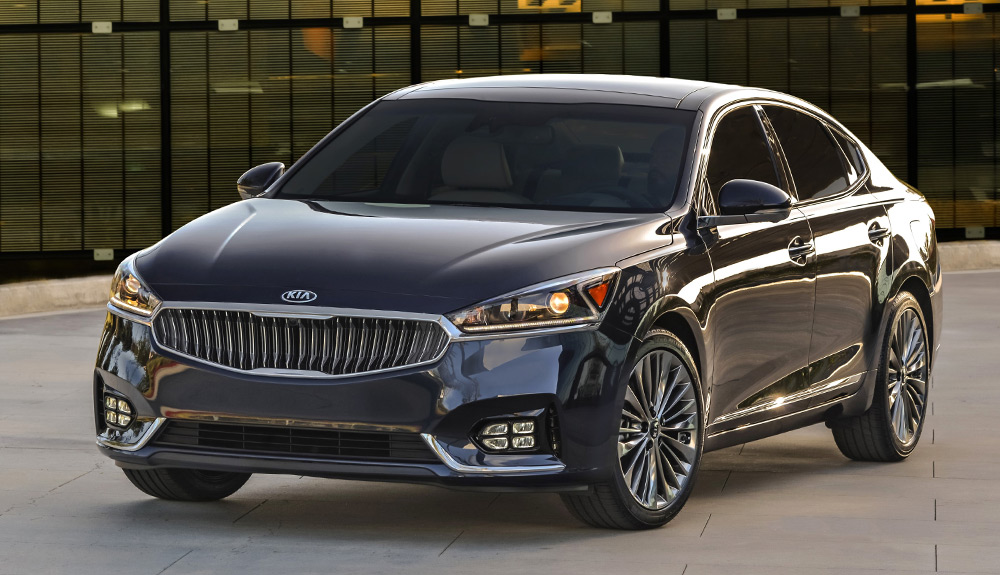 In a U.S. study last year, Kia ranked the highest of any auto manufacturer in initial quality for its North American cars, according to consumer researchers J.D. Power. This is a big deal. For years, the Korean automaker had a reputation for building cheap vehicles of questionable quality. Now, that can finally be dismissed.
High-Tech, Luxury Features at a Reasonable Price
The 2017 Kia Cadenza is the latest example of this improvement. The new model is a little less expensive than last year, leather seats are standard—and heated in the front—as is a heated, leather-wrapped steering wheel. And that's just the base model.
There are three trim levels with some high-end features, such as the surround camera, which displays an image on the central screen of everything around the car, uncluttered by frame lines. The blind-spot detector warns if another vehicle is alongside and unseen in the side mirror, and will gently apply the brake if the driver starts to move into the blocked lane. Clever stuff.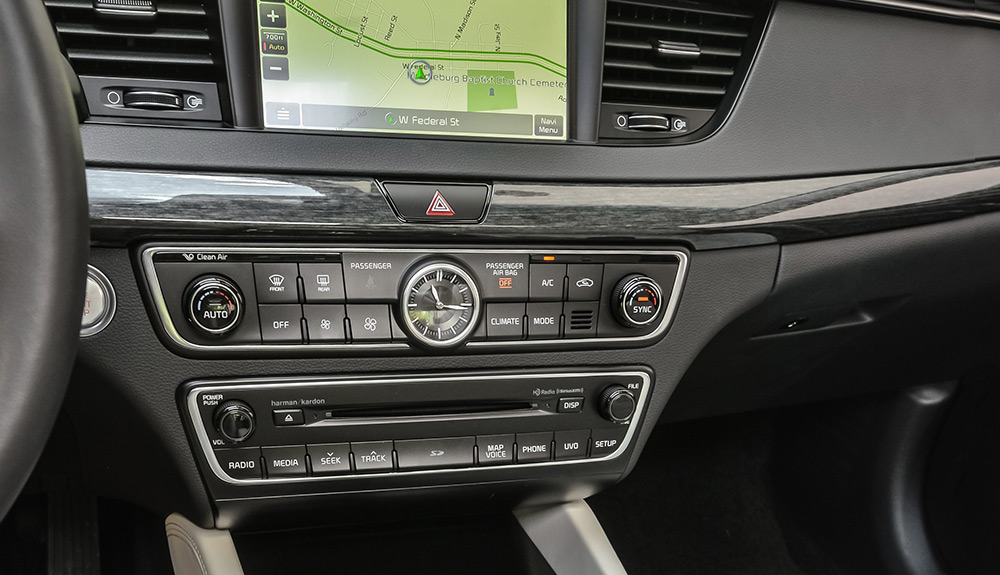 Updated Platform, Better Performance
The second generation of the Cadenza is built on an enhanced platform with more space inside. The grille is narrower, and the Z-shaped LED lightbars around the headlights and taillights update the exterior. The engine is unchanged—it's the same 3.3-litre naturally aspirated V6 that powers the Sorento SUV and Sedona minivan—but it has a new eight-speed transmission, with selectable electronic drive modes for a sportier or more economical response.
On the road, it's quieter and smoother, and although it won't win any races, there's plenty of power for overtaking. Steering is firmer and more satisfying, and the "Smart" setting will even learn from the driver's style and choose from one of three Drive Modes to match. All this, and reliable, too? Kia's come a long way.
Want to know more about Kia models? Here are 4 Kia features you should be excited about.