2017 Subaru WRX Review
For those who love driving: a six-speed manual transmission for a memorable ride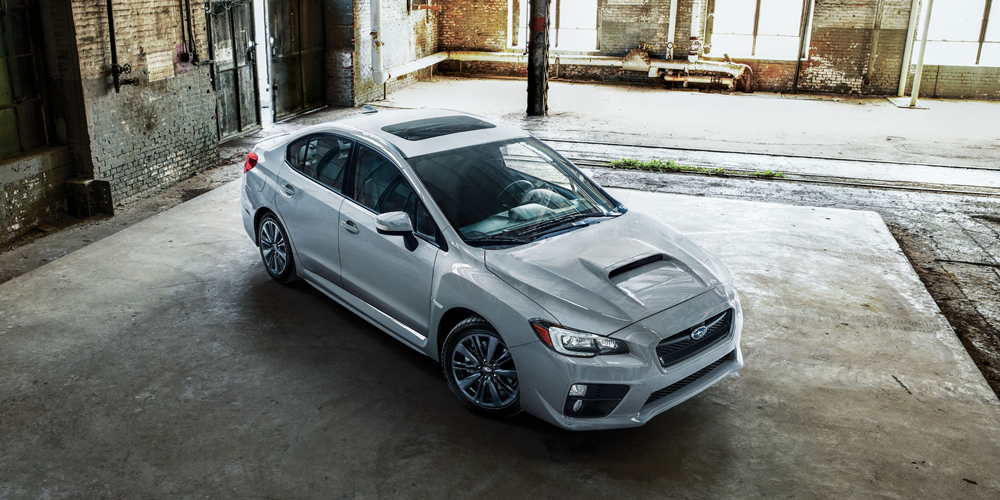 A sporty and roomy sedan that is anything but dull
2.0-litre turbo-charged 4-cylinder
Competition
Ford Focus, Mazda 3
Best For
Old-school drivers that love stick shift and need something spacious
There are precious few new cars on the market that can both satisfy an old-school driver who loves a manual transmission, and provide a comfortable, spacious ride for that person's family.
The 2017 Subaru WRX is one of those select vehicles, and it does the job in a way that is both understated and authoritative.
It's a four-door sedan with seating for five, a capacious trunk and Subaru's famous all-wheel drive capability. But a basic family hauler it is not. This is largely thanks to the responsiveness of its two-litre turbo-charged four-cylinder engine with 268 horsepower. Particularly when mated to the newly updated and super-slick six-speed manual transmission, the power plant turns the WRX into something of a stealth rocket.
The car has superb torque and will launch smartly with a generous shot to the throttle. Even in sixth gear, highway maneuvers are amazingly quick; a downshift is really only required to satisfy the wannabe performance driver's need for noise and revs.
The car's performance and handling are boosted by the addition of active torque vectoring which feeds power where it needs to be to make cornering smoother and easier. There's also a dynamic mode selector that adapts suspension characteristics depending on preferences for ride feel. The car sounds great too, with that characteristic, deep Boxer-engine growl that Subaru owners can recognize—the way some people know their children—from blocks away.
But it's not all about the performance. In more sedate hands, the WRX is a very comfortable ride, with a spacious and ergonomically friendly interior. It's a great road trip car, with a 340-litre trunk, 60/40 folding rear seats and rear doors that provide easy access. In the city, the WRX's size and maneuverability make for easy parking. And the car's symmetrical all-wheel drive makes it particularly well suited for Canadian adventures—winter and summer.
The WRX also has excellent connectivity options, offering Siri Eyes-Free compatibility and Sirius XM in the Sport-tech top model. All trim levels offer Bluetooth and USB hub connectivity, along with iPod integration.
With a starting price of $29,995, the base WRX is well outfitted. It has plenty of fun sporty touches, such as aluminum pedals, but also includes useful content like a standard back-up camera. Moving up to the Sport-tech ($36,095) adds a better stereo, 18-inch wheels, a bigger infotainment system with navi and a pushbutton start.
The automatic (CVT) transmission adds $1,300 to the price on any of the three trims. But with this car's performance cred and delightful driving characteristics with the manual, I'm not sure why anyone would.