2017 Toyota Tundra Review
Reliability sets this pickup apart from other contenders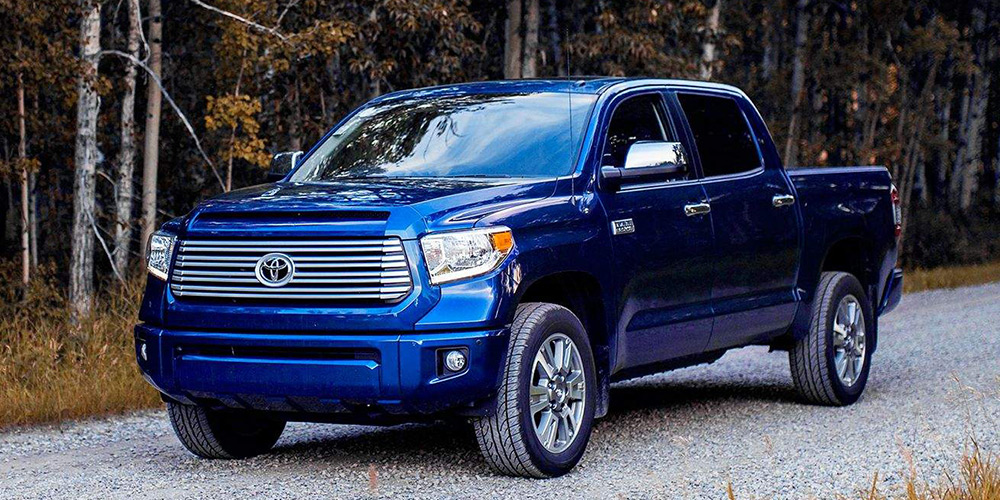 A standard, competitively priced pickup that you can depend on
5.7-litre V8 (4.6-litre V8 available)
18.1/100 km city, 13.9/100 km hwy, 16.2/100 km comb
381 hp, 401 lbs-ft torque
Competition
Those looking for a tough, reliable vehicle, and who like to keep things simple
Best For
Those looking for a tough, reliable vehicle, and who like to keep things simple
It's an uphill battle for Toyota's big Tundra. Most Canadian pickup truck buyers prefer to drive Ford F-150s, Chevy Silverados, GMC Sierras and Dodge Rams. Only Nissan's Titan offers another full-size alternative, and the two Japanese carmakers find it a challenge to win over drivers.
It doesn't help that the Tundra has changed little since its second generation was introduced a decade ago. As well, there's no vast choice of cab sizes and engines to choose from that are offered by the others. In fact, there are 10 model variations, with two different engines, three different cab sizes and three different cargo beds, and either 4x4 or 4x2 drivetrains. Toyota likes to keep it simple.
The least expensive Tundra starts at just over $30,000 and goes up to almost double that. Our tester was the 4x4 Crewmax SR5, with the largest cab and the largest engine that lists for $46,430. It was loaded with the TRD Pro option, a complete suspension and appearance package for an extra $13,595, which gives it some respectable off-roading cred.
The Tundra is tough and quite capable of handling pretty much anything, but these days, so are all the other trucks. The interior is spacious and luxurious but feels a little dated. It still needs a key, rather than the push-button start that's now common, and it doesn't provide such driver's assistance features as lane- and blind-spot monitoring. Its only transmission, a six-speed automatic, is a couple of gears less than other carmakers offer.
What it does have is Toyota's renowned reliability, and the fact that nothing much has changed in a decade just proves the strength of the formula. The engine could be a lot more fuel efficient—it consumes an official combined average of 16.2 L/100 km, compared to the equivalent Ford F-150's 13.8—but it's no slug and it's unlikely to break down.
If something does break, Toyota knows how to fix it. That's the main draw of the Tundra, but it's a biggie. It doesn't have the towing capacity of other similar-priced trucks, topping out at a decent 9,700 lbs compared to a Silverado's hefty 11,100 lbs, but how big is that boat you need to tow anyway?
Ultimately, the Tundra is tried and true and competitively priced. In the world of pickups, that really is the most important thing.