Ways the New S90 Reinvents Volvo
How the automaker is staying on top of its game
Between the incredible infotainment system and an exterior design reminiscent of luxury carmakers, the Volvo S90 is reinventing the performance sedan. Here's how: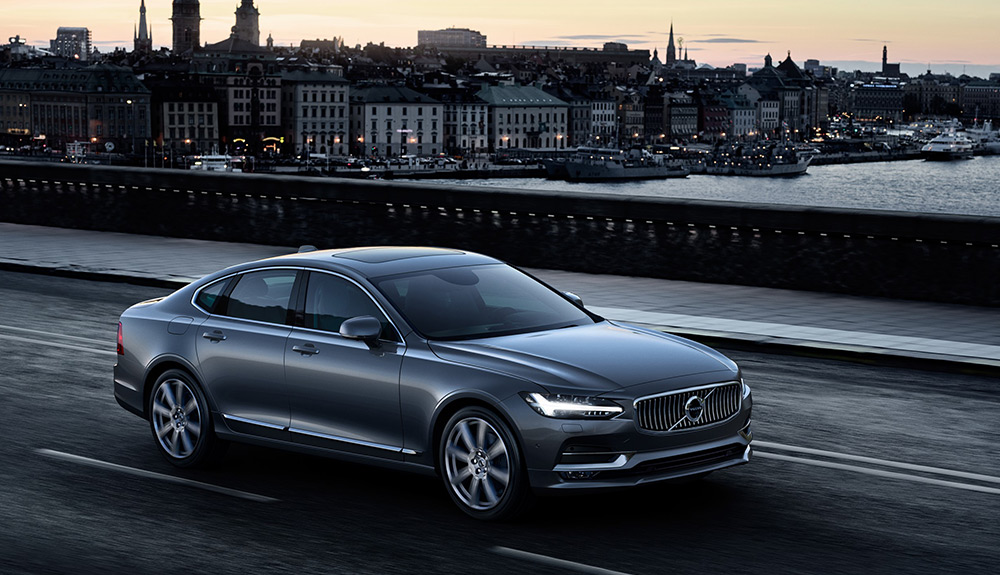 Design
Design is always subjective. But you'll be hard-pressed to think the all-new 2017 Volvo S90 is anything but gorgeous. Volvo's revitalized design language started on the new XC90 SUV, and not only does it translate beautifully to the S90, it catapults the brand into the "best of" conversation. The luxury sedan benefits from the brand's updated grille, which defines simple elegance. Strong lines highlight its front end, and soft curves across its body give you that warm and fuzzy feeling. It's an absolute beaut.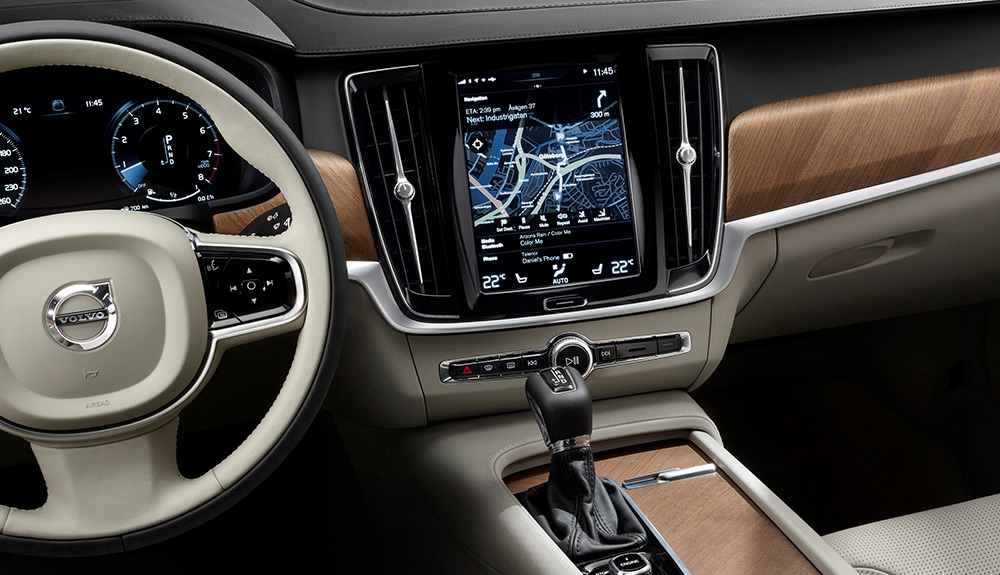 Infotainment
This is about as intuitive as it gets from a mainstream automaker. The biggest mistake many car manufacturers make when it comes to the infotainment stack is not finding the right balance between buttons and touch. Some skew to touch-heavy, which is a horrible decision when it comes to volume, tuning and climate control. Some stick to buttons for everything, which turns the stack into a mess. Volvo has found that perfect balance, along with a touchscreen that mimics your tablet in terms of functionality. After a day I was fully accustomed to how it worked, and it always took my voice commands perfectly.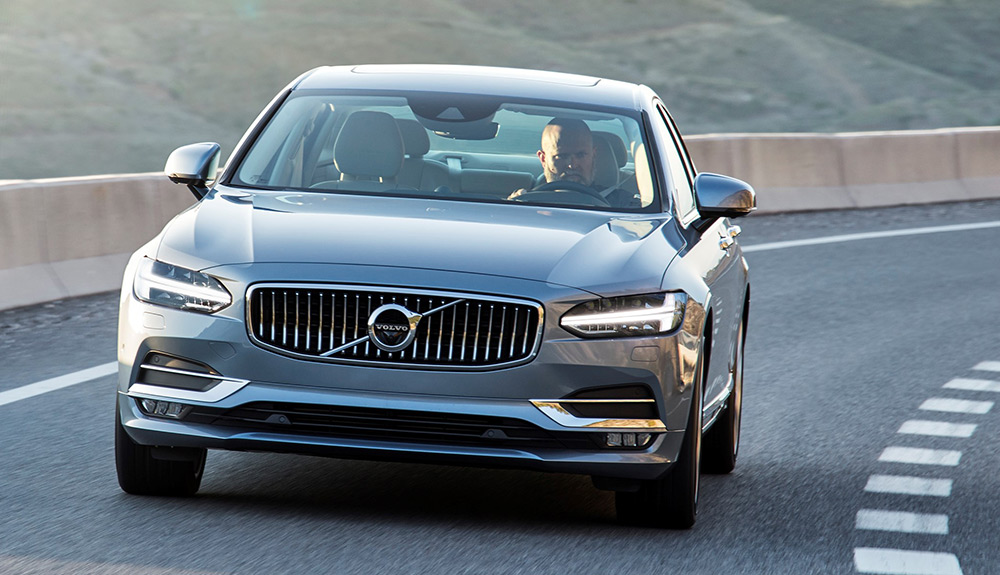 Performance
There's an S90 for everyone—or mostly everyone. The T6 version is supercharged and turbocharged, pushing a commendable 316 horsepower and 295 lb-ft of torque. It's the same setup as on the XC90, which works great, but on the S90 it feels a touch more spirited and lively around corners, plus it drives like a dream. And there will be a T8 model, which is Volvo's plug-in hybrid line, for anyone who needs to feel good about their high-end buy. More luxury brands are going this way: offering their performance option and an eco-friendly option. There's no need for a litany of choices in between, and Volvo has clearly recognized this.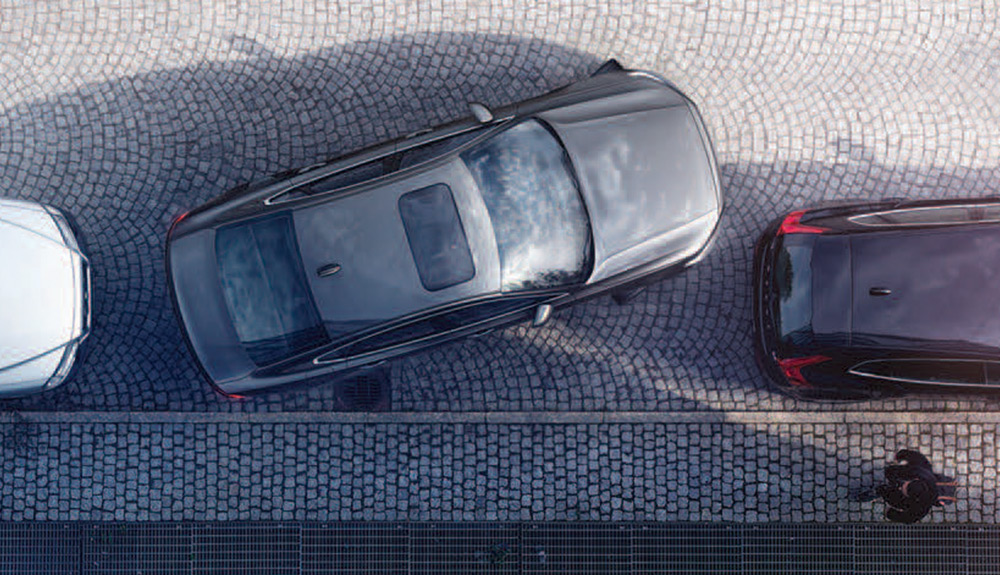 Technology
Volvo has always been at the forefront when it comes to safety technology. The rest of the pack has caught up over the past decade, but Volvo still strives to stay ahead of the competition. Aside from the host of features—like Pilot Assist and Lane Keeping Aid—you would expect, the S90 includes Volvo's suite of City Safety auto-brake programs, including the new Large Animal Detection system. The vehicle will spot pedestrians, cyclists and now animals, and brake if it senses you're not able to prevent a potential collision in time.