Embrace the Season With These Winter Festivals
From carnivals to snowboarding, these four winter events put the "win" in winter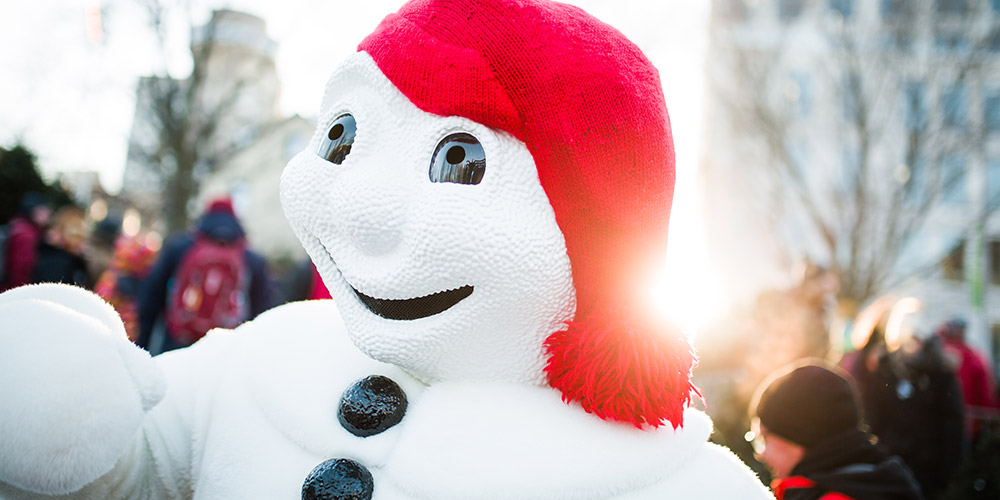 Get ready to play in the snow, marvel at ice sculptures and sparkling lights, and warm up with gourmet hot chocolate at some of Canada's favourite winter festivals.
Carnaval, Quebec City, Quebec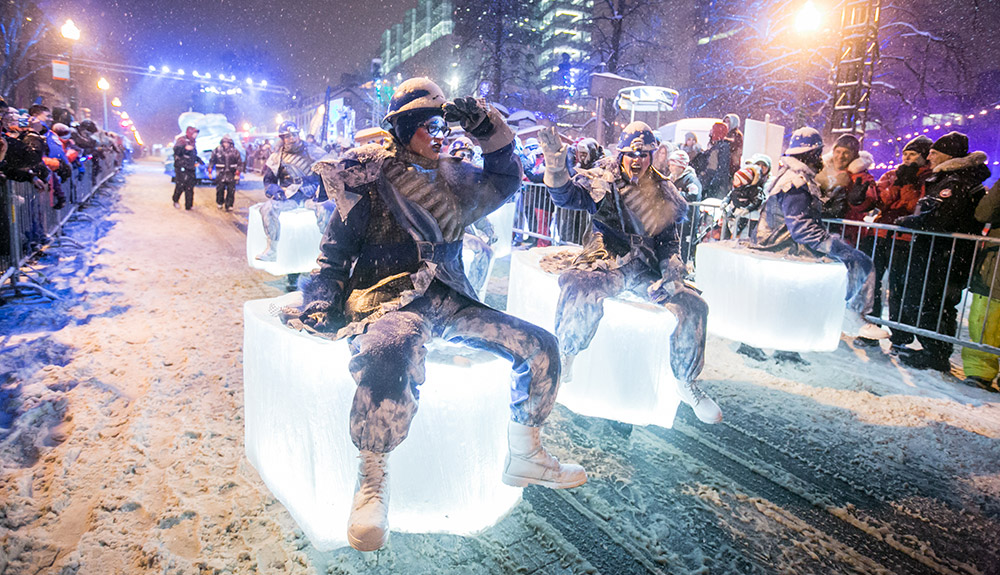 Quebec's Winter Festival, or Carnaval, has been celebrating the joie de vivre of the Quebecois since the 1960s. Running from February 8 to 17, 2019, in picturesque Quebec City, this annual festival was the first of its kind. Its famous mascot, Bonhomme, in his signature red toque and arrow sash, is always on hand to spread good cheer. Take in the many parades, ice-sculpture competitions and exciting sights, such as the iconic Ice Palace on Carnival Mountain.
Niagara Winter Festival of Lights, Niagara Falls, Ontario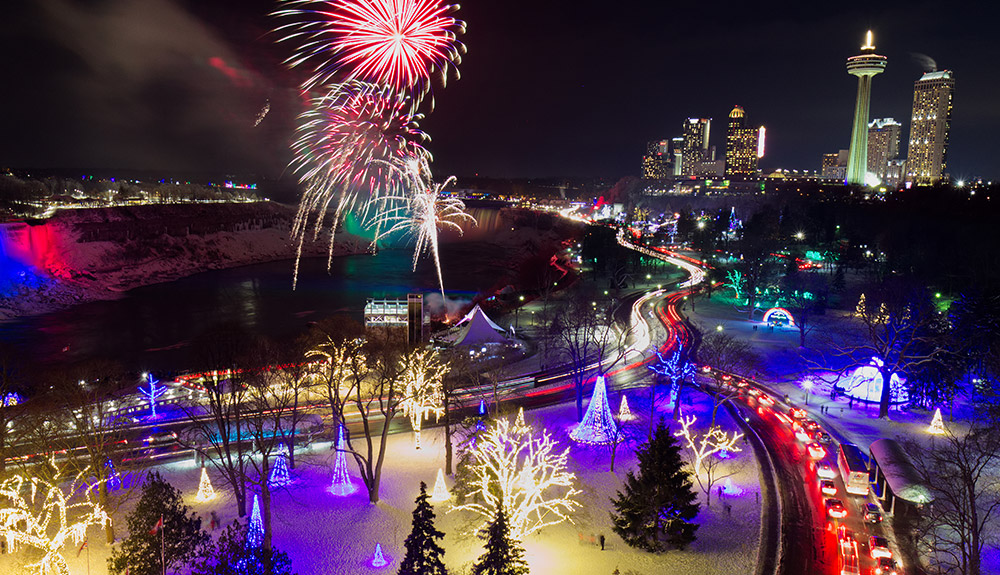 Hosting millions of visitors from November 3, 2018, until January 31, 2019, Niagara's Winter Festival of Lights is the longest-running festival in the world. Niagara Falls, area parks and the Dufferin Islands sparkle with millions of lights and animated displays. Light and sound shows, mesmerizing opening ceremonies and Niagara's finest icewines make for a full sensory experience.
Winterlude, Ottawa, Ontario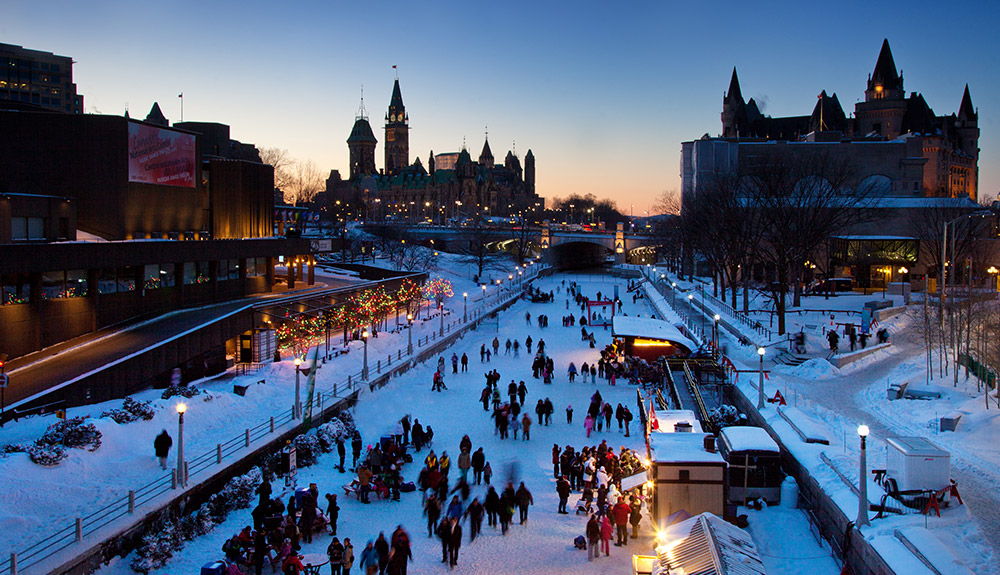 Another highlight of the season is Winterlude in Canada's capital city. Skate along the Rideau Canal—provided it's frozen over—and explore the giant playground, Snowflake Kingdom. Whether you want to whip down snow slides, jump on a dogsled or navigate an obstacle course, Winterlude has it all. Watch the Lumberjack Circus and the ice-carving competitions, or practice your sports skills at the Olympic Games Rendezvous. A free shuttle between sites makes it easy to get around.
Whistler World Ski & Snowboard Festival, Whistler, British Columbia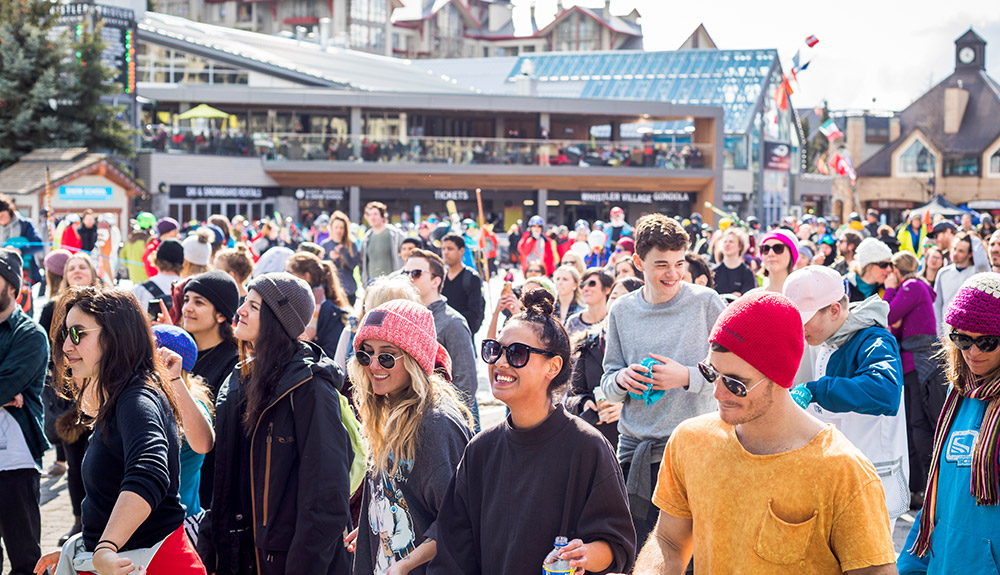 This globally attended festival celebrates the beauty of Whistler Mountains with six days of fun on—and off—the slopes. Ski and snowboard competitions are always crowd-pleasers, as are unique art installations, photography competitions, famous DJs and unforgettable après-skis.
Looking for more to do this winter?
From outdoor jazz to theatre performances, Winnipeg has a host of fun activities. Only 20 minutes from Banff, Canmore, Alta., is a spectacular winter weekend getaway. Or for fun closer to home, check out these Ontario ski resorts.
Image credit: © Carnaval de Québec/© Audetphoto, © Carnaval de Québec/© fredphotovideo, Ontario Power Generation Winter Festival of Lights/© WFOL.com, Department of Canadian Heritage, Tourism Whistler/Justa Jeskova and Tourism Whistler/Mike Crane