Cruise Eye Candy
A journey through the Adriatic on the Viking Sea reveals ancient ports with surprising histories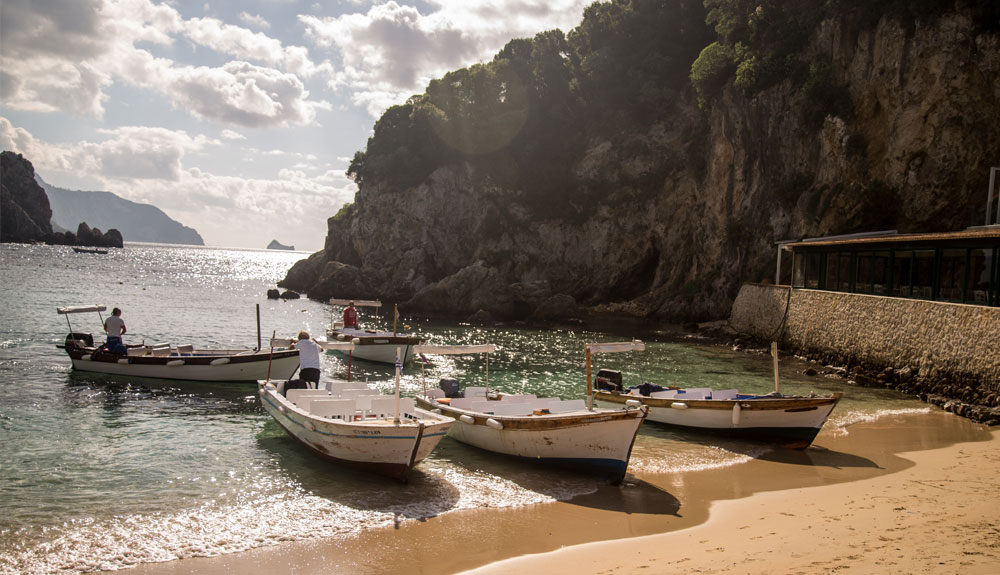 Corfu, Greece
In Greek mythology, Odysseus is said to have stumbled ashore in Corfu, Greece, after a storm. No doubt he took time to appreciate the clear water, charming grottos and rustic fish restaurants. This northwestern part of Corfu, called Paleokastritsa—translation: the place of the old castle—speaks to Corfu's immense fortifications during the time of the Venetian Empire.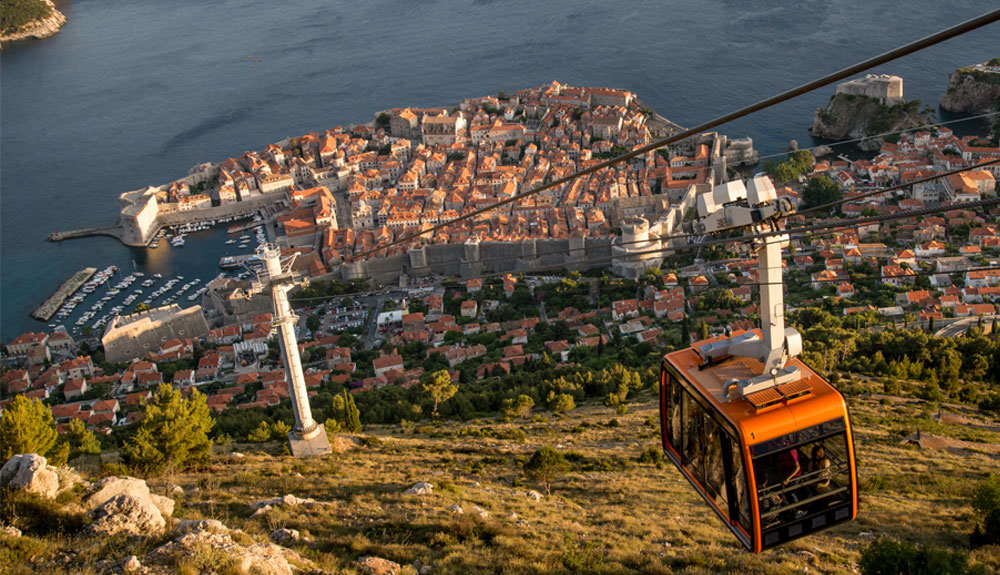 Dubrovnik, Croatia
Rise above the Old Town of Dubrovnik, Croatia, in a cable car that reaches Mount Srđ where Napoleon's Imperial Fort is located. The strategic position has held prime importance in many conflicts, including the siege of Dubrovnik in 1991. Today, an altogether more civilized agenda awaits in the Panorama Restaurant & Bar, which offers a remarkable view over the Old Town and the Dalmatian coast.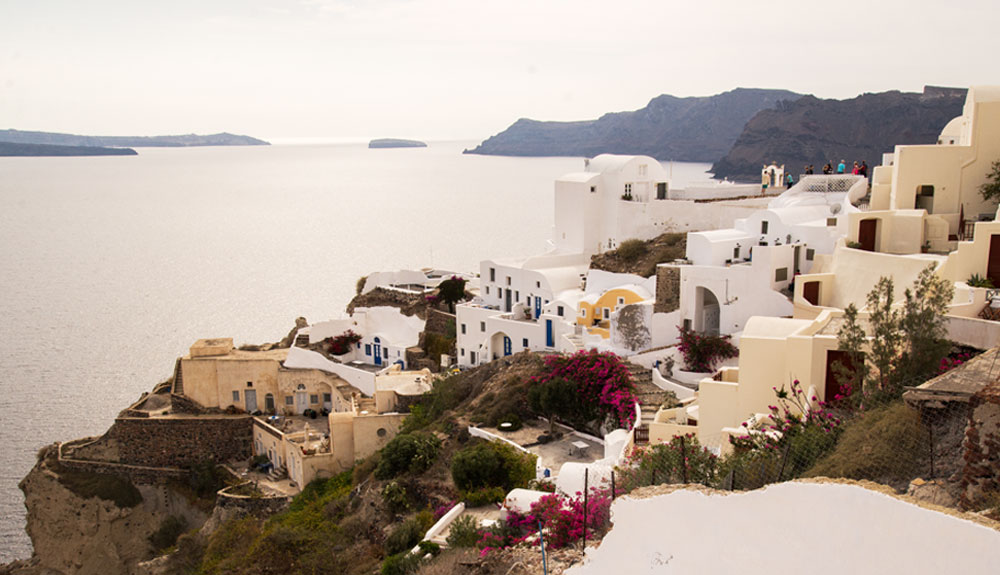 Santorini, Greece
Cruise ships such as the Viking Sea dock in the center of the ancient—but by no means dormant—volcano on this Greek island. Where there once was a mountaintop there is now deep ocean. The eruption that gave Santorini its present-day crescent shape occurred around 3,600 years ago and was one of the largest volcanic events in recorded history. It's thought to have caused a volcanic winter as far away as China.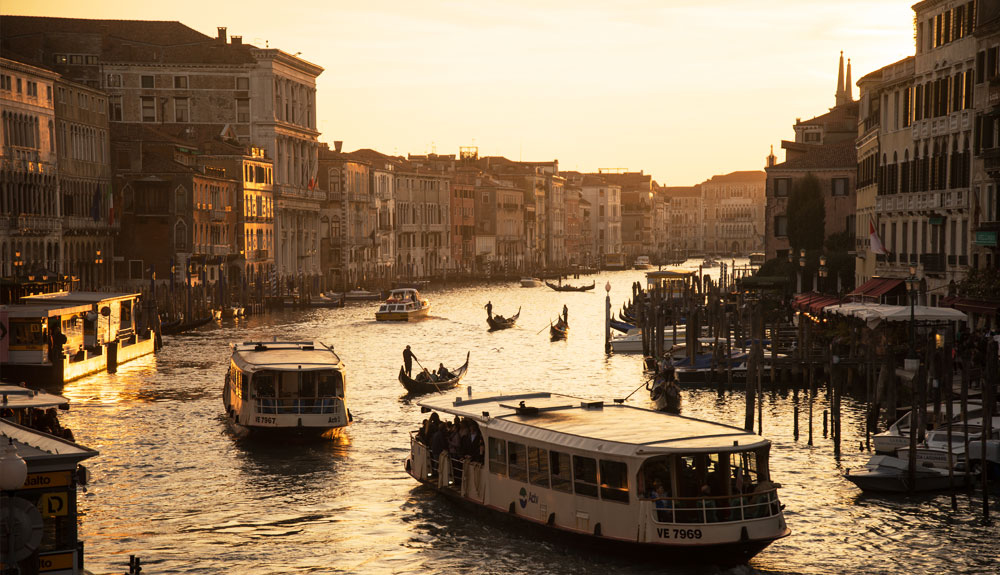 Venice, Italy
The Grand Canal was the address for well-to-do Venetians, with many stately palaces lining the banks. Among them are Palazzo Venier dei Leoni, where famed heiress Peggy Guggenheim lived for 30 years, and the Ca'd'Oro (golden house), so named for the plethora of golden decorations on the façade that shone even more brightly at sunset.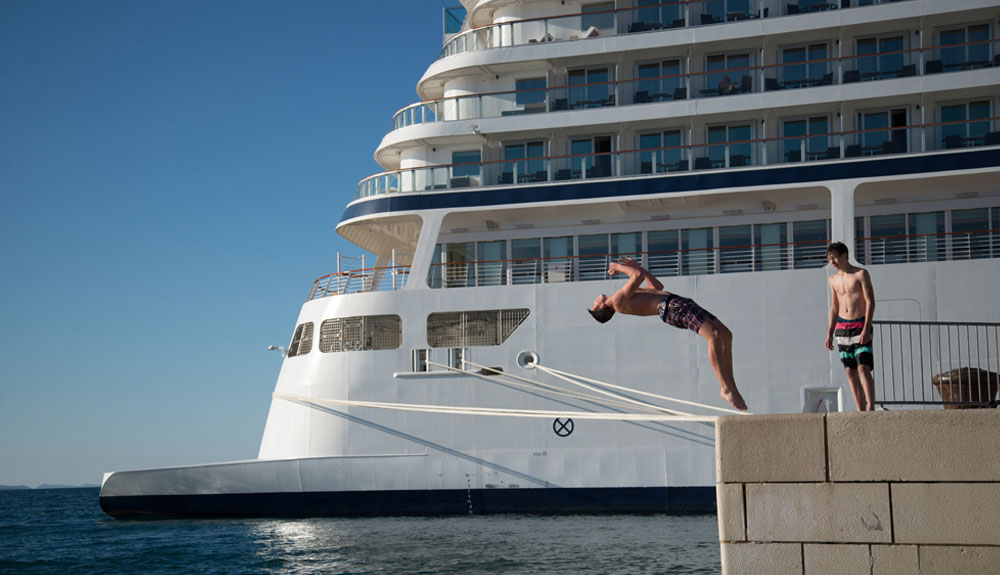 Zadar, Croatia
Locals gather on the sea wall to watch the Viking Sea depart and listen to music made by the ocean. The public art installation Sea Organ, created by Nikola Bašić and unveiled in 2005, uses the ocean swell as an instrument. Waves enter a resonating chamber in the sea wall and create a haunting symphony of deep keening. It's the perfect soundtrack to accompany somersaulting kids leaping into the Adriatic.
Start planning your Viking Ocean Cruises adventure today. Call 1-800-992-8143 or visit your local CAA Store to speak with a CAA Travel Consultant.