Cambodia's Renowned Temples
Explore the ancient treasures of Angkor Archaeological Park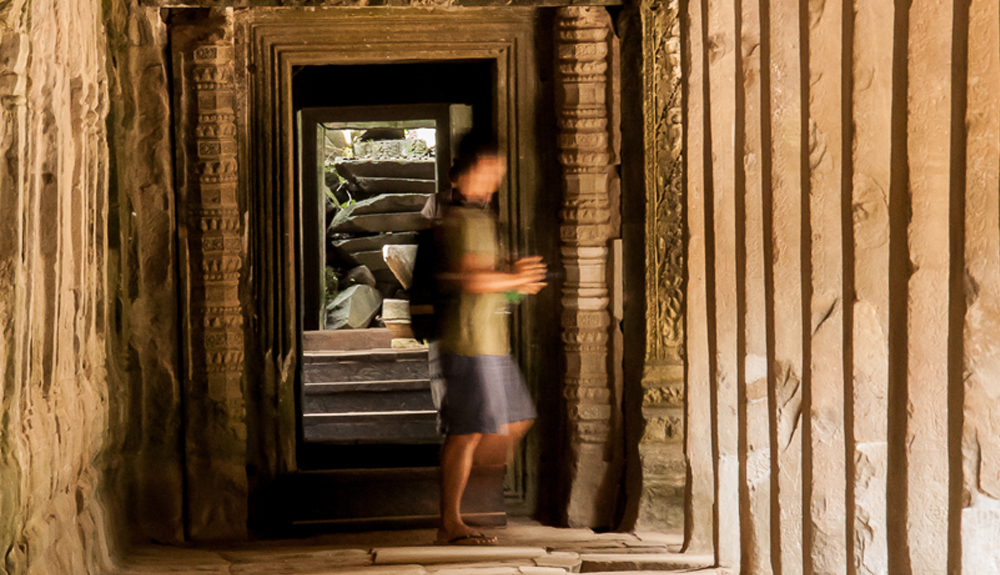 Cambodia's Angkor Archaeological Park represents the crowning glory of the millennia-old Khmer empire. Abounding with temples, pyramids, walled cities and canals, the complex once housed the largest pre-industrial cities on the planet and was home to a million people. Today it's one of UNESCO's most iconic and visited World Heritage sites. Here's a primer for the first-timer: four must-see temples easily visited in a day.
Angkor Wat
So impressive is Angkor Wat that it has become a colloquialism for the entire region. Access is via a sandstone causeway over a 190-metre-wide moat, through a doorway and into a commanding courtyard where the three-tiered temple pyramid structure is located. At dawn visitors gather at the reflecting pool to snap sunrise photos of the lotus bud–shaped towers—the resultant chaos is part of the charm. Take a seat among the pillars on the second terrace and observe the kaleidoscopic array of colourfully dressed tourists posing among the stones. Braver souls can climb the Bakan (central tower), but if the queue is too long, the colonnades offer similarly impressive and generally less crowded viewing points.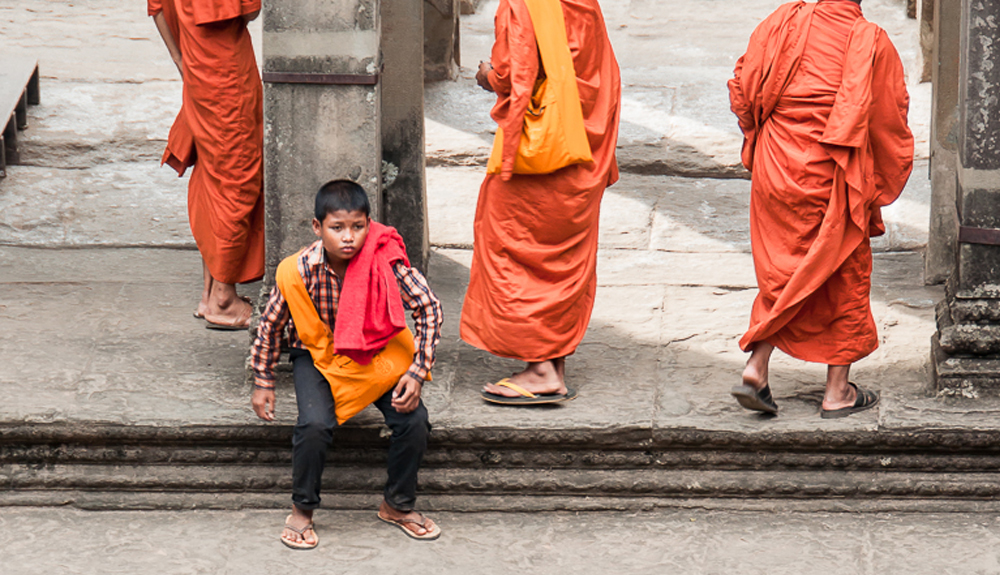 Ta Prohm
The splendour of the temple of Ta Prohm, located eight kilometres northeast of Angkor Wat, lies in its wild, overgrown Tomb Raider–style beauty (the movie was actually filmed here). The 12th-century single-level temple offers many atmospheric courtyards where towering silk-cotton trees and strangler figs exude a serpentine beauty. Posing platforms have been constructed next to the enormous roots for Instagram-worthy moments.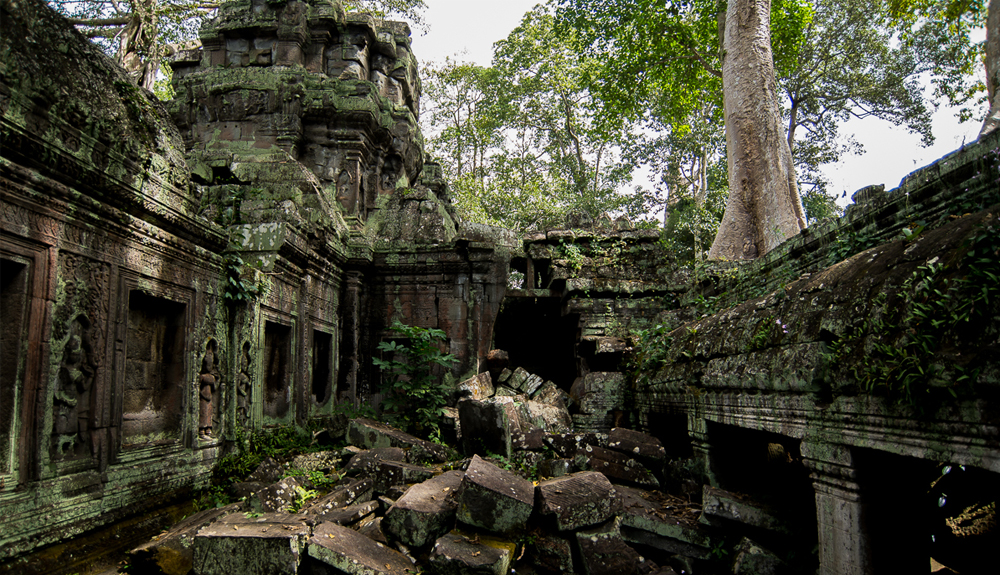 Bayon
This is a temple with many faces: 216, to be exact. Jayavarman VII, the Buddhist king who built the temple, considered himself a holy deity and the serene faces are thought to be based his own. It's common to see visitors posing puckered up to Jayavarman VII in several popular spots on the upper terrace, where the king's enormous visage looms in stone.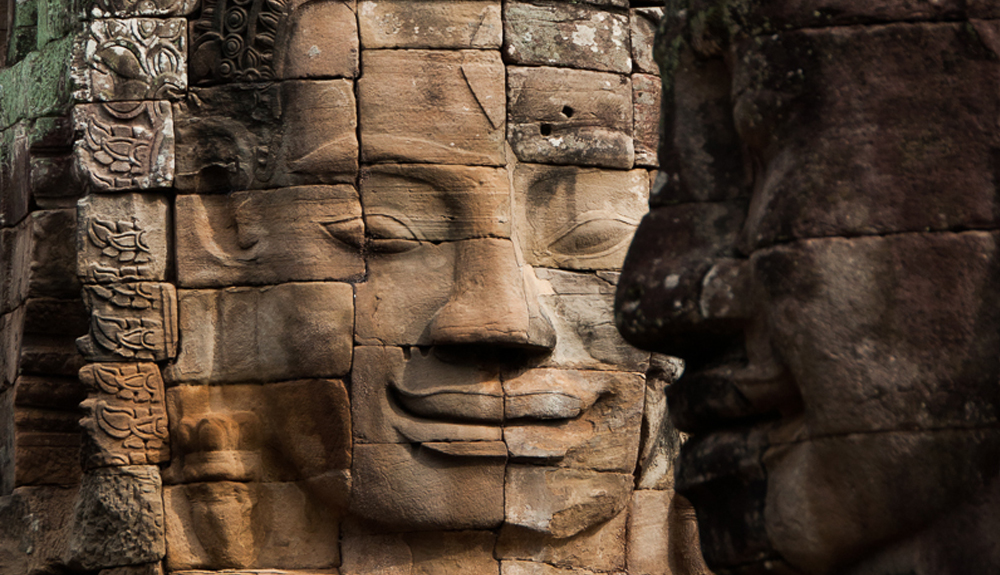 Preah Khan
Visitors with a few days to spare should pick a lesser-known temple for their dawn foray into the archaeological zone, such as Preah Khan, which was constructed with a bewildering number of sequential doors leading to a central stupa (temple). Don't miss the giant amputated cottonwood tree that resembles the talons of an enormous eagle trying to pluck the temple from the earth.