Take a self-guided bike tour of Toronto
Discover Toronto's top attractions by bike with this self-guided tour of the city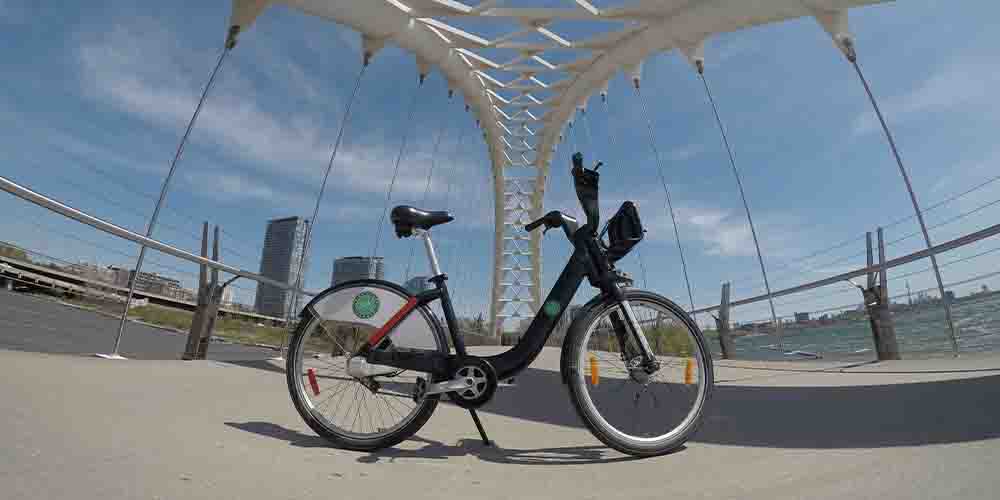 With 625 cycle stations across the city, Bike Share Toronto offers riders a fun and convenient way to play tourist for a day while exploring urban landmarks, parks and neighbourhoods.
Here are three top self-guided bike tour destinations in Toronto to enjoy at your own pace.
Just remember to dock your bike every 30 minutes to avoid incurring overage fees. Each of the tours includes suggested stops with nearby docking stations where you can return your bike, explore a sight in depth, before picking up a bike again.
And while cycling is a permissible and safe way to enjoy exercise outdoors at this time, be sure to check that attractions, parks and other sights of interest are open and what safety protocols may be in place as set out by public health guidelines.
Downtown Toronto Tour
Toronto's iconic CN Tower is the perfect starting point to explore the downtown core. Unlock a bike at Roundhouse Park and take Lower Simcoe into the heart of the city. Use the Adelaide Street bike lane to turn north onto University Avenue and head up to Nathan Phillips Square, home to City Hall and the popular three-dimensional Toronto sign—don't forget to snap a few photos here. Next, head south via Church Street to take in the historic St. James Cathedral and to marvel at the architectural wonder of the wedge-shaped Flatiron Building with its painted mural of windows on the rear.
Turn right at The Espalande and dock your bike before popping into the St. Lawrence Market to grab some takeout for a well-deserved snack break.
The Waterfront Trail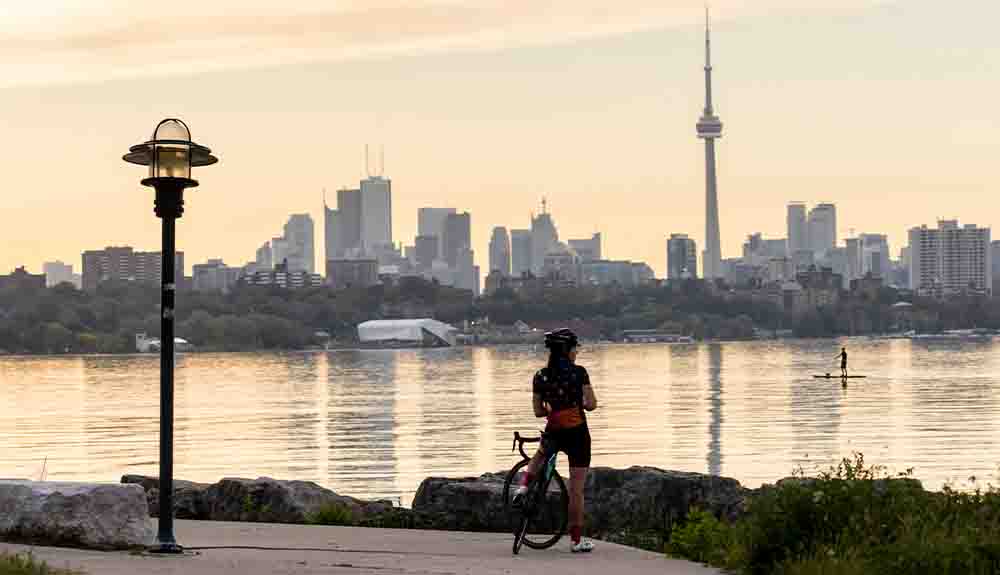 Hugging the shores of Lake Ontario for more than 20-kilometres, Toronto's Waterfront Trail is one of the city's top cycling routes. Begin your ride at the Humber Bay Arch Bridge and head east toward the Harbourfront district, passing Sunnyside Pavilion and Ontario Place along the way.
Dock your bike at Queens Quay and wander through the enchanting Toronto Music Garden before pedalling onward to York Street where the trail becomes a protected two-way bike path. Turn right at Lower Jarvis and park yourself at Sugar Beach for a rest at this sandy stretch that's dotted with charming pink umbrellas. Be sure to follow public health guidelines and maintain six feet of space between yourself and others.
If you're feeling ambitious, continue along the waterfront all the way to The Beach neighbourhood.
West End Tour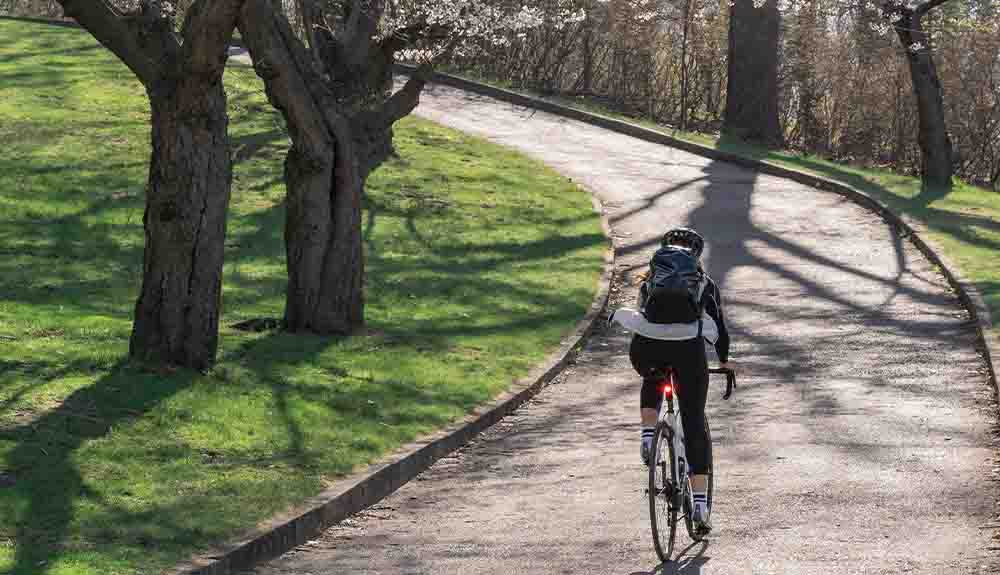 Start your tour of Toronto's vibrant West End in Kensington Market and ride westward passing an eclectic mix of restaurants, cafes and boutiques along Dundas Street.
Dismount for a pit stop at Trinity Bellwoods Park to grab a coffee or takeout from a nearby restaurant before continuing on to the West Toronto Rail Path, a popular rail-to-trail route with colourful murals along the route. Exit at Dupont Avenue and traverse across Annette Street, turning south on High Park Avenue to admire the neighbourhood's stately heritage homes before cruising your way to High Park. From here, use the cycle paths to explore the sprawling park's wild forests and manicured gardens.
Get more with CAA
CAA Members receive four free one-way rides when they purchase 10 one-way rides from Bike Share Toronto. To access this offer, visit here and enter your CAA Membership number.
Image credit: iStock/Eli Unger, Lorne Chapman/Alamy, studiolaska/Alamy