Food Halls You Need to Get Excited About
New—and coming—culinary hot spots to inspire your next vacation destination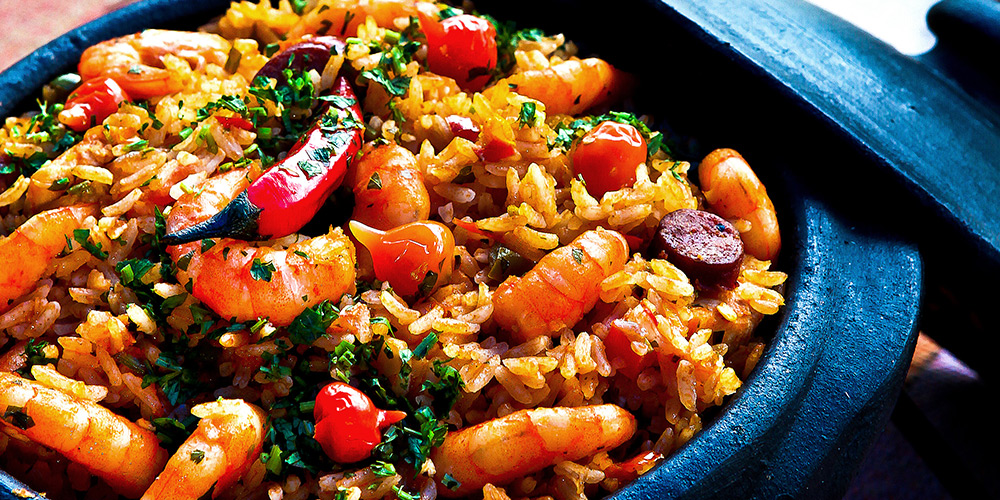 A cross between a food court and farmer's market, food halls are indoor marketplaces housing a mix of eateries, artisan shops, butchers, and more under one roof, serving healthier and tastier fast-food dishes. However, no two food halls are alike: many feature local chefs or focus on a specific cuisine, while others boast trendy bars with evening entertainment. Grab your passport (and appetite) and make it your mission to visit these five drool-worthy locations.
If you're hankering for Pan-Asian cuisine: Bang Bang Oriental Food Hall, London
Inside the 32,000-square-foot Bang Bang Oriental Food Hall are 30 stalls serving mouth-watering dishes from 26 Asian countries. The variety includes favourites from among Chinese, Korean, Japanese, Indian, Vietnamese, Taiwanese and Malaysian dishes. The hall also houses seating for up to 450 patrons and community space for events, classes and cultural activities.
Don't miss: An Indian-style wrap called a "frankie"—with filling options from paneer to lamb—at Tibbs Frankie, a recently opened franchise location for the famous Indian chain.
If you love cuisine steeped in tradition…with some extra options: Mitsukoshi, Tokyo
Tokyo's luxury department stores have a secret culinary world lurking in their basements. Known as depachika, these fancy food halls sell everything from tinned green tea to bento boxes to sushi. A huge range of Japanese dishes are available, as well as Chinese, Korean and Western-inspired eats. Get a hearty helping of "basement food" with a side of history at Mitsukoshi, Japan's oldest department store, which first opened as a kimono shop in 1673.
Fun fact: Most depachika have a concierge to help patrons navigate the halls.
If Spanish cuisine makes your taste buds say olé: Campo Food Hall, Toronto
Toronto Chef Rob Bragagnolo's Spanish-style food hall at King Street West and Spadina Avenue, slated to open this fall, is inspired by markets like La Boqueria in Barcelona. Soon, hungry hordes will be able to fill up on delectable bounty, such as cured meats and Spanish cheeses at Xarcuteria by local purveyor the Cheese Boutique, or stop by the Panaderia for fresh bread, pastries and empanadas.
Don't miss: The hall will also house Bragagnolo's new restaurant, Labora.
If you're a celebrity chef fan: Assembly Food Hall, Toronto
Mark your calendars! There will soon be a one-stop shop to gorge on culinary creations from some of Toronto's top chefs. The smorgasbord starts sometime in the fall of 2017, when Assembly Food Hall opens in the heart of the city's Financial District. Details remain under wraps, but the word on the street is that this 18,000-square-foot hall will house a marketplace, café and beer hall.
Fun fact: The food hall shares the building with Google's Toronto office.
There are more experiences to be had in Toronto
Has the city's newest food halls got you excited about visiting? If you want to take a peek at its quieter side, our insider's guide is just the itinerary you need.