New Cruising Itineraries to Get Excited About
Sail away to these alluring destinations this year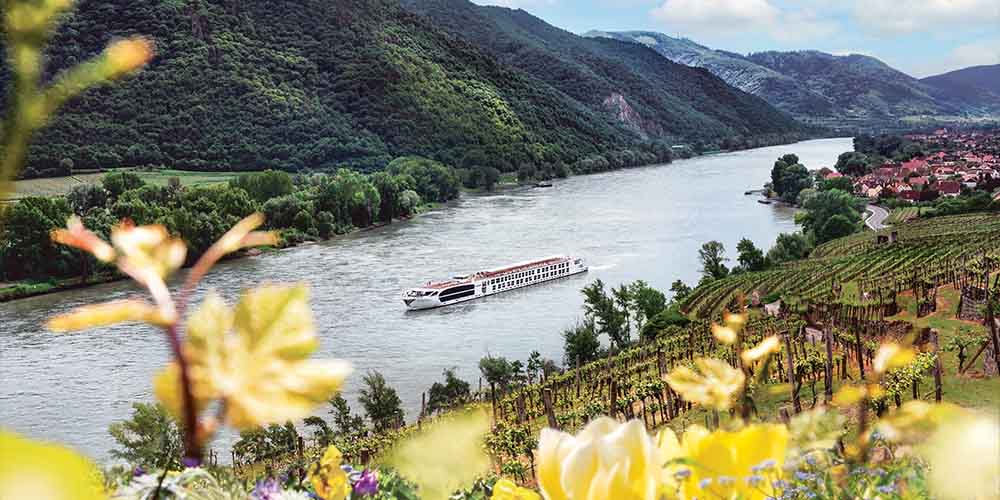 Cruising is a great way to discover the world and there's an option to suit everyone's interests. Looking to set sail on your next adventure? These four itineraries are guaranteed to make for a memorable vacation.
New York to Dubai
Kick off the new year with an iconic cruise along the Transatlantic crossing, Mediterranean Sea and the Arabian Gulf with Cunard.
You'll depart in January from New York City and arrive in Dubai 30 days later. Indulge in the legendary hospitality of the Queen Mary 2, including fine dining and broadway-style entertainment.
You'll also have the opportunity to explore UNESCO wonders in Portugal, Greece and Egypt.
Danube, Rhine and Main
Discover the history, art, music and architecture between Budapest and Amsterdam aboard the 130-passenger River Duchess with Uniworld.
This 16-day journey includes three of Europe's well-known rivers, Danube, Rhine and Main and four countries, Hungary, Austria, Germany and the Netherlands.
Explore nine UNESCO sites, including the 600 year-old Regensburg, the historic centre of Vienna and the cathedral of Cologne.
The Galapagos Islands
Experience the islands which inspired naturalist Charles Darwin to write The Origin of Species on this eight-day tour by Avalon Waterways.
Visit Quito, Ecuador's capital city, and its charming markets before embarking on a four-night cruise on the Treasure of Galapagos.
You'll witness a protected archipelago full of wildlife including tortoises, sea lions, iguanas, sharks, sting rays and a variety of birds like pelicans, albatrosses, boobies and Darwin's finches.
A Caribbean getaway
Hop aboard the Star Breeze ship to discover the soft sand beaches and crystal-clear waters of the Caribbean on this seven-day, seven island trip by Windstar.
Departing from St. Maarten, beach lovers will appreciate the beauty and hidden charms of Antigua, St. Bart's Anguilla, Jost Van Dyke, Virgin Gorda and Tortola.
Spend time snorkeling, kayaking or lounging in the sunshine.
Set sail and combine multiple bucket-list destinations in one easy trip on your next cruise vacation.
Image credit: Uniworld
Book your cruise
If you're ready to plan a cruise, speak with an experienced CAA Travel Consultant by visiting caasco.com/plantravel. They can also advise you on travel insurance to ensure you're protected while away. Visit caasco.com/insurance/plantravel for details.