An Insider's Guide to the Quieter Side of Toronto
Take a break from the crowds at one of these neighbourhoods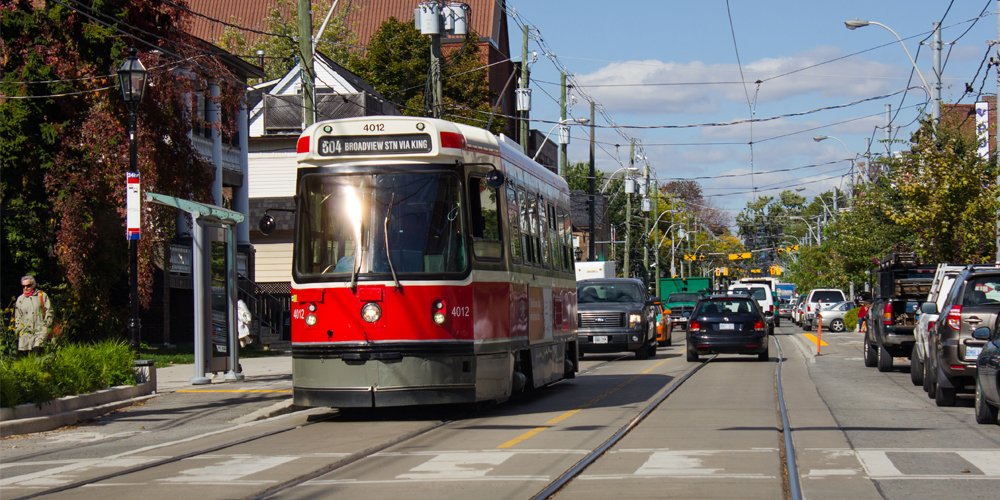 Toronto's tidal wave of tourists is inevitable—especially with the sudden influx of festivals and events. Yes, we love the charm of the Distillery District, the whirlwind of Dundas Square, bustling Queen West and colourful, free-spirited Kensington Market. Sometimes, however, you just need a break from the crowds. Don't miss these neighbourhoods for a bit of an escape and some local flavour.
The Junction
Up and away from the busy downtown core and tourist hot spots, this artistic neighbourhood mostly west of Keele and Dundas draws people to an eclectic clustering of art galleries, restaurants, bars and shops. Stop in at Indie Alehouse to sample some exceptional seasonal microbrews, head to Cut the Cheese for a gourmet grilled cheese (try the Pearisian: poached pear, arugula, pancetta, blue cheese and brie) or simply grab a coffee at Crema Coffee Co. and watch the world go by from the patio.
High Park
With its rolling green spaces and large tranquil pond, this oasis in the West end of the city has more than a dozen picnic spots, various hiking trails, nature walks and even a petting zoo complete with llamas, emus, bison and peacocks, just to name a few. Stick around for some Shakespeare in the Park, which starts at 7 p.m. every night of the week (except for Mondays) through to the beginning of September.
Roncesvalles
Backing onto the east side of High Park, this urban village has its own unique flare. Starting around College and going south along Roncesvalles, you'll find a mix of cafés and boutiques that line the way toward the water (Budapest Park, the start of a beautiful stretch of waterfront). Browse the diverse collections at A Good Read or Another Story Bookshop and grab lunch at The Ace, a quaint neighbourhood restaurant for upscale cocktails and a delicious daily sandwich. Raining? Catch a movie at The Revue—one of Toronto's oldest movie theatres.
Riverside and Leslieville
On the opposite side of town, along Queen East past Broadview, is an up-and-coming area popular with young families. Trendy and always-busy west-side restaurants are opening spin-off locations here—La Carnita, The County General, Rock Lobster—and you could spend hours exploring clothing boutiques, design shops and antique stores.
The Beach
Further east along Queen, you'll find yourself in one of the city's most prized neighbourhoods. Grab an ultra-rich ice cream at locally renowned Ed's Real Scoop before wandering through Kew Gardens, a beautiful green space that plays host to craft shows, festivals and other events in the summer months. Plan to have to dinner at one of the many restaurants in the area—try Sauvignon Bistro's globally inspired menu. A quick walk south will take you to the sandy shores of activity-packed Woodbine Beach. Or follow the Martin Goodman Trail to Kew-Balmy Beach for a quieter alternative and you just may forget that you're in the city at all.