Exploring Liverpool's Hot Spots and Lesser-Known Attractions
Get a glimpse behind the legendary Beatles in this iconic English town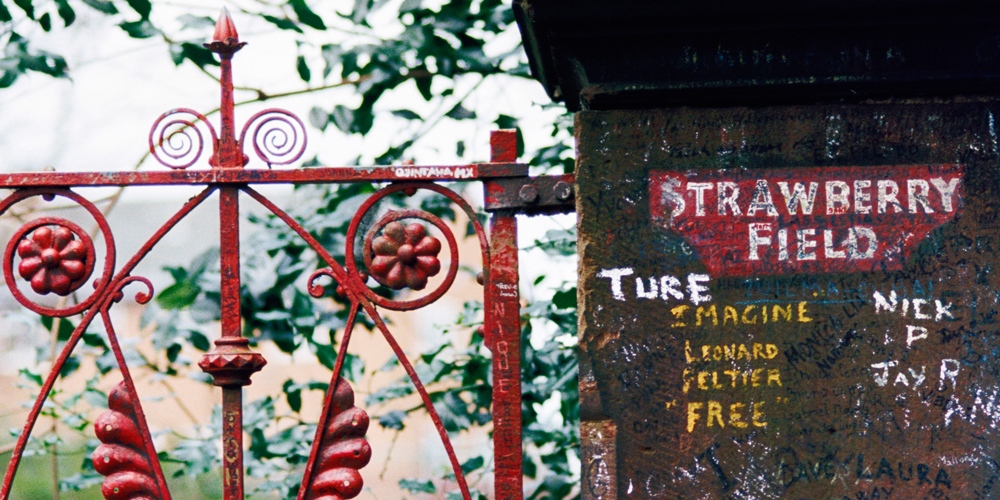 More than half a century ago, The Beatles put Liverpool on the map—in the eyes of North Americans—when they performed on The Ed Sullivan Show on February 9, 1964. Since then, many have flocked to Liverpool to get a glimpse behind the legends. In addition to Penny Lane and Strawberry Fields, Liverpool is a bustling port city with a magnitude of history and charm.
Beatle-themed motor coach tours zip up and down the streets and if you're lucky you'll get Philip Coppell as a guide. Greeting you with the hand that once shook Paul McCartney's, Coppell will regale you with insider facts while you're driving around town, lingering at the gates of Strawberry Fields and driving by the childhood homes and hangouts of John, Paul, George and Ringo.
Be sure to visit the gothic Liverpool Cathedral, designed by Sir Giles Gilbert Scott who is also the architect behind Britain's iconic red phone booth. Test out the impressive sound-focusing effects of the Whispering Arch and maybe catch the choir that once rejected a young Paul McCartney.
Exploring the city—with the picturesque Welsh mountains in the background—you'll pass an eclectic mix of landmarks such as the Liverpool School of Tropical Medicine; the largest dragon gate in the world outside of China; the world-renowned Mersey Ferry that's been running for more than 800 years. Or take a ride on the 60-metre-high Ferris wheel that overlooks the whole city.
Liverpool's nightlife is lively with plenty of patios, restaurants and clubs. If you'd like to stay on the Beatles' theme, have a cocktail at the Hard Days Night Hotel's classy lounge with tasteful Beatle decor. Then go around the corner and down into the Cavern Club where the Fab Four played nearly 300 times, from 1961 to 1963. With graffiti-ed stone walls, rock 'n' roll paraphernalia and just the right amount of grunge, the Cavern still maintains its charm despite its tourist draw. Catch local musicians, cover bands and artists from all over while buying your souvenir mugs and T-shirts—proof to say, I've been there.
Feeling Inspired? See the sights of Liverpool on a guided UK vacation with Trafalgar. For details, call 1-800-992-8143 or visit a CAA Store today.