One Night in Bangkok, Five Ways
When night falls in Thailand's capital, the energy and fun come alive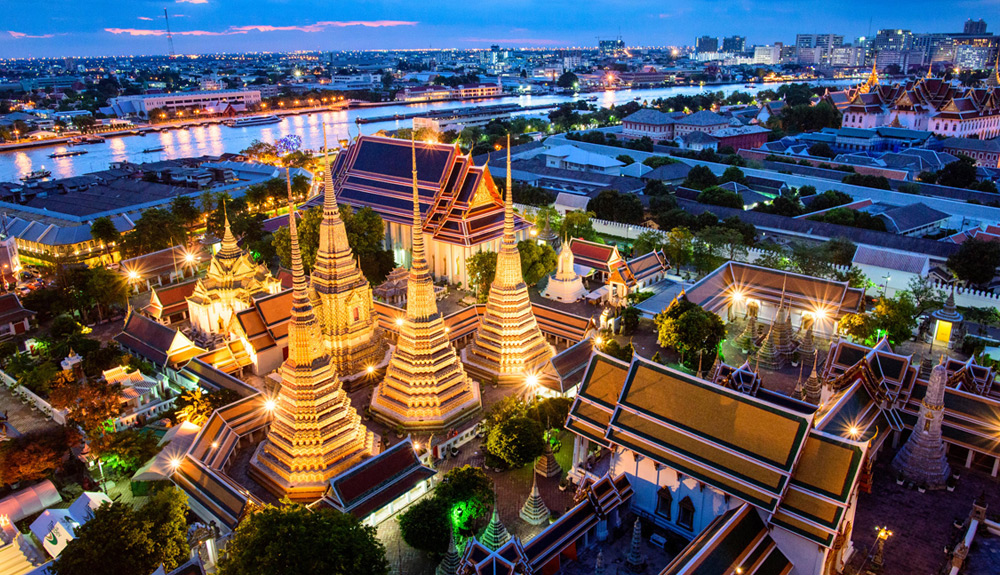 Before heading south to Thailand's pristine beaches or north to explore the country's rural beauty, here's a list of ways to take advantage of the evening in Bangkok, from the bustling night markets to the best rooftop bars.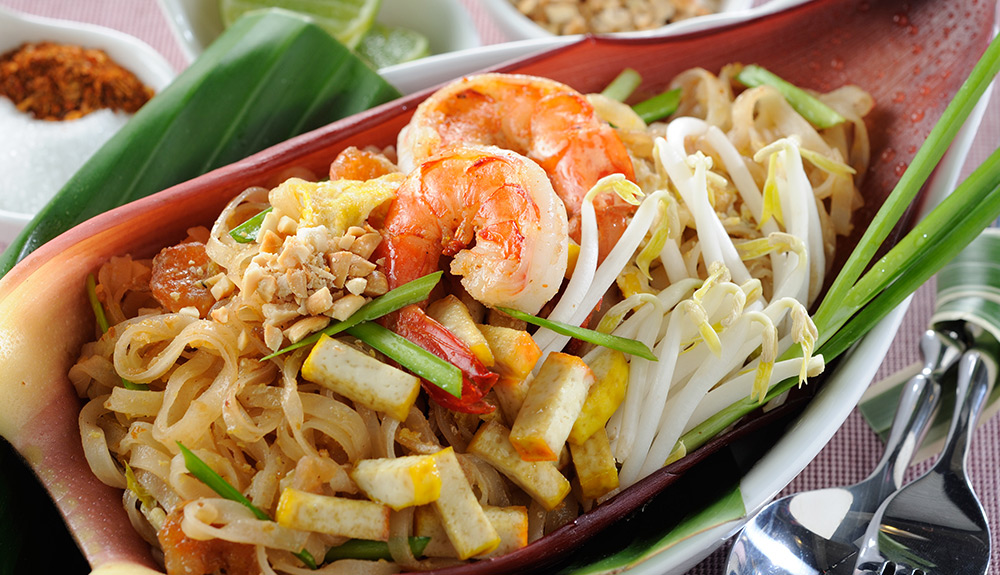 1. Savour the Flavours
Everyone knows that spicy curries and Tom Yum soup are Thai staples—but so are mangoes. Get a taste of the country's renowned flavours at the chic and trendy Mango Tree Bistro, where you can take in views of the Chao Phraya River—the River of Kings—at the newest waterfront location. A quick walk away, the fragrant Flower Market is as colourful as the Thai cuisine.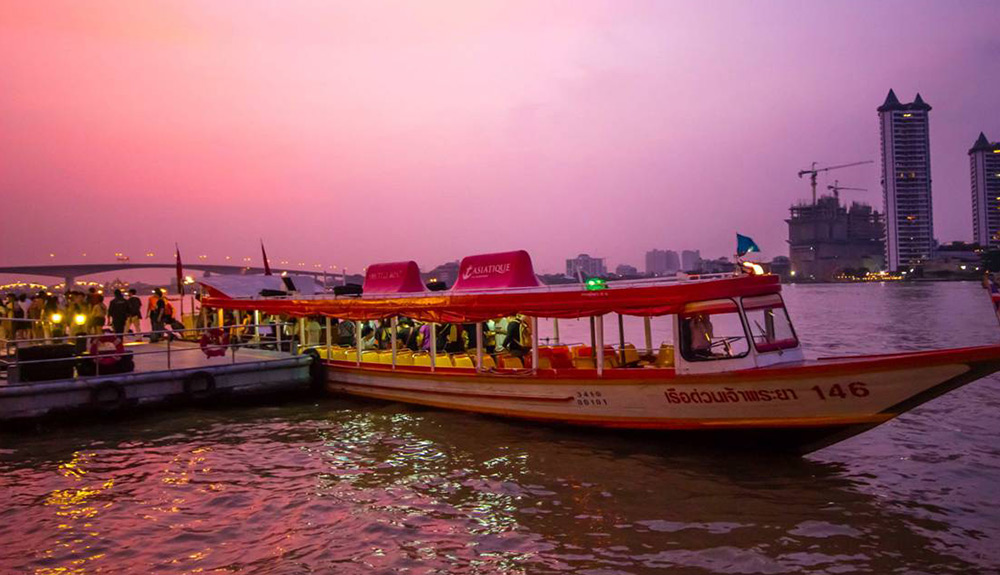 2. Bargain by Moonlight
Take the free shuttle boat from downtown to the Asiatique The Riverfront night market and be prepared to spend. Shoppers have a choice of four sections in this restored waterfront complex, to hone in on deals. Suss out goods at the hundreds of stalls, kiosks and enclosed stores specializing in Thai silks, jade, souvenirs and the latest gadgets.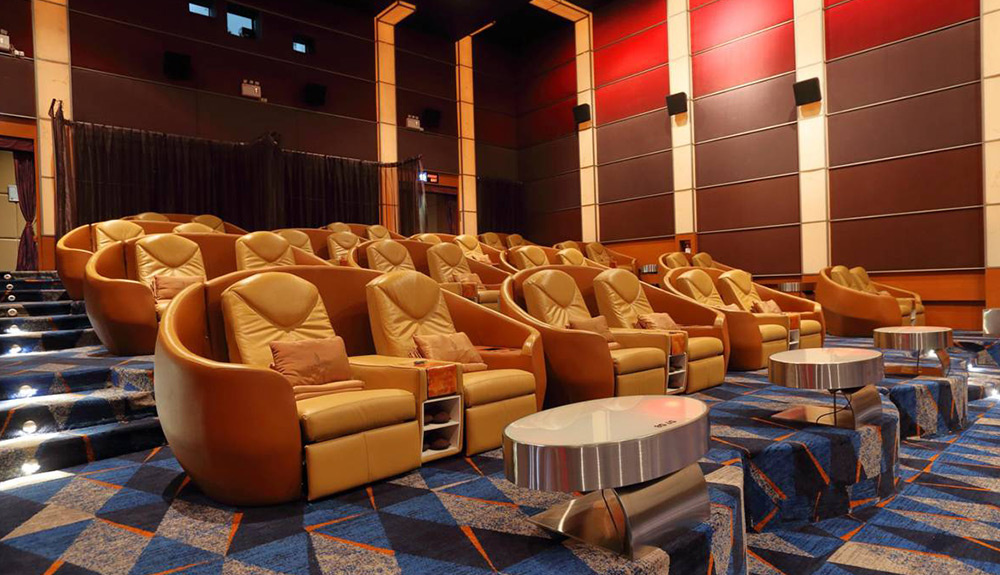 3. Watch the Hits
The country's love affair with its national sport, Muay Thai (kickboxing), is omnipresent throughout the city. Boxing-film billboards can be seen all around town. Experience this cultural phenomenon at the swanky Bangkok Airways Blue Ribbon Screens, inside the mega-rich Paragon Mall. This VIP-inspired theatre features Hollywood and Asian hits and is designed to make you stay awhile. There are reclining leather seats, blankets and pillows, plus an onsite lounge with wine and a spa room for those inclined to indulge in a foot massage.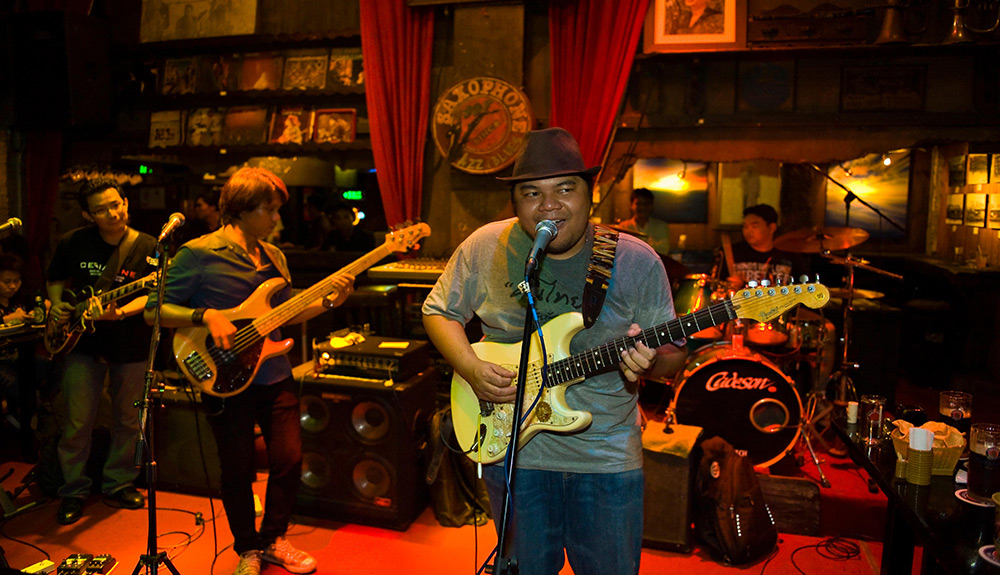 4. Take in Some Tunes
For some nostalgic music, hit one of Bangkok's most revered jazz clubs, the Saxophone Pub located by the Victory Monument in the Ratchathewi District. This music box has been a draw for jazz aficionados for almost 30 years, but you can also catch blues and the occasional reggae act.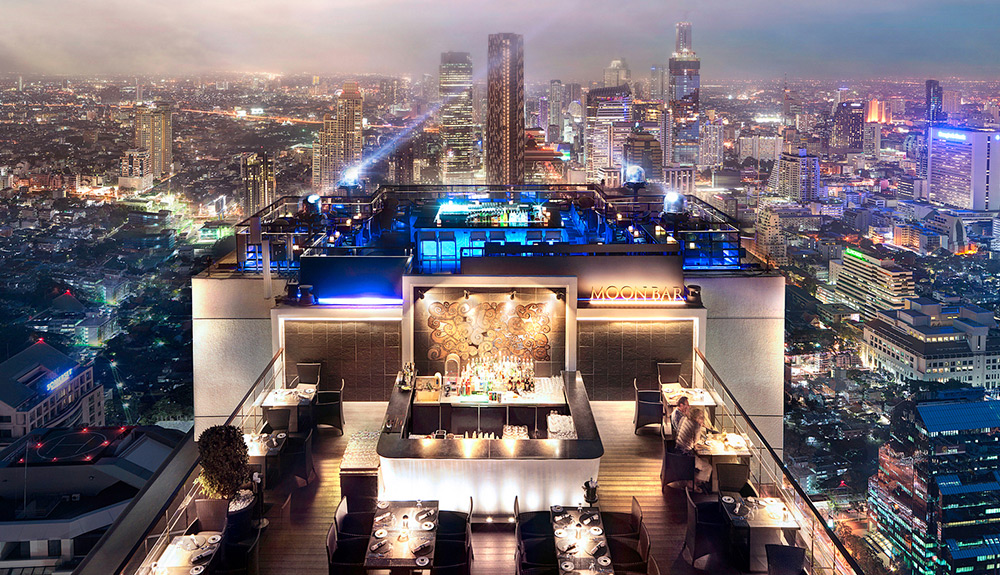 5. Hop the Rooftops
There is an enchanting view of the Temple of Dawn, Wat Arun, from the top of the chic boutique hotel, the Sala Rattanakosin, nestled in Old Bangkok. The charm of yesteryear comes alive in this refurbished warehouse with modern touches and a laidback atmosphere. Next, head to the Sathon District. Vertigo and Moon Bar on top of the stylish Banyan Tree Bangkok offers alfresco dining from 61 storeys high. Then, end the night at Sky Bar—250 metres above sea level—at the top of the luxe Lebua at State Tower. Not high enough? Go up the additional floor to the Distil Bar, order a cocktail and watch the sprawling, sparkling city below.