Majestic Waters in the Heart of Tuscany
Discover these hidden hot springs tucked in the lush Italian hills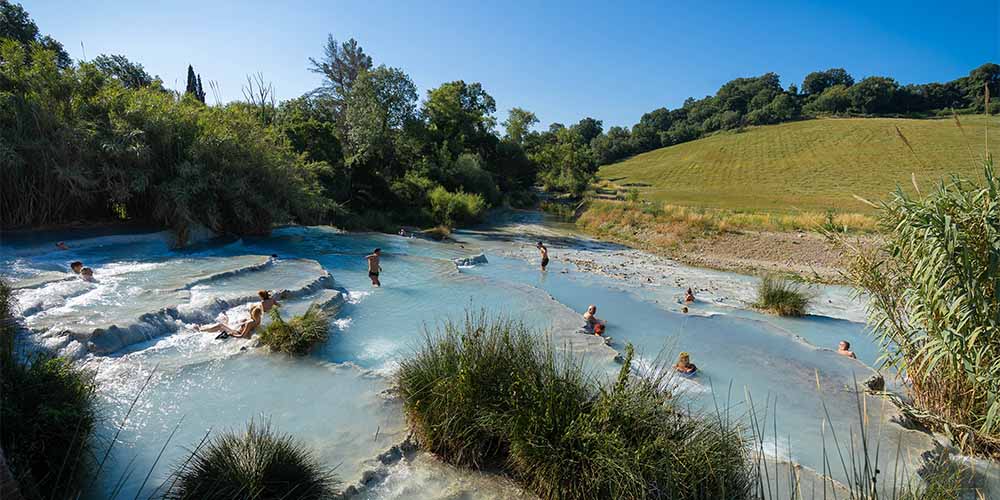 Since Roman times, thermal springs have been a source of strength and healing. Today, avid travellers seek out these natural, mineral-rich oases for a unique wellness experience.
A thermal or natural hot spring occurs when water sinks into the earth and is heated geothermally from magma or hot rocks deep within its crust, then forced back up. As the water travels through the ground, it warms, picks up minerals and rises to the surface to create warm pools.
In the Tuscan countryside, you'll find historic hot springs and breathtaking thermal baths scattered throughout the region. Here are three you should add to your itinerary.
Cascate del Mulino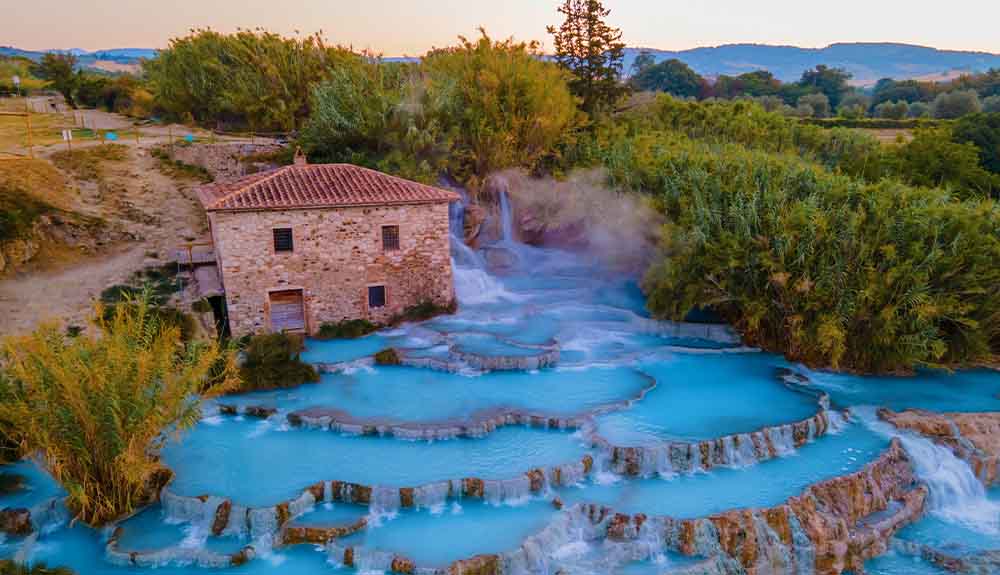 This famous area in Saturnia is one of the most photographed spots in Italy, with its stunning, aquamarine-coloured thermal pools spanning the beautiful hillside.
Watch a series of waterfalls rush into pools etched into the travertine rock, which creates a natural spa where the water is warm—about 37°C. The view is serene and on a cool night, you can see steam rising, adding a mystical ambience.
Head over to the adjacent spa, Terme di Saturnia, if you're looking for a more personalized wellness experience. They offer massages, nourishing facials and skin treatments using organic, local ingredients like bioplankton of Saturnia.
Bagno Vignoni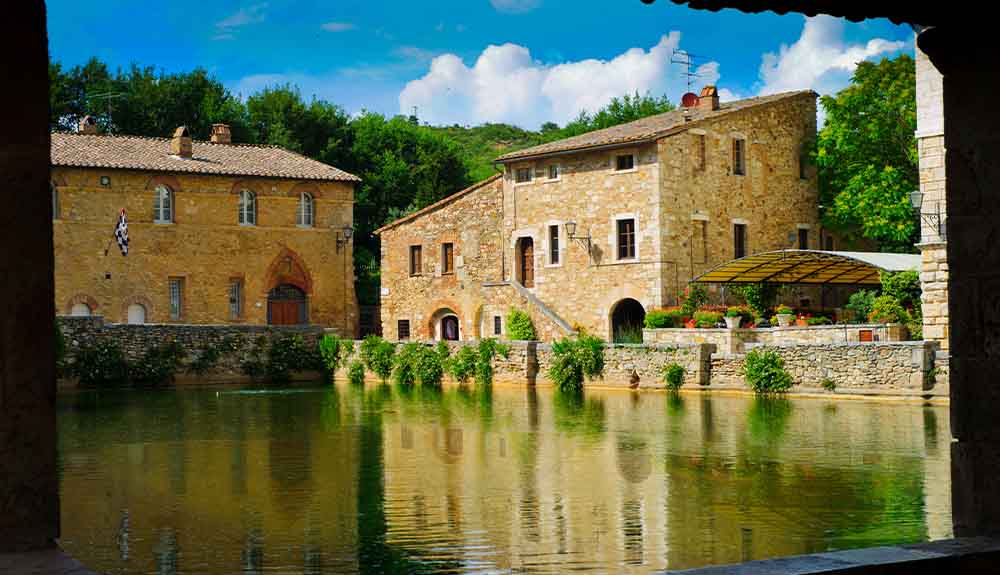 A tiny village above Val d'Orcia boasts one of the most important and ancient thermal sites in the country, once enjoyed by the Etruscans and Romans.
Hot water flows in water canals throughout the town, feeding not only the many spa centres, but the grand, 49-by-29-metre pool in the main piazza as well. However, you're not allowed to bathe in it. To laze in these waters, you'll have to visit one of the nearby hotels that host heated pools.
Adler Spa Resort Thermae is popular for tourists and locals alike, with its soothing environment overlooking the rolling hills of Tuscany.
The resort also offers luxurious spa treatments to help you relax and unwind—like the anti-stress special, which includes a facial, water and chakra massage and foot reflexology.
Fosso Bianco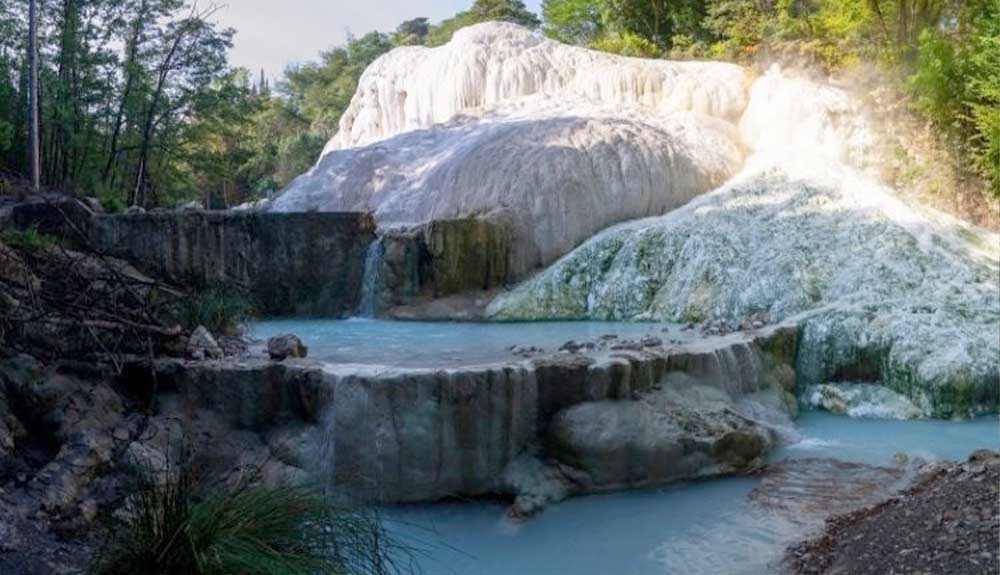 Bathe for free at this small, off-the-beaten-track oasis that's a short hike from the main road in Bagni San Filippo.
You'll be completely immersed in nature as you relax in the hot river surrounded by lush forest.
Relish in the beauty of "la balena bianca" or "the white whale"—an impressive white calcium formation and waterfall that cascades from the cliff above.
Prepare for the wellness trip of a lifetime as you visit these majestic Italian waters that are sure to refresh and reinvigorate.
Book your trip
Ready to take your own plunge into an Italian hot spring? Speak with a CAA Travel Consultant by visiting caasco.com/travel. They can help you book your dream Italian holiday while also ensuring you're prepared with the right travel insurance coverage.
Image credit: siete_vidas/iStock