These Escape Rooms Will Get Your Heart Pounding
Dare to check out these live-action group games in southern Ontario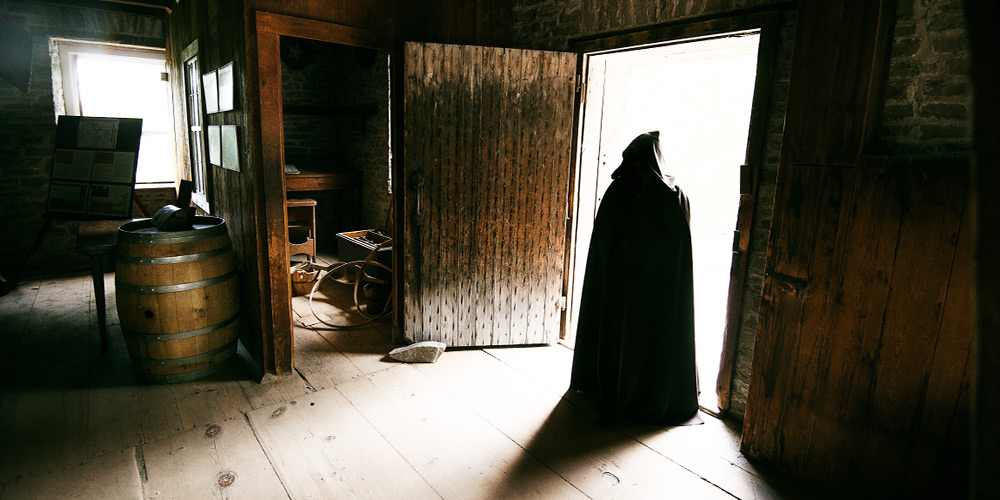 Escape rooms are all the rage these days. In these live-action games, players are locked in a room for a set amount of time and can only "break free" by solving puzzles, riddles and codes as the clock counts down to zero.
Most escape rooms have a unique theme or storyline, while others even include a cast of actors that boost the immersive experience. For your next outing this fall, choose your own adventure and sign up for one of these five Ontario escape rooms that will get your heart pounding.
For thrills and chills: Black Creek Pioneer Village (Toronto)
There's more than butter churning and knitting offered here. Last summer, the historic village and museum debuted "Where the Dark Things Dwell," a terrifying escape game that weaves the occult and witchcraft into the storyline. The game unfolds inside—and outside—the historic buildings, where you and your fellow players are trapped when deranged cultists summon an ancient evil to the doomed village. It's up to your team to solve a series of puzzles and challenges in 90 minutes and, ultimately, lift the cultists' curse.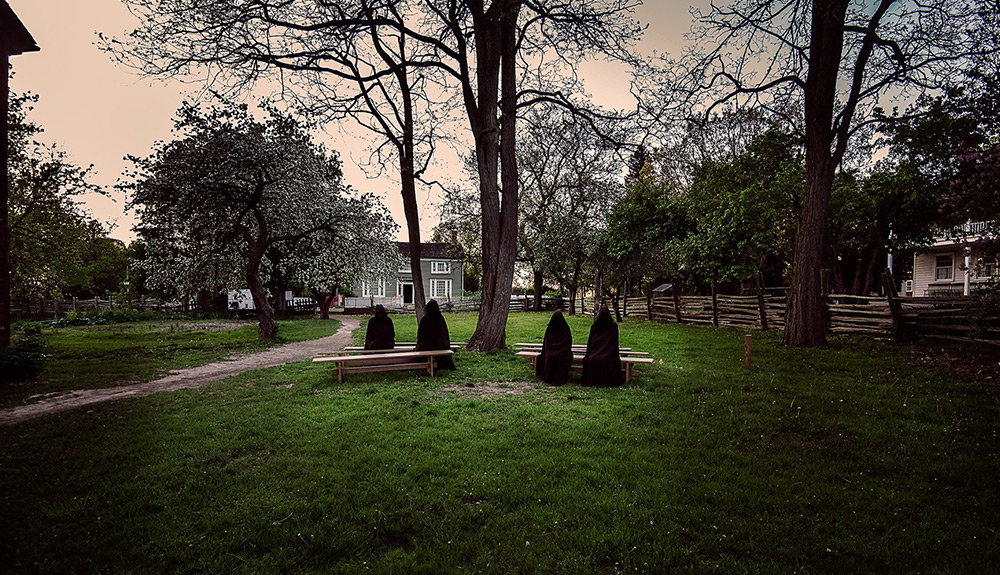 Number of players: Fixed teams of six. If your group is larger than six players, you'll be split up.
Know before you go: This game takes place at dusk in a rural setting and sometimes ventures outdoors. Wear bug repellent, long pants and close-toed shoes.
For history buffs: Escape Casa Loma (Toronto)
How about a Second World War fantasy inside Toronto's historic Casa Loma? In "Escape from the Tower," participants are trapped inside an authentic castle tower and tasked with a mission: to find the coordinates of the enemy's U-boats. The 60-minute storyline involves a mix of puzzles, props and Casa Loma history (the property actually functioned as a secret research facility during the Second World War), as well as a cast of actors who make this experience feel like the real deal.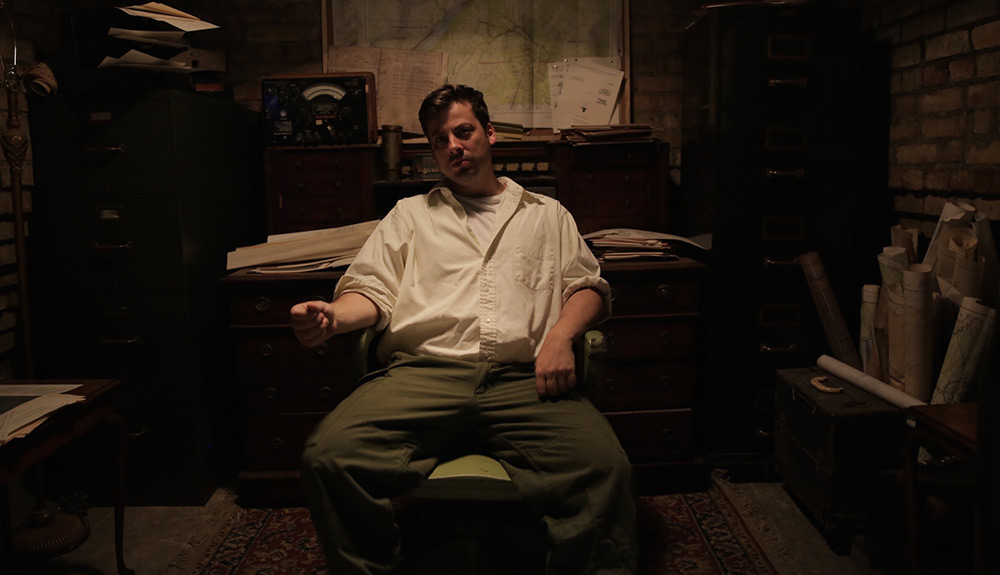 Number of players: 10 to 20
Know before you go: This game requires climbing many stairs both up and down the tower.
For Harry Potter fans: Oshawa Escape Rooms (Oshawa)
You don't have to locate Platform Nine and Three-Quarters to get to Hogwarts. Oshawa Escape Rooms recently launched a "Wizard School Escape" based on the Harry Potter series. Cursed and imprisoned in the school, you're given one hour to escape before the caretaker returns. Another game, "Privet Drive," involves a replica of Harry's house.
Number of players: 4 to 10
Know before you go: "Wizard School Escape" is only a medium challenge; "Privet Drive" is difficult.
For kids and families: Captive Kids (Vaughan)
Why not involve the kids in cracking the code? In Vaughan, Captive Kids is the first escape room adventure created specifically for children and families. Choose between two 60-minute storylines: "Pieces of Eight," which traps your merry band of pirates on Blackbeard's sinking ship, searching for a treasure map; or "Mr. Moody's Ghost," a hunt for a stolen dinosaur egg inside the haunted Moody house. Do it as a family activity or host a party.
Number of players: 4 to 12
Know before you go: A trained guide stays with the group at all times.
For outdoor lovers: Escape Maze (Peterborough)
Unlike most escape rooms, Peterborough's Escape Maze takes the adventure outdoors. Players are given a compass and an old-fashioned map, then challenged with finding different stations along one of four trails. In addition, there are several indoor escape games with gold rush themes, such as "Rosie's Tavern," a hunt for hidden treasure, and "The Shaft," an ultra-creepy 60-minute adventure exploring an abandoned (but pretend) gold mine shaft.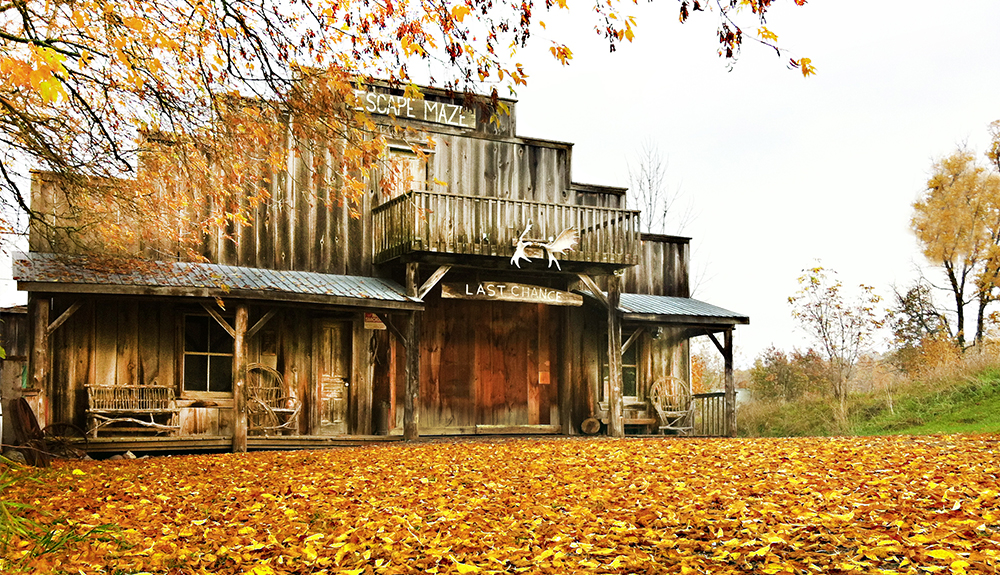 Number of players: 2 to 8
Know before you go: The games range in duration from 60 minutes to more than three and a half hours.
Fall for even more fall activities
Check out our lists of Ontario Day Trips That Will Fuel Your Passion for Pumpkin and 7 Ontario Road Trip Attractions.