5 Outdoor Spas That Embrace the Great White North
Shiver and steam your cares away with these Nordic spa experiences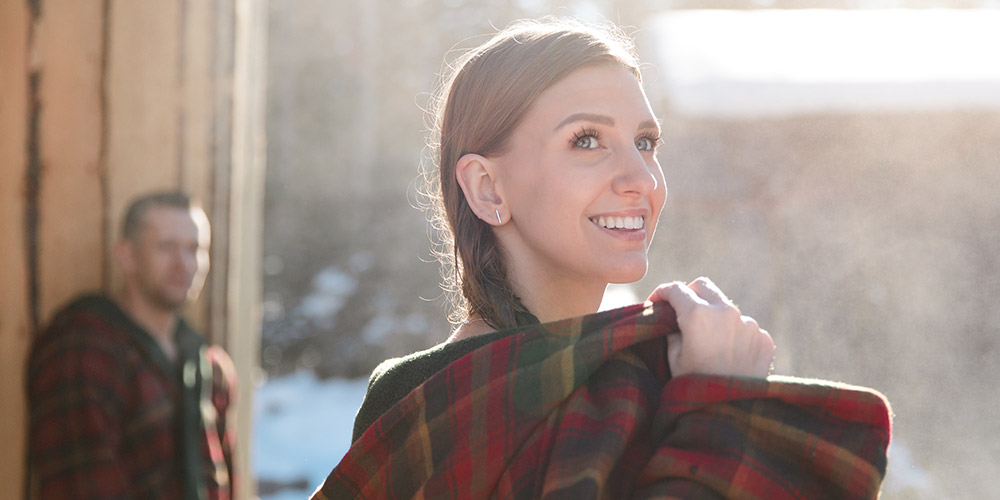 Canada is home to more than a few luxe Nordic spas, and winter is the perfect time to visit. A centuries-old practice, Nordic (or Scandinavian) hydrotherapy typically involves stints in a hot sauna followed by icy plunges in an outdoor pool. Believed to improve blood circulation and trigger the release of endorphins (the body's happiness hormones), it's also more relaxing than it sounds. Try it yourself at one of these five Canadian spas that also boast stunning views.
Polar Bear's Club, Piedmont, Que.
Quebec is known for its Nordic spas, but this one in the Laurentians might be our favourite. Its seven outdoor pools and baths, plus two hammams and two saunas are a huge draw. But the part we love best is the Rivière à Simon, a shallow river that winds through the property, perfect for a quick cool off.
Halcyon Hot Springs Village and Spa, Nakusp, B.C.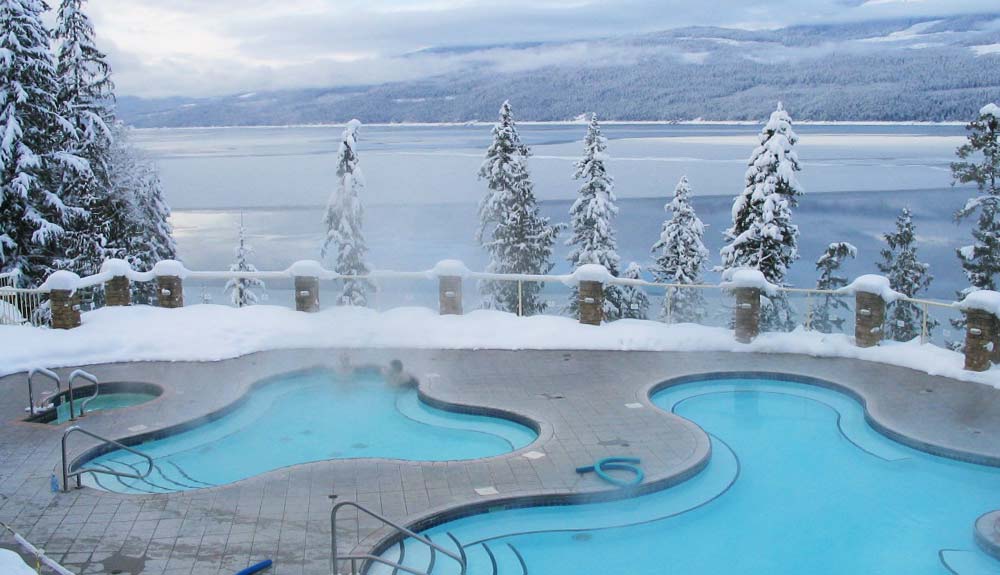 The hot-spring pools at this Kootenays resort are open year-round. With views of Arrow Lake and the Monashee Mountains, they offer both beautiful backdrops and relaxation. There are warm and hot pools, and a "cold plunger" pool to jolt you awake.
Kananaskis Nordic Spa, Kananaskis, Alta.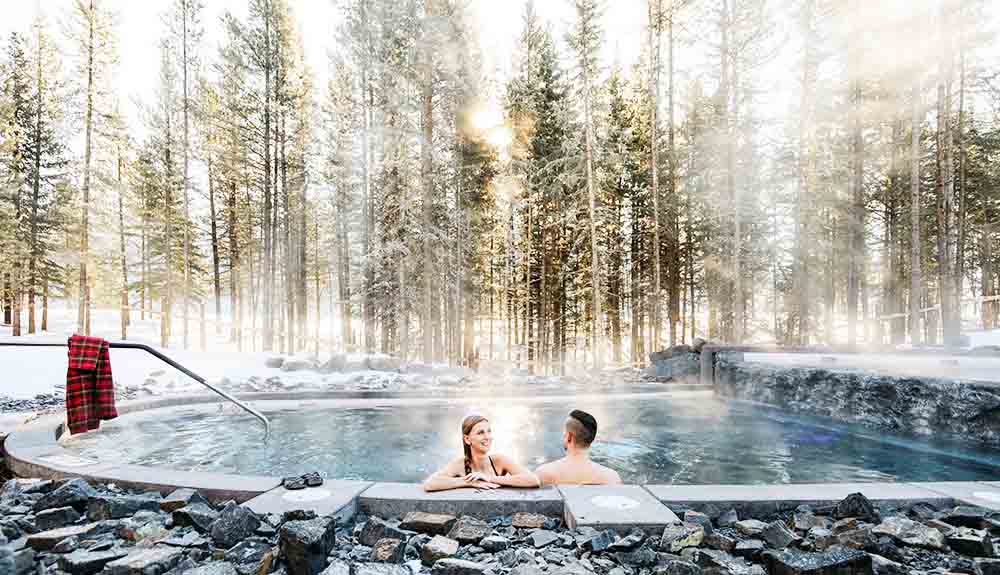 At Alberta's first Nordic spa, visitors are encouraged to follow a hydrotherapy cycle. First, relax in the outdoor hot pool, sauna or one of the steam rooms, which are housed in cabins near the pools. Then, head to the warm pool, followed by a short but invigorating dip in the cold pool—or a snowbank, if you can handle it! There are also winterized hammocks and cauldron-style firepits, all the better for boosting a sense of tranquility.
Temple Gardens Hotel and Spa, Moose Jaw, Sask.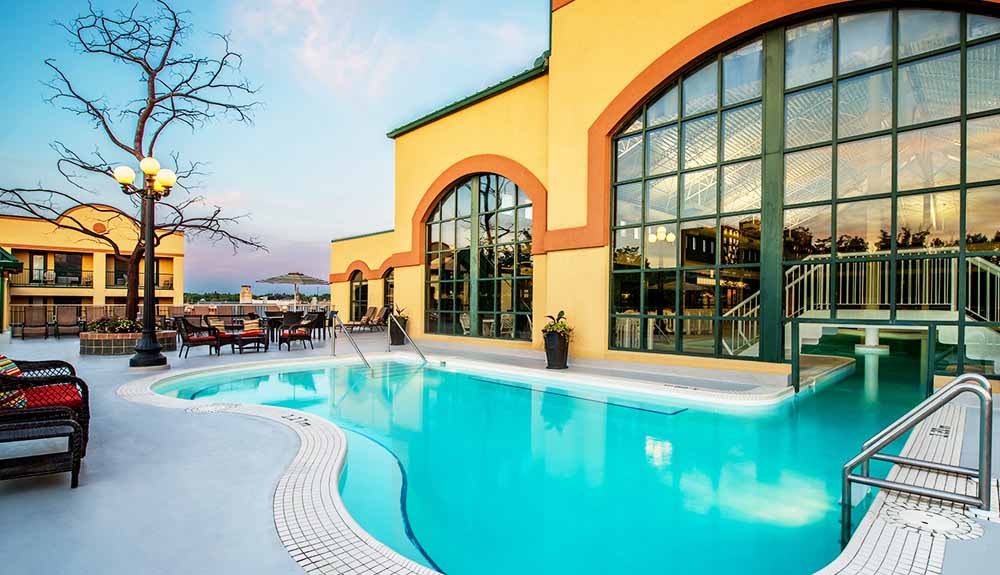 The indoor/outdoor rooftop pool at this Saskatchewan hotel is one of Canada's largest geothermal mineral-water pools. Its balmy water springs from an "ancient seabed more than 1,350 metres below the earth's surface," according to the hotel.
Scandinave Spa, Blue Mountain, Ont.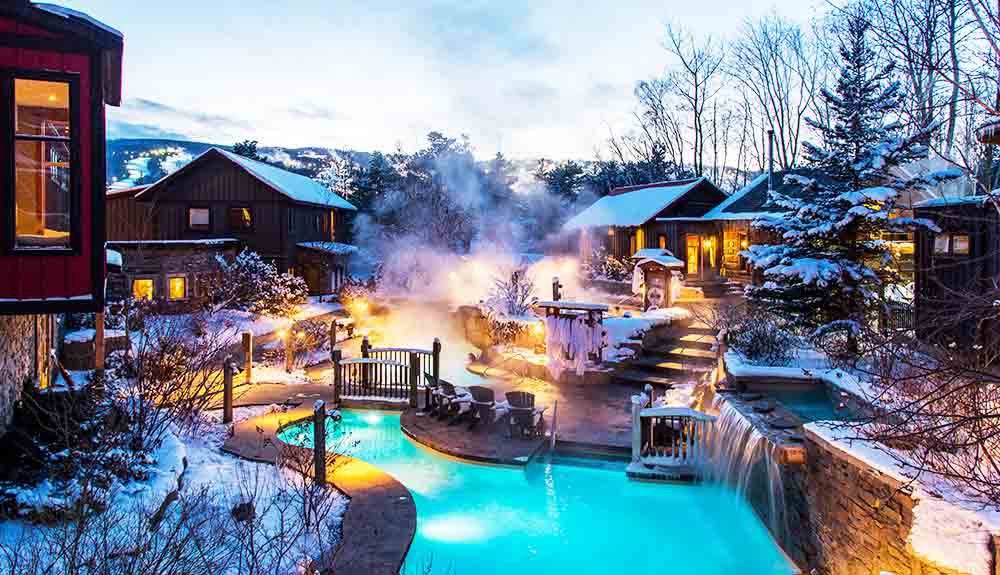 Skip skiing or snowboarding in favour of a day at this Nordic spa—its forest setting makes it hard to believe it's just minutes from downtown Collingwood. Relax in the Finnish sauna, eucalyptus steam room or hot outdoor baths, then cool down in the cold plunge pool or go for a roll in the snow.
Test your snow smarts
Do you know everything there is to know about winter in Canada? Take our quiz to find out.
Image credit: Courtesy of Halcyon Hot Springs Village and Spa, Travel Alberta/Mike Seehagel, courtesy of Temple Gardens Hotel and Spa and courtesy of Scandinave Spa Blue Mountain