Our Sunscreen Guide for Sunny Summers
With so many types on the market, how do you choose?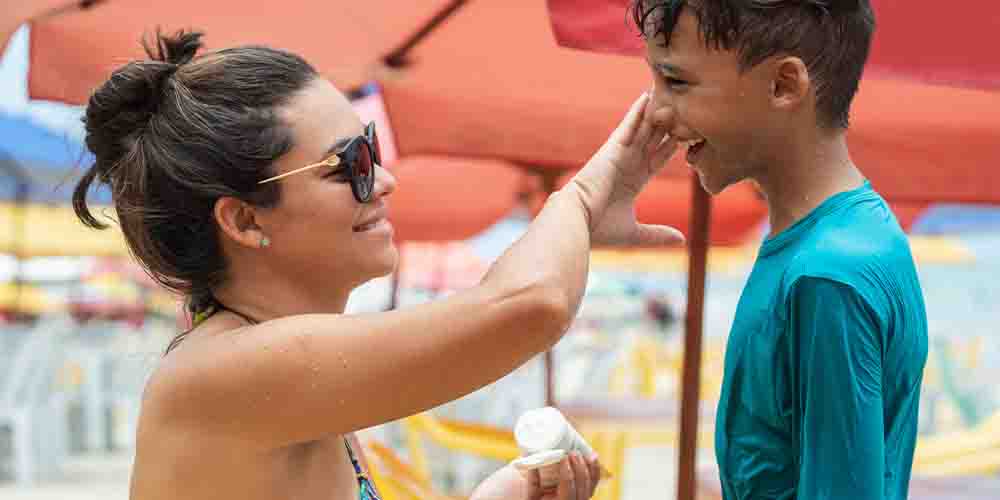 Sunny days are here again—and so are high UV indexes. Proper sun protection is a must, but it's easy to get overwhelmed by all the available options. So, here's everything you need to know to choose the right sunscreen for your family.
Chemical vs. Physical Sunscreen
The first thing to consider is whether you want to use a chemical or physical sunscreen, or a mix of both, says Sandy Skotnicki, a dermatologist and the medical director of the Bay Centre for Dermatology in Toronto.
Physical blocks are made with zinc or titanium, while chemical sunscreens are made with UV filters, like avobenzone and oxybenzone. The best protection comes from a formula that combines the two, but many people don't love putting chemical sunscreen filters on their skin—plus in April 2019, the U.S. Food and Drug Administration released a warning that chemical sunscreens need more research to prove their safety.
"What I do for my family and what I tell my patients is most of the year we're not using chemical sunscreens every day," says Skotnicki. "But when you're getting intense sun exposure, like a day at the beach, I'm going to use the best that science has to offer, which is both physical and chemical mixed together."
Choose the Right Format
Sunscreen now comes in several forms, including sprays, sticks, powders and creams. Each format has its advantages, and Skotnicki says to just choose the one you'll actually use. The average adult needs about a shot glass full of sunscreen for their body and another two teaspoons to protect the face and neck. The amount of sunscreen you need to apply means stick and powder formulations may be better suited for touch-ups and smaller body parts, like lips or the tips of the ears. If you're using a spray, don't rub it in—that actually disturbs the formula, Skotnicki says. "Spray until it glistens and then you pat."
Best Sunscreen Brands
Skotnicki recommends companies that study their sunscreens for stability (i.e., how quickly they break down in the sun), such as La Roche-Posay, Bioderma, Vichy, Ombrelle and Neutrogena.
Get more with CAA
Earn 5% in CAA Dollars® when you buy sunscreen from well.ca and Sephora. To shop online, visit caasco.com/earnmore.
Keep reading
Find out how to protect yourself from ticks, plus, which which Ontario park has great stargazing opportunities.
Image credit: iStock.com/Pollyana Ventura