Outdoor Activities to Enjoy this Winter
Get outside and soak in the snow, from snowshoeing to s'mores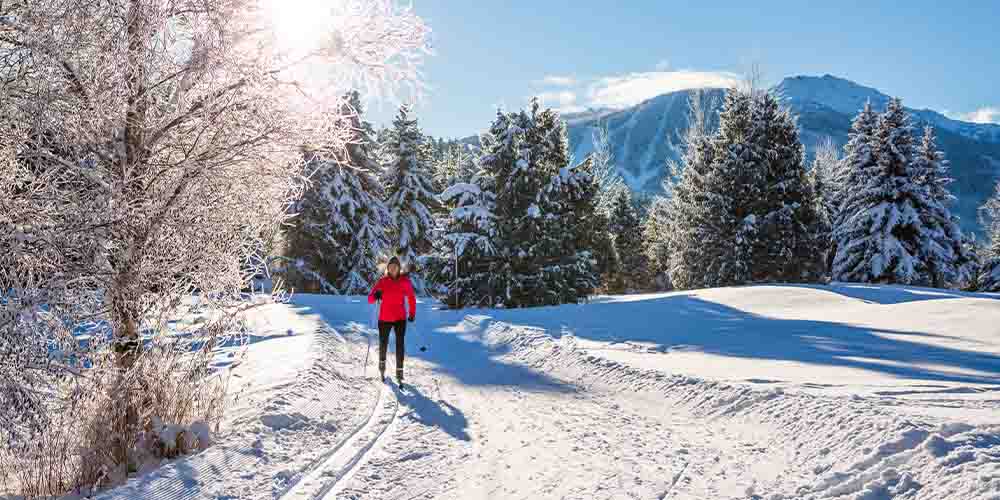 This winter, as pandemic-related restrictions continue, it might be a good time to embrace the Norwegian concept of friluftsliv or open-air living, which celebrates outdoor adventure regardless of the weather. The Norwegians also have a saying: There's no bad weather, only bad clothing. Here, we round up some of the best ways to enjoy the season outdoors.
Check out Ontario trails for Nordic skiing or a hike
For a tasty outdoor adventure, plan a winter picnic
Set up a heated patio to host small gatherings
Soak up some local art installations
Like Canada, Norway is known for its long, dark winters. Yet, Norway ranked fifth in the World Happiness Report this year, after Finland, Denmark, Switzerland and Iceland—all of which experience the cold. So as the temperature plummets and Canadians prepare for myriad forms of winter precipitation, here's how to bring some friluftsliv into your life—with the right clothing, of course.
Check out Ontario trails for Nordic skiing or a hike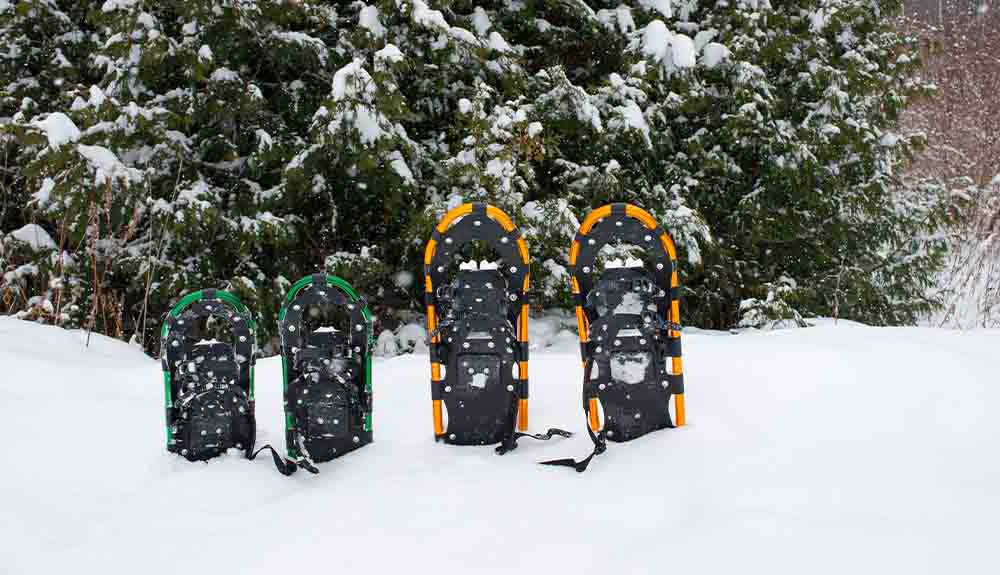 You don't have to spend money to embrace the outdoors—even a brisk walk on a blustery winter's day qualifies. But this might be the year to take up Nordic skiing or snowshoeing, whether on groomed trails or pristine untouched snow. You can easily find a nearby trail at Ontario Trails or Ontario Ski Trails. For the adventurous, strap on a headlamp and try snowshoeing at night under the stars. Expect gear to sell out fast this year, so shop early or look for rentals.
For a tasty outdoor adventure, plan a winter picnic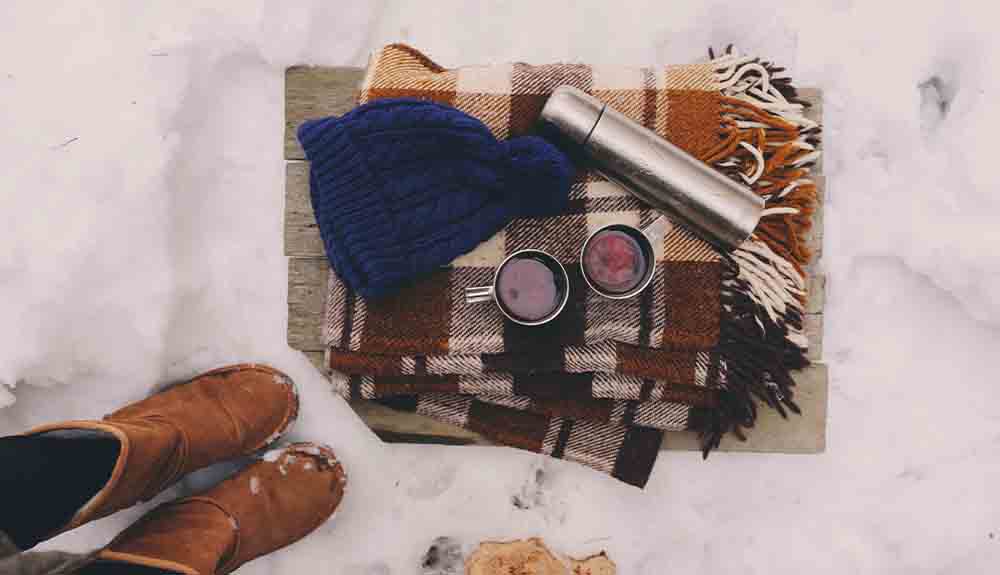 Picnicking isn't just for breezy summer days. Spend an afternoon hiking in one of Ontario's conservation areas—there are nearly 300 of them—or provincial parks. Bring along a woolen blanket for a winter picnic; a thermos of chili, soup or lentil stew will hit the spot. Or, end your hike at a restaurant, café or pub with a heated patio (or perhaps even a bonfire) where you can warm your hands with a mug of hot cocoa or mulled cider.
Set up a heated patio to host small gatherings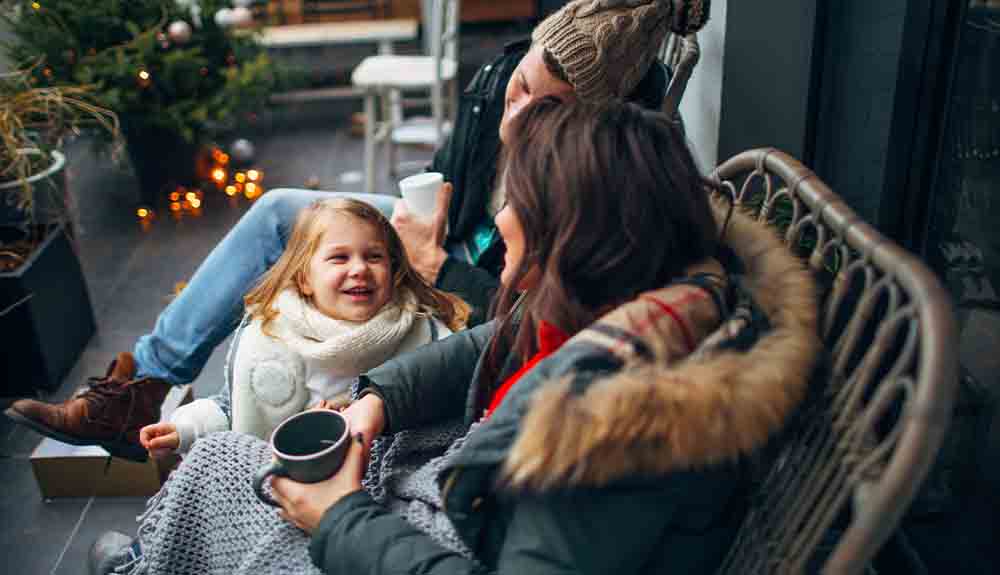 Those backyard gatherings with your social bubble don't have to end when the grass is covered with a blanket of snow. Set up your backyard for winter fun with patio string lights, cozy woolen blankets, hardy winter plants, weatherproof furniture and an outdoor gas firepit or fireplace, where your social bubble can roast marshmallows and visit from six feet away.
Soak up some local art installations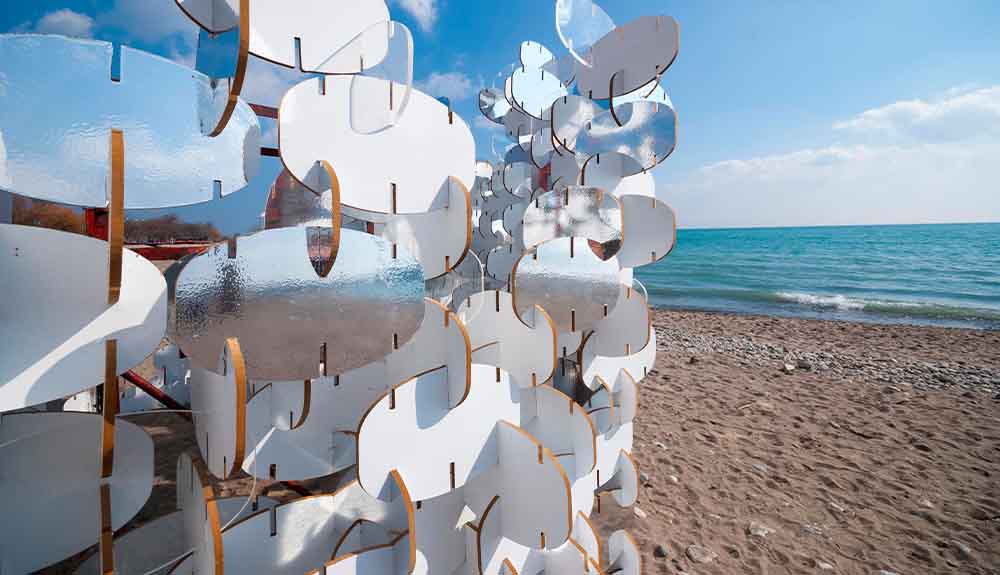 Embrace the outdoors with a good dose of some art and culture. Until December 5, BigArtTO is projecting more than 200 hours of public artworks onto local buildings and landmarks in all 25 of Toronto's wards. And in 2021, Winter Stations will once again feature whimsical winter art installations along Toronto's Woodbine Beach. But to truly embrace friluftsliv
For appropriate apparel to keep you warm during your outdoor pursuits, shop CAA's Rewards partners. Get covered at Altitude Sports from head to toe with boots, coats, hats, gloves, mittens, scarves and more from top brands when you order online through our eStore, where you can earn 4% in CAA Dollars®.
Image credit: iStock.com/VisualCommunications, iStock.com/Jun Zhang, iStock.com/Mkovalevskaya, iStock.com/AleksandarNakic, Steven Chadwick/Alamy Stock Photo