Five Things to Know Before Your First Trail Run
Embrace the outdoors on your run with these tips and accessories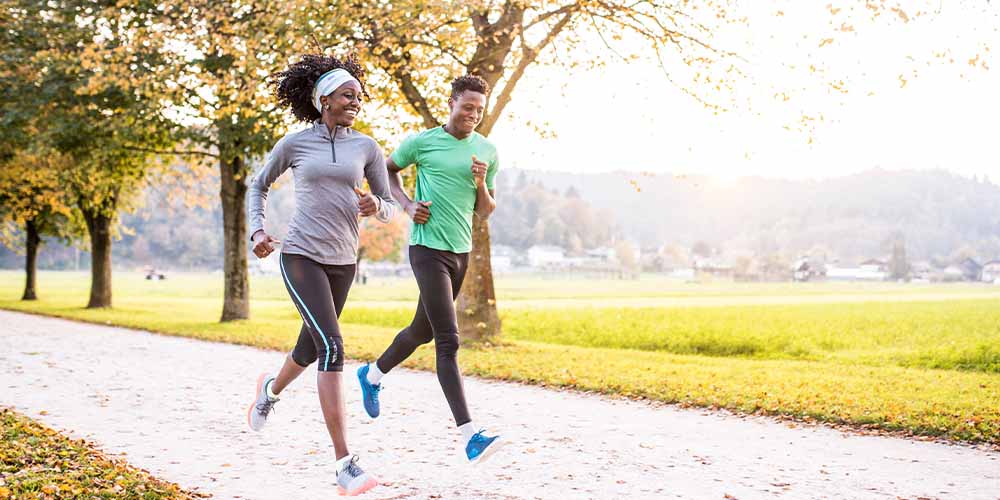 Thinking of taking up trail running?
Navigating the uneven terrain will test your balance and fitness skills if you're already a runner. Plus, running on dirt trails rather than concrete will ease tension on your joints.
Here are five tips to get you started.
Gear up
You'll need lightweight running shoes, breathable workout wear and a reusable water bottle. Avoid splurging on specialized gear until you're sure trail running is for you.
If you're ready to make the investment, SAIL offers a wide selection of trail running shoes, which provide better foot protection, traction and stability.
Avoid chafing by wearing breathable, moisture-wicking clothing. Columbia Sportswear has a variety of tops and jackets for all types of weather.
It's also a good idea to pack a headlamp to increase visibility if you're running when it's dark.
CAA Member offers: Earn up to five percent in CAA Dollars® at SAIL and earn 12 percent in CAA Dollars at Columbia Sportswear when shopping online through the CAA eStore.
Use the proper technique
Shorten your stride so you can easily hop and maneuver around any obstacles on uneven terrain.
Always scan the trail ahead of you to be aware of upcoming challenges in the road.
And give yourself plenty of time. Running on a trail takes longer than travelling the same distance on a paved road or sidewalk.
Stay hydrated
It's important to keep water handy. But you'll need your arms free to keep your balance while running on different surfaces.
Try a hydration belt from Decathlon to stow your water bottle while on the move. You can easily store your keys, snacks and an emergency first-aid kit in there, too.
CAA Member offer: Earn 10 percent in CAA Dollars when shopping at Decathlon online through the CAA eStore.
Find a trail
There is no right or wrong route. Start with beginner-friendly trails close to you or check your municipality's website to find ones that are nearby.
If you're looking to explore outside of your neighbourhood, try jogging along the Trans Canada Trail—the world's longest network of multi-use recreational trails.
There are also several apps to locate running and hiking trails wherever you happen to be, such as AllTrails and The Hiking Project, both available on iOS and Google Play.
Track your time
Timing your run is a good way to keep track of your progress and improvement.
Use your smartphone or GPS watch to time how long your run takes and aim to improve your speed each time.
You can also use it to find new routes or call for help if you get lost. The Source has a large selection of phones and fitness trackers to help track your activity.
CAA Member offer: Save 20 percent on all purchases in-store and online through the CAA eStore at The Source.
Whether you're a beginner or expert runner, trail running will test your endurance and stamina while embracing the fresh spring air.
Save more with CAA
CAA Members enjoy discounts and earn CAA Dollars when shopping in-store and online at the eStore. View the complete list of CAA Rewards partners.
Image credit: AzmanJaka/iStock