5 Winter Sports That Will Bring Life to the Season
Get ready—these fun outdoor activities are exclusive to winter weather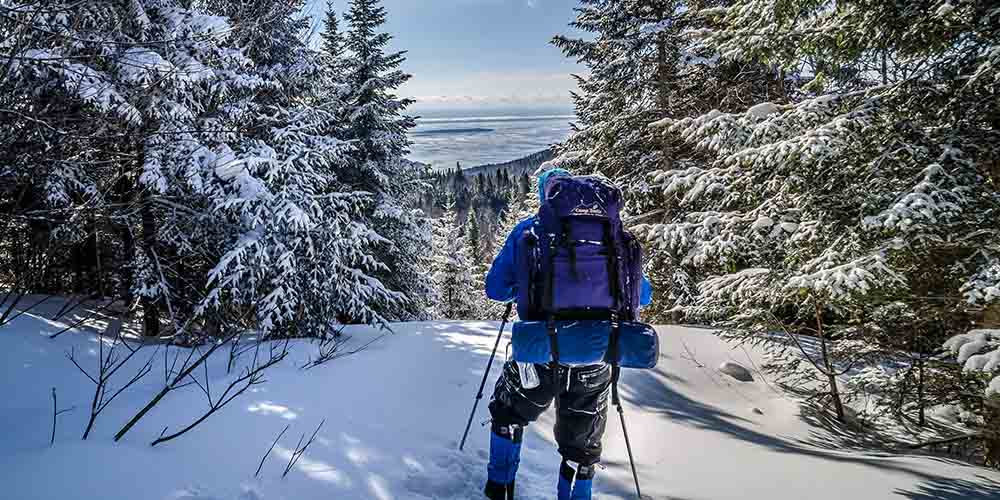 With snow and ice upon us, it's time to bundle up in warm clothes and get ready to experience everything this frosty weather has to offer. While skiing and snowboarding are always classic go-tos this time of year, here are five seasonal sports you may want to try for an exciting wintry experience in Canada.
1. Master large jumps with snowkiting
Snowkiting is an extreme winter sport where brave individuals use the power of a kite to glide over the ice or snow. Similar to kiteboarding on water, the sport relies on the wind to power the activity, except special footwear (similar to that worn when snowboarding or skiing) is necessary for the winter version.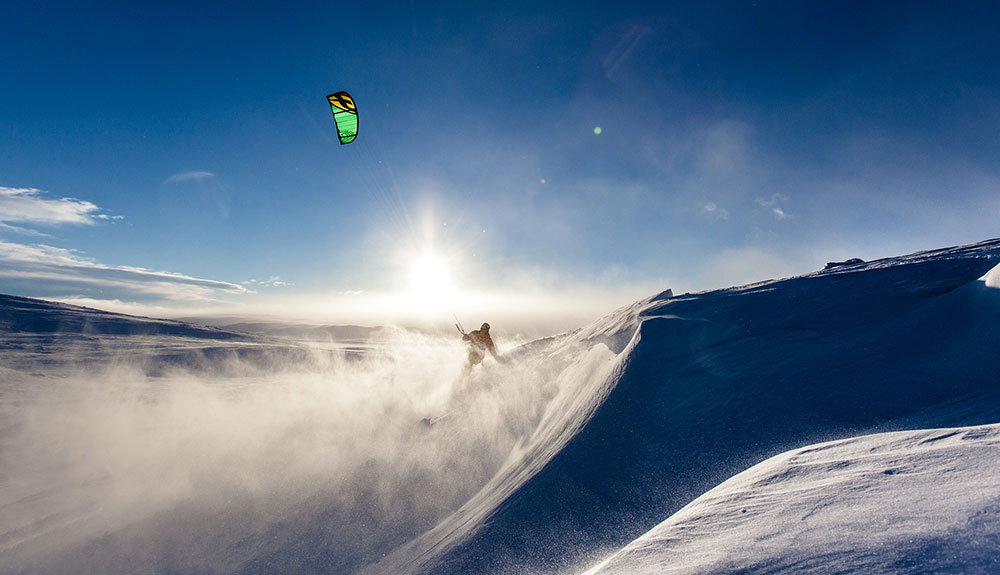 The draw of snowkiting is the jumps—and mastering them means learning how to use the kite properly. If you want to give it a try this winter, you can take lessons with a certified instructor at Toronto Kite Club in Ontario. With a snowkiting beginner boot camp, newbies can learn safety techniques and how to ride downwind, change direction, and land the kite from the experts.
2. Explore ice fields through heli-ice caving
Daring winter fans of all ages can plan a trip to British Columbia for the experience of a lifetime. This unique adventure from Headline Mountain Holidays takes you to the southernmost ice field—that is part of a large chain of ice caps in Western Canada including volcanic peaks.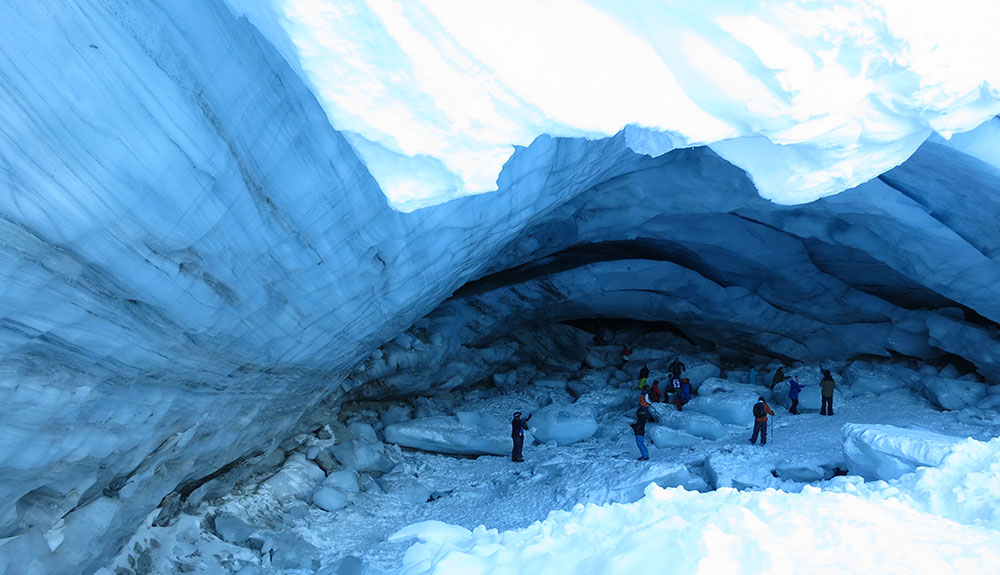 After your helicopter takes off from Whistler, you'll fly over the ice fields, check out natural ice sculptures and ice flows, and tour the caves. An experienced guide will lead you through and explain the history of the sport along the way.
3. Scale a frozen wall by ice climbing
If you've ever dreamed of climbing up 70 to 100 vertical feet of sheer ice, this sport is for you. To make that dream come true, consider a road trip to Muskoka, Ont., where LivOutside offers an introductory adventure package for beginners.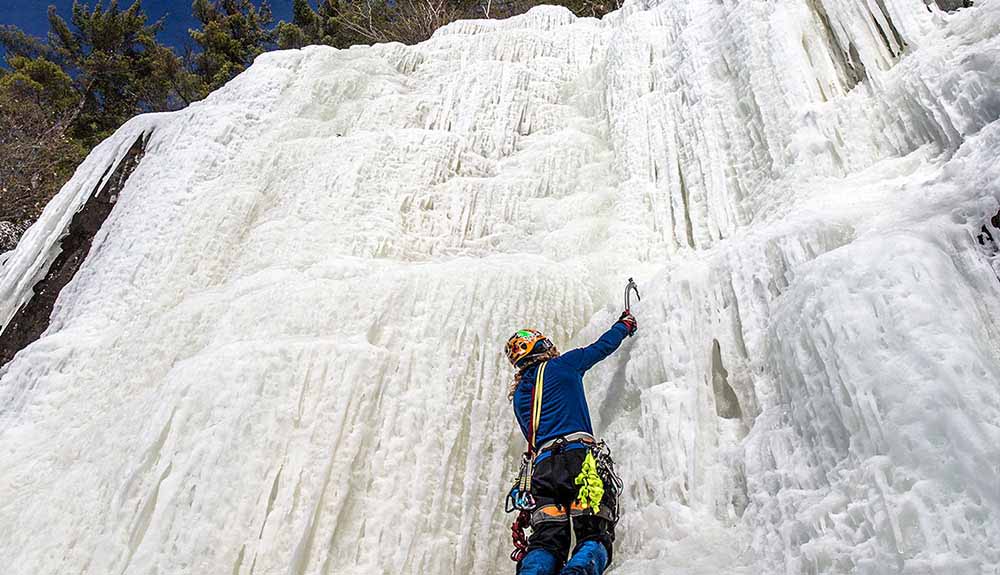 The area's ideal climate conditions means you can experience ice climbing the frozen water clinging to the granite cliffs with a great view of hardwood forests. It's a thrill to clamber up slabs of ice and rock—so it's little wonder this winter sport is on the rise in Canada.
4. Walk a winter wonderland while snowshoeing
Quebec is the province for snowshoeing due to the massive amounts of snow it receives. Traditional wooden snowshoes have been given a modern makeover with much lighter plastic and metal that can easily be adjusted for size. This sport is easy to learn, usually safe and inexpensive, making it a good seasonal option for the whole family.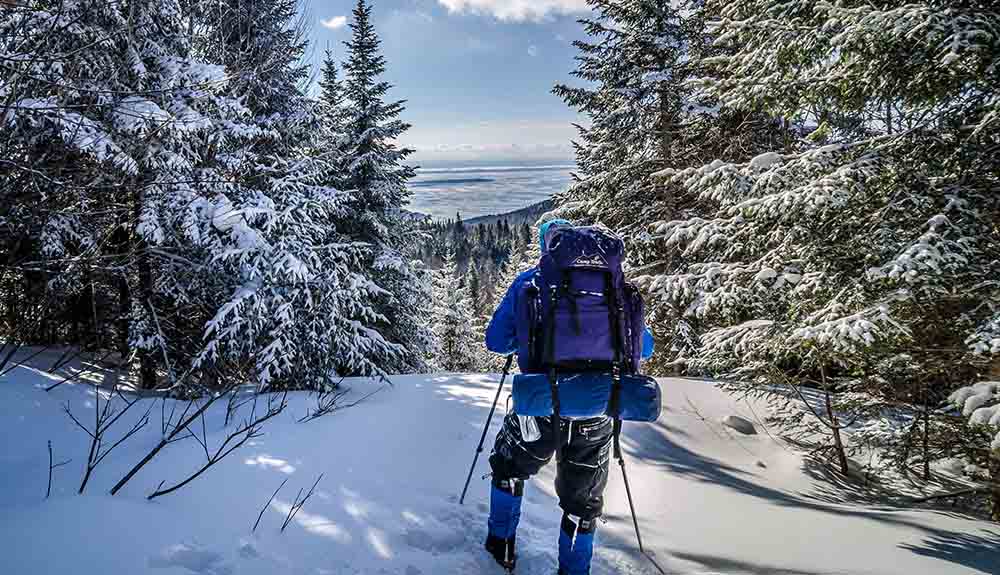 Quebec has many parks that are perfect for snowshoeing. For something completely unique, check out torchlit snowshoeing under the stars at Parc National Mont Mégantic, located at the first International Dark Sky Reserve. Here you'll step peacefully over the snow by the light of the moon, stars and torches.
5. Slide down the slopes snow tubing
For all snow bunnies who want to attempt rushing downhill a different way, snow tubing is perfect for that winter thrill. Also referred to as inner tubing, riders sit on top of a tube that looks like a massive donut because of its round shape with a hole in the middle.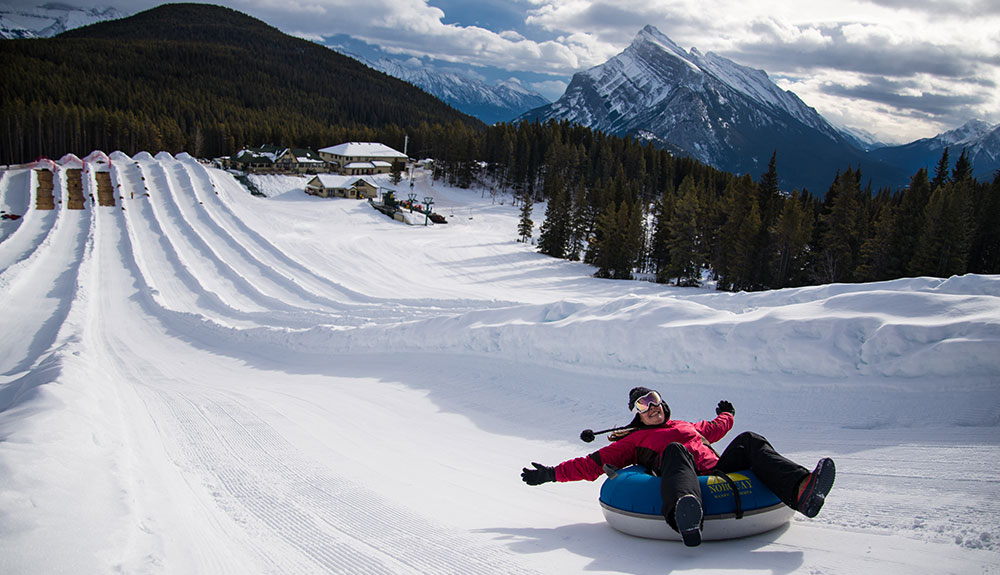 Norquay, in the Banff area, has a snow-tube park that will have you sliding down the snowy slopes in no time. They also have nighttime tubing hours, so you can feel the wind rushing against you in the dark . Family snow tubing is available, but kids must be at least 42 inches to ride.
What is your favourite winter sport? Feel free to let us know!
Looking to get the most out of your winter?
Layer up and check out a Local's Guide to Winter and The Beginner's Guide to Winter Camping.
If you need a winter refresher on your tires, we've got you covered with this guide.
Image credit: Visualhunt.com, Pexels, puremuskoka.com, Jean-Marie Grange Photography and David Jones