What You Need to Know About Sarain Fox
The trail-blazing Indigenous rights activist talks about sustainable travel and preserving culture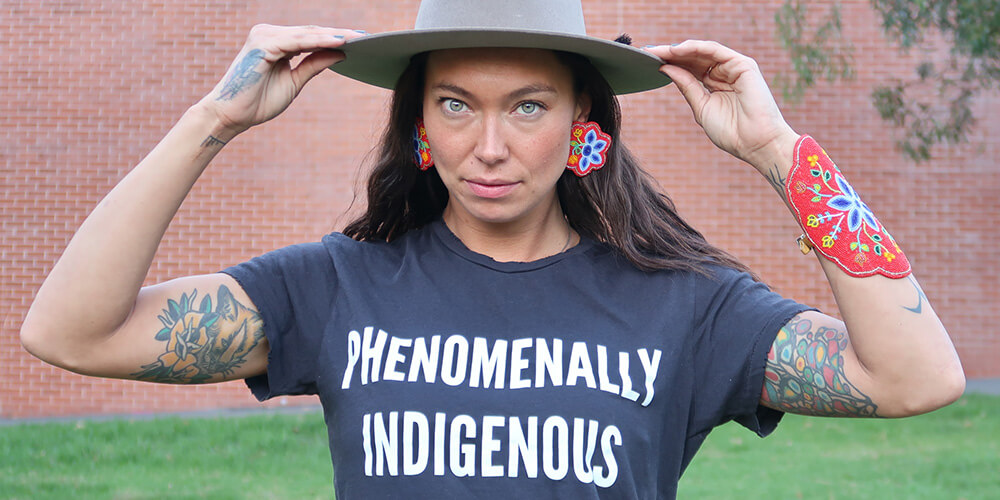 When 31-year old Sarain Fox isn't globe-trotting as a host for Viceland and the Aboriginal Peoples Television Network, she keeps busy as an actor, dancer, stylist and storyteller. Born in Batchawana First Nation (east of Sault Ste. Marie, Ont.), the Anishinaabekwe activist is one of Canada's most prominent young Indigenous voices, blazing a trail for the social media-savvy generation. In honour of National Indigenous Peoples Day on June 21, we caught up with Fox to talk about some of her latest projects.
CAA: You recently visited Australia on a grant from the TreadRight Foundation, a non-profit devoted to sustainable travel. How did you connect with them?
SF: I'm a brand ambassador with the Manitobah Mukluks Storyboot School, run out of the Bata Shoe Museum. The TreadRight Foundation funds a series of beaded-moccasin-making workshops for Indigenous youth, and they have a new partnership with the KARI Foundation in Australia, which works to connect Aboriginal children with their culture. Many don't have the chance, especially in urban centres and in foster care.
CAA: What was it like meeting with Indigenous Australian youth?
SF: I met an incredible group of young men who performed a dance ceremony welcoming me to their country. I sang some of my traditional songs, they sang me some of theirs, and I learned about dot painting. I was struck by how many thousands of miles apart we are, and yet how much is similar in our stories. We're following almost the exact same timeline—we had the Sixties Scoop, while they had the Stolen Generations. Now, we're both interested in amplifying the voices of our people and lifting everyone up.
CAA: How can travellers interact with local Indigenous communities in a respectful way?
SF: As long as you operate with respect and kindness, you shouldn't be afraid to ask questions. Your curiosity allows you to connect with people. And do your homework, trust local experts. Because we're so into our phones, we think we can do everything on our own. But you have to make sure you're meeting the right people and interacting in ways that benefit local communities.
Keep reading
Making vacation plans? Get helpful tips for sustainable travel before you start planning.
Image: Courtesy of TreadRight Foundation