Brewing Up Support
Inclusion Coffeehouse is in the business of coffee, muffins and supporting individuals with intellectual disabilities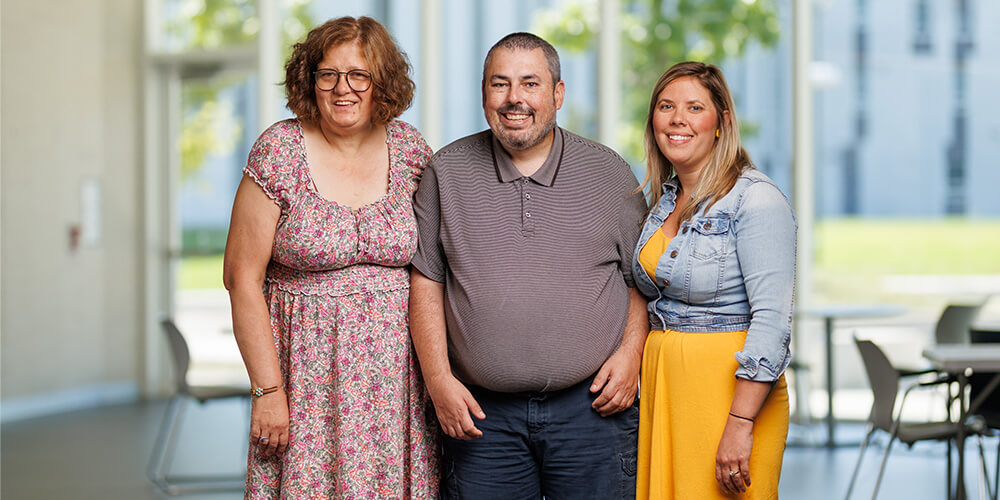 It's uncommon to find a non-profit organization that's been thriving for more than 45 years, let alone one that innovates continually to better support the community it serves. But L'Arche Hamilton does exactly that, providing essential programs, housing and other supports in the Hamilton area to individuals with intellectual disabilities.

Founded in 1978, the non-profit organization runs five houses where core members and assistants live together, as well as a popular day program and an art studio. And in December 2021, it added a new, and tasty, element to its community-minded roster—Inclusion Coffeehouse.


Creating community in a café
Inclusion's mandate is neatly summed up on the handwritten chalkboard sign prominently displayed in the volunteer-run café: "We are people with and without intellectual disabilities creating a community coffeehouse where we can all gather and learn about each other while enjoying some delicious treats."

The coffee venue is also a place "where people with disabilities can use their gifts, whether that's gifts of welcome or gifts of friendship," says Paige McIsaac, a community relations coordinator and Inclusion Coffeehouse's coordinator. "It's a space where people can feel like they're welcome." Not only does it give its volunteers with intellectual disabilities a place to create lasting connections and relationships, the café also provides them with opportunities to learn new skills and gain work experience tailored to their individual interests.

"We want it to be a good fit," McIsaac points out. "Maybe they're really interested in learning more about how to bake or they're really interested in connecting one-on-one with people in the community. Then we do training together, and people can try it out and see if it's a good fit based on where their gifts are and where their interest lies."
Part of the neighbourhood
Housed in Bernie Morelli Recreation Centre—a bustling community hub with a skating loop, pool and gym—Inclusion hosts music and art workshops and welcomes everyone from young families to seniors. It's also just a short walk from other L'Arche community initiatives.

The café is currently open for business on Tuesdays and Wednesdays, from 10 a.m. to 1 p.m., but McIsaac hopes to expand its hours, not only to welcome new volunteers on its waiting list, but also to introduce Inclusion to folks who aren't able to drop by during the week. "We really want our neighbourhood to gather," McIsaac says. "It's just a really fun community."
Do you know of a Good Place?
We want to celebrate community organizations that strive to make life better for all. Send nominations to drivenbygood@caasco.ca to share their stories.