What You Should Know About Canadian Innovation
Ingenious co-author Tom Jenkins talks about the book celebrating Canadian entrepreneurship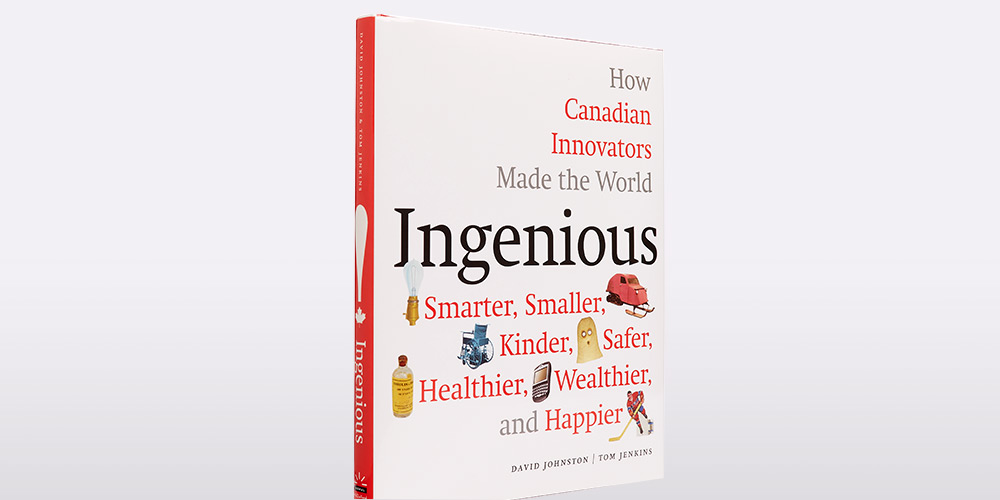 Ask anyone to name three Canadian inventions and you may get answers like: 1) the BlackBerry, 2) the Canadarm and 3) poutine!
Now add to that list the light bulb, the electric radio, the electric range and peanut butter. These are just a few of the 300 innovations listed in the fascinating new book Ingenious! How Canadian Innovators Made the World Smarter, Smaller, Kinder, Safer, Healthier, Wealthier, and Happier. Think of it as Trivial Pursuit in a handbook—fun, inspiring and just a little educational.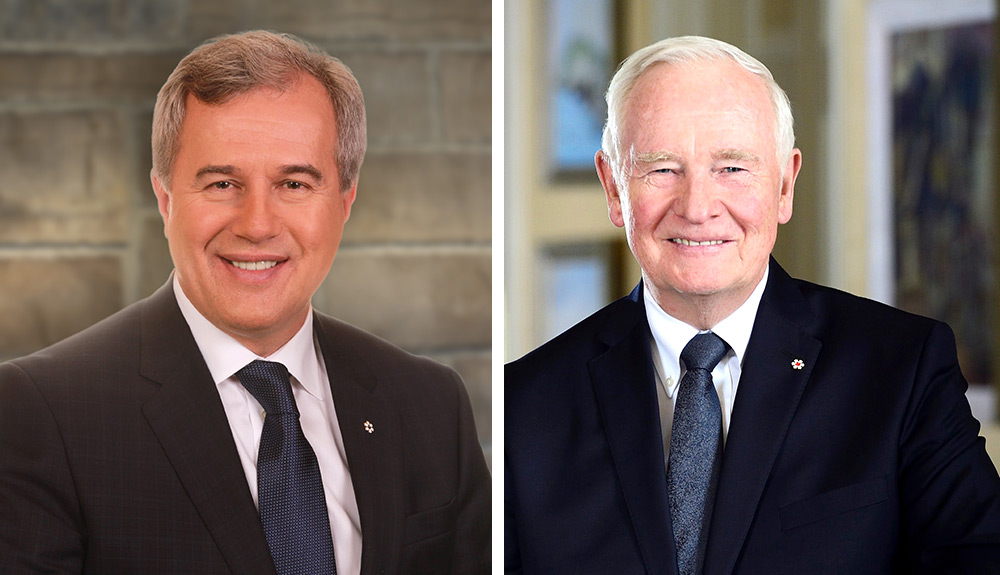 The book was written by former governor general David Johnston (right) along with Tom Jenkins (left), chancellor of the University of Waterloo and chair of the National Research Council. For some insight into the inspiration for Ingenious, we chatted with co-author Jenkins.
CAA: How did the idea of writing this book come about?
TJ:The governor general and I have been friends for more than 20 years. We first met when he was the University of Waterloo president and I was [leading] one of the tech startups. Three years ago we co-chaired a committee to create the Governor General's Award for Innovation. The governor general and I have written many books separately. We wanted to do this one to highlight—to young Canadians in particular—that they should believe they can do things on a global scale because Canada has such a great record of doing it in the past. We are hoping that a 12-year-old girl from Saskatoon who has a good idea believes that she can change the world.
CAA: Did a list of Canadian innovations already exist?
TJ:We got together with a group of people at Rideau Hall...and in our first minute we discovered—being oh so Canadian—when we asked for the list of Canadian innovations, everyone in the room looked at each other and said "We've never created one." What we thought would take us 90 days took us two years because we had to create the first-ever database of Canadian innovations. We pulled together [records from] more than 50 volunteer organizations from across Canada and started compiling them. We also launched an online database at innovation.ca.
CAA: In the book you say to think innovation before invention. What's the difference?
TJ: An invention is the creation of something new. But innovation is having the impact on society. This is where you actually change something. You could, for example, come up with an idea—an invention. But if it stays inside your head, or you have it written down and it stays inside your desk, then it doesn't have a benefit for society. But instead, if you take that invention and turn it into an innovation, that means you've taken it out of your desk and applied in the real world. Of course, you need good inventions to drive innovation, but innovation is much harder. It involves going to a customer; it involves going to someone in society and actually making their life better.
CAA: If someone has an idea for an innovation, what should they do?
TJ: Throughout the book we've sprinkled [10] lists of the top 10 things you need to know...to create a business plan...or market your invention.
Learn more about the dump truck, egg carton and more—all popular Canadian inventions picked by Tom Jenkins—in the Winter 2017 issue of CAA Magazine.