Unique Historical Places to Stop on an Ontario Road Trip
Be sure to visit these spots on your next drive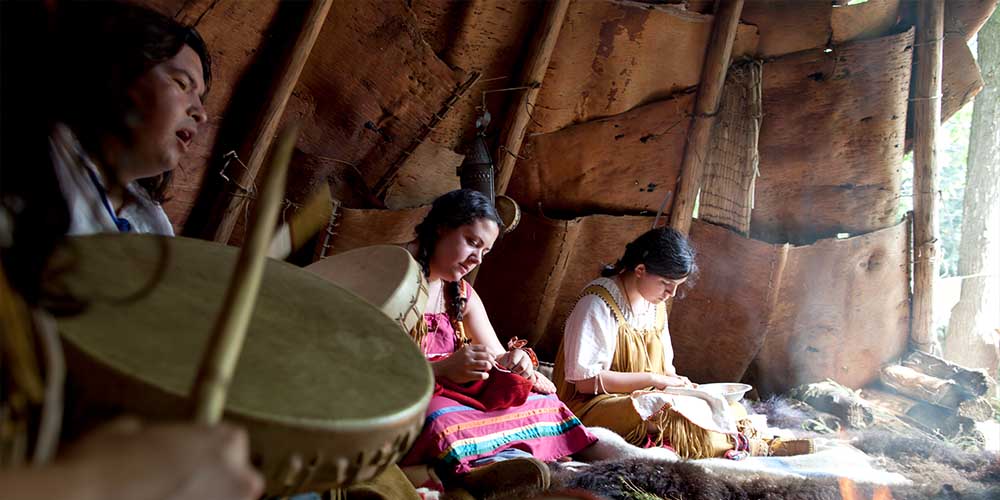 There are so many iconic historic landmarks to see across the province, from Parliament Hill to Fort George, but you'll find even more opportunities to explore off the beaten path.
Here are five historic gems in Ontario to check out on your next adventure.
Spadina Museum, Toronto
Its neighbour Casa Loma gets all the hype, but the real experience is next door.
Originally the home of an affluent Toronto family, this restored historic manor shows a range of architectural styles, beautiful artifacts and structures, including a gardener's cottage and greenhouse.
This impressive property is often referred to as Toronto's Downton Abbey. Catch a free guided tour to make sure you get the full experience.
Morland Place, Owen Sound
On the way to Sauble Beach in Grey County, take in this architectural marvel and its hidden gardens.
The main Georgian-style residence was built in 1919, then expanded in the 1980s.
You can tour the home, which is filled with antique furniture, books and objets d'art, then venture outside to admire the wild European-style gardens, stone statues and hedgerow labyrinth.
Open from May to October, it's a self-guided experience with donations accepted.
Brockville Tunnel Railway, Brockville
Built between 1854 and 1860, this elusive spot predates the Canadian Pacific Railway, making it Canada's first and oldest railway tunnel.
Walk half a kilometre beneath Brockville's downtown while a series of lights fade and glow to highlight various architectural features.
With benches to rest on and informative panels explaining the area's history and geology, it's a free year-round experience worth exploring.
Royal Botanical Gardens, Burlington
A designated National Historic Site and nature sanctuary with over 2,400 acres of gardens, guided tours, courses and seasonal events, this beautiful destination is the perfect place to spend a day any time of year.
In the winter, go skating at Cootes Paradise or enjoy a festive light show.
Fort William Historical Park, Thunder Bay
Experience what life was like in 1816 at one of the largest living-history sites in North America.
Wander through a recreation of the fur-trading post, including over 40 buildings, such as the artisans' area, farm and Anishinabe encampment.
With hands-on activities, from paddling a voyageur canoe to eating freshly baked bread, whether you opt for a tour or explore on your own, there's lots to see and do.
Discover all the historical charm Ontario has to offer this season.
Plan your trip
Before you hit the road, connect with a CAA Travel Consultant for expert travel advice and helpful tips. Enjoy Member-exclusive savings and earn CAA Dollars® on dining, shopping, car rentals and hotel stays along the way. Visit CAA Rewards® for a complete list of partners.
Image credit: Destination Ontario