Orlando's Outskirts: Adventures Beyond the City
A hot air balloon ride, wetland gator sightings and swimming in the surrounding springs
Orlando can be a whirlwind of colour, magic and community. As soon as you step off the plane, everything vies for your attention—and it's all fun. If you're tackling the area, you'll need a vehicle: with wheels come exciting possibilities in between the amusement parks, mini golf and Madame Tussaud's Wax Museum.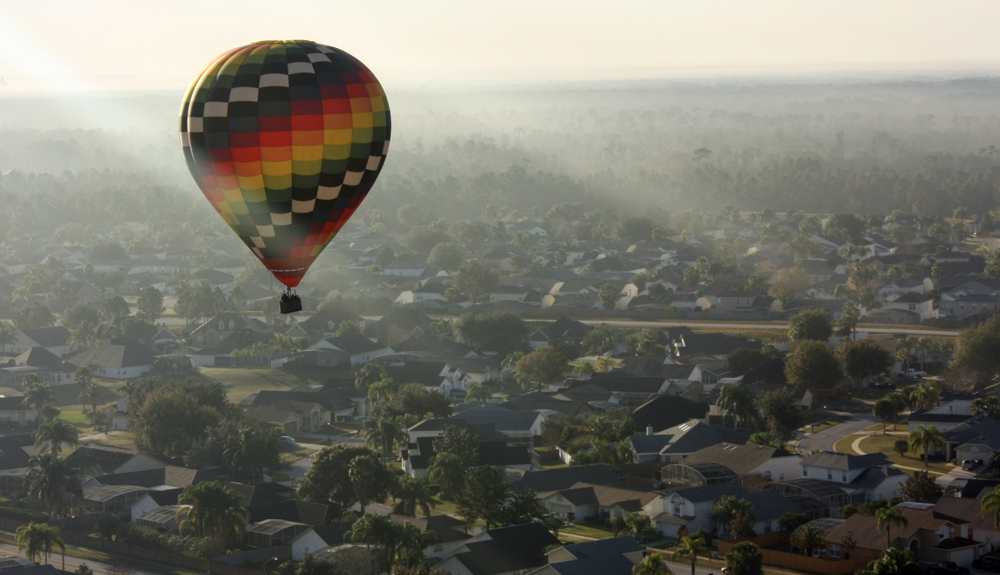 Take a Hot Air Balloon Ride
You're in Orlando; you may as well go big. There are a few hot air balloon services in the area, but Orlando Balloon Rides (out of Davenport) is the largest air balloon operator in the U.S. Their sunrise flight starts with the unloading of the giant baskets from the trailers and the inflation of the balloons, right up to packing up the deflated balloon canvas. What many may perceive as a terrifying experience—high above the ground, at the mercy of the winds, essentially held up by a lot of hot air—is actually incredibly beautiful and serene. It is so quiet as you drift along, your pilot expertly navigating the air currents and pointing out landmarks. The area is incredibly flat and everywhere you look is another lake. Every trip is different but you'll likely see tiny theme parks in the distance, and may even float above Celebration, the suburb town built by Disney more than 20 years ago (very Truman Show-esque). After your hour flight, you'll land, pack up the balloon and toast a glass of champagne to a successful journey. It's all worth the early rise.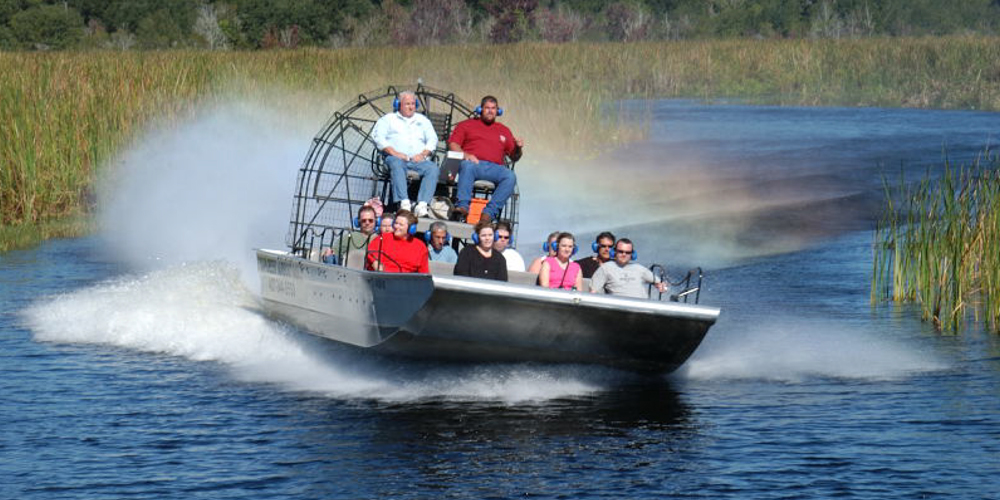 Get Yourself to the Wetlands
What would a trip to Florida be without some gator sightings and swamp time? Make your way to Boggy Creek Airboat Rides in Kissimmee, the closest airboat tour outside of Orlando. Sit down, hold on and get your noise-cancelling headsets ready; the best part is when the boat really gets going, slicing through the weeds and zipping past water lilies as crickets hang on for the ride. If you're lucky you'll get captain Chad, a local from the area who has been navigating these waters for more than 20 years. "I haven't lost anyone yet," he jokes (we hope). He slows down or stops to point out turtles and birds and baby gators and then revs up to get going again. The departures are frequent, and tours range from 30 minutes to a full 60. If you don't get to see an alligator on your ride, do not fret: every session ends with a gator show. And apparently, a visit at night is the best for sightings, since that is when they feed.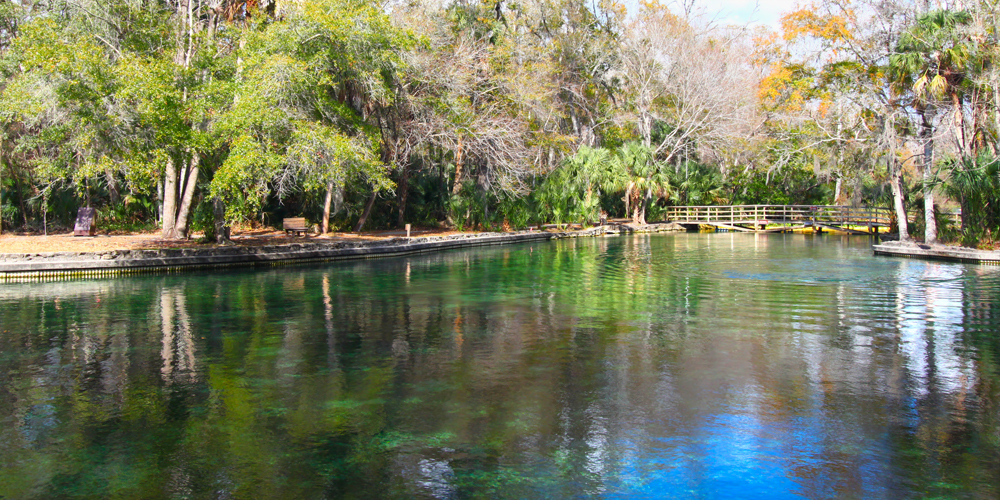 Spend a Morning at a Spring
Another oh-so-Florida escape: state parks and refreshing springs. There are a few in the surrounding area, but Wekiwa Springs State Park in Apopka is certainly a find. The underground spring forms a freshwater pool, with surrounding green space to lounge on between plunges. The spring extends into a small river where you can rent kayaks and canoes and glide under low-hanging palm trees deep into the Central Florida park. There are, of course, hiking paths and picnic spots, so pack enough supplies to spend the day. (There's also a small canteen by the pool, just in case.) Get there early before the park hits capacity, especially on summer weekends.
Driving to Orlando? Don't miss these great attractions along the way and sample some of these local delicacies.