Discover the History of Rail Transportation in Ontario
Experience the province's rail heyday with a visit to several preserved stations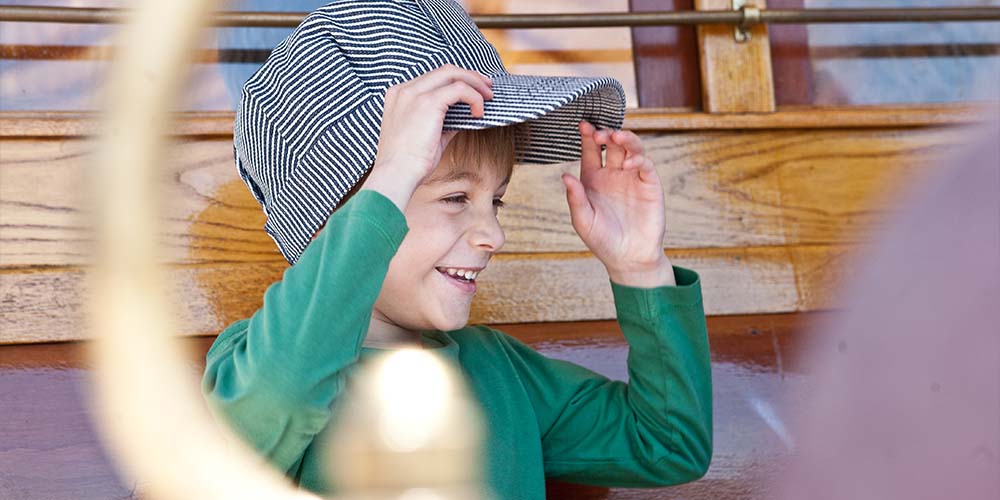 Back in the days before 400-series highways, rail was the vital link that connected Ontario and, indeed, the country.
Canada's first steam locomotive rolled down the track in 1836—travelling from La Prairie to Saint-Jean in Quebec—and railways began to connect communities, promoting commerce and spurring economic development.
Today, we can relive the heyday of rail by visiting heritage stations and exhibits across the province, many of which have been lovingly preserved.
Some of these businesses may be temporarily closed due to Covid-19 restrictions, or may have adjusted hours or require reservations. Before you head out, be sure to visit their websites or call for updated visitor information.
Grand Trunk Railway Station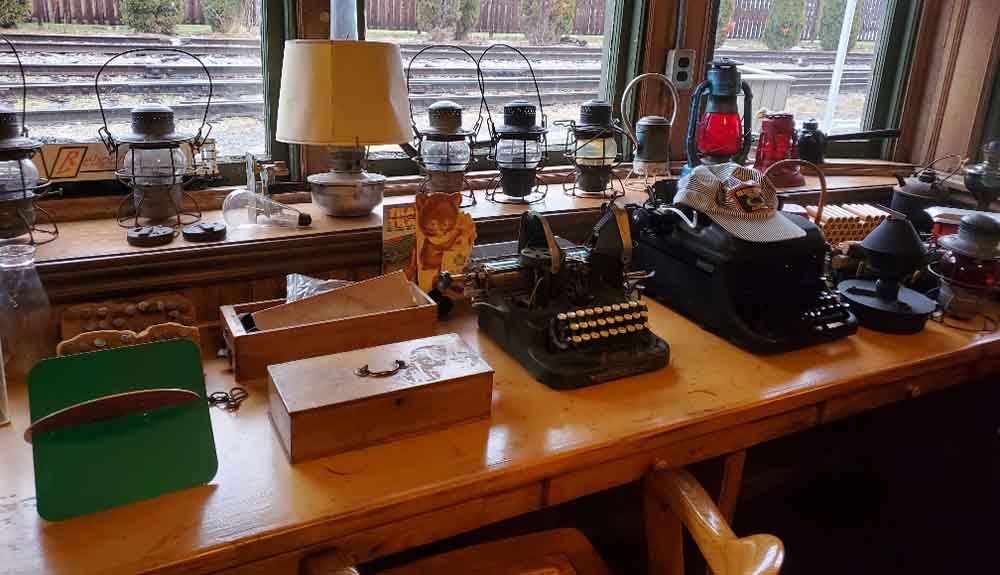 One example is the Grand Trunk Railway station in Caledonia, south of Hamilton. Built in 1908, the station sits on its original plot of trackside land and was in disrepair until volunteers restored and it reopened in 1997. Today, the building is home to the Caledonia Regional Chamber of Commerce and also serves as a year-round tourism information centre. There is also a display of rail artifacts and an operating "G" scale model train.
While the Caledonia station is closed during the pandemic, tourists are normally welcome to explore not only the display, but also the grounds, which feature a Grand Trunk caboose and a restored boardwalk and platform. Bring a picnic and enjoy it at the nearby Caledonia Kinsmen Park, situated on the banks of the majestic Grand River.
Elgin County Railway Museum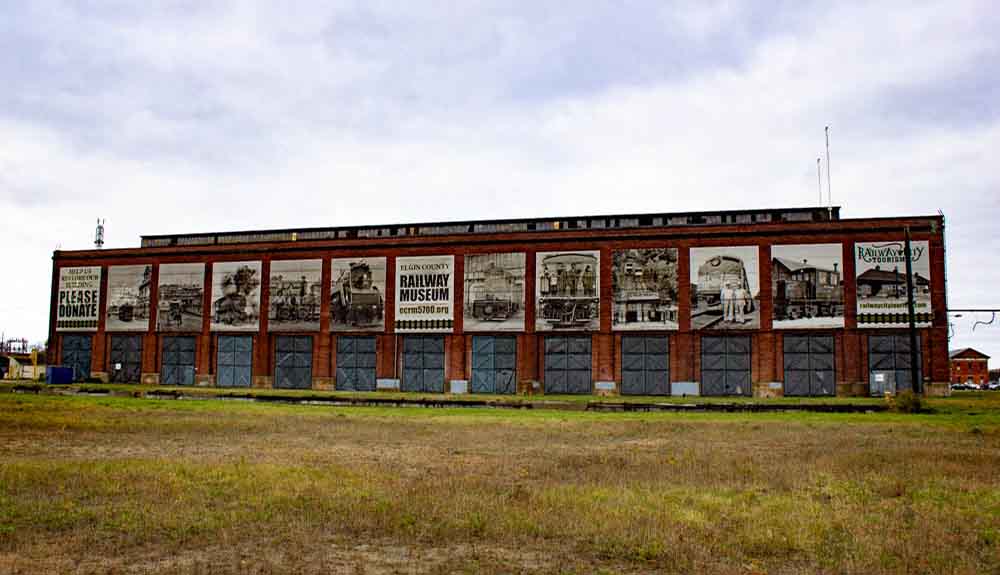 Located in the historic Michigan Central Railroad Repair Shops, the Elgin County Railway Museum (ECRM) in St. Thomas was built in 1913.
Train lovers of all ages will enjoy this collection of memorabilia dating back to 1856, when the railway first came to town. Various exhibits tell the story of rail's influence on the self-named "Railway City," which at one time had five railways running through it.
At the ECRM, visitors can climb aboard three locomotives: a 5700 Royal Hudson steam engine, a Grand Trunk Western caboose and a Canadian National baggage car. There's also an intricate model train layout, depicting life in St. Thomas when rail was king.
Halton County Radial Railway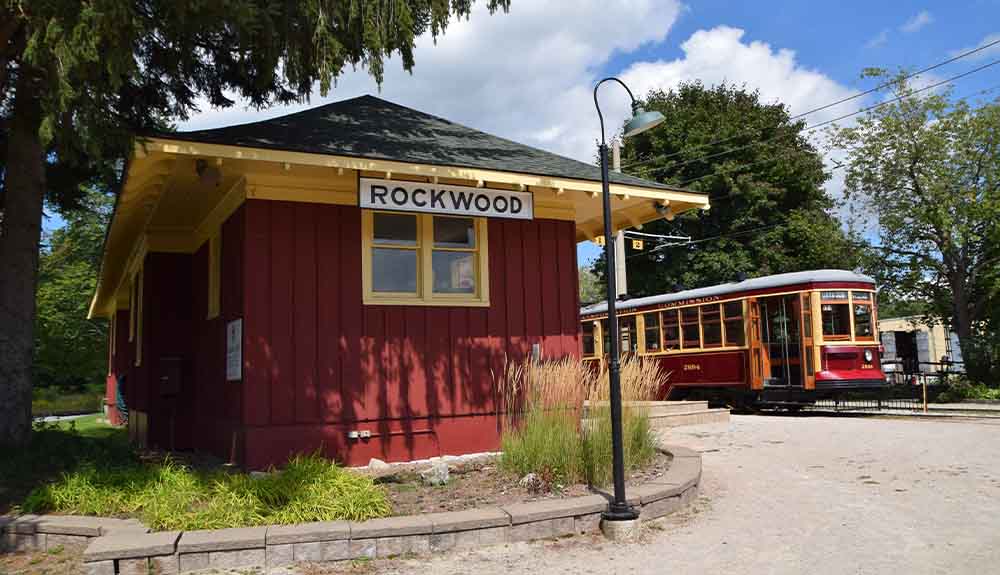 When we think of rail's early years, steam locomotives often come to mind. However, electric rail cars also played an important role.
The Halton County Radial Railway in Milton transports visitors back to the days of electric railcars. It's operated by the Ontario Electric Railway Historical Association, which was formed in 1954 to save a particular Toronto Transit Commission (TTC) streetcar from being scrapped.
Modern-day rail fans will be thrilled with unlimited vintage streetcar rides on two kilometres of track, plus access to related displays and the historic Rockwood Station. Built in 1912, this former Grand Trunk station was saved and relocated to Halton County Radial Railway grounds in the 1970s.
The collection includes a wide variety of rapid transit, interurban and suburban cars, locomotives and all kinds of related equipment. There's a lot to see and do, but you can always take a break at the onsite ice cream shop.
Looking for a heritage rail station closer to you? Try this list from Parks Canada.
Get More With CAA
If you need to rent a car to explore Canada's rail heritage, CAA Members receive discounted rates and benefits when they book with Enterprise, Alamo and National.
Once you're on the road, don't forget to download the CAA Mobile App, which lets you track your roadside assistance calls in real time, as well as access nearby deals with CAA's Rewards partners.
Image credit: Leanne Jenner, ECRM, Halton County Radial Railway