Great Perks to Know About Airport Lounges
Head to a lounge to make your airport experience downright relaxing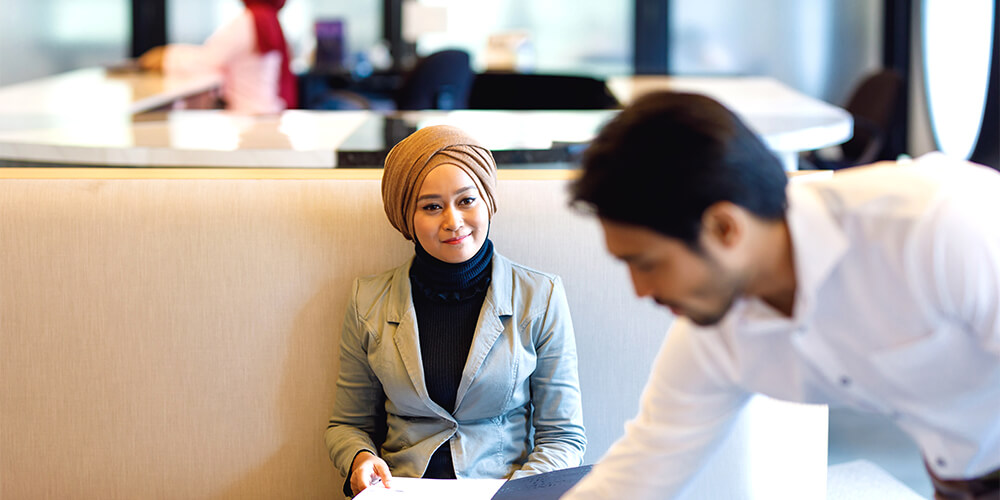 When you think "airport," do you imagine cushy chairs, free food and maybe a massage for shoulders that have been hefting suitcases? You should.
That's where the not-so-hidden secret of airport lounges comes in. Designed to help you relax, they're oases of calm amid constant announcements and the rush to the gate. Here are five perks you can find there.
1. Comfy lounge chairs and sofas you'll actually want to sit in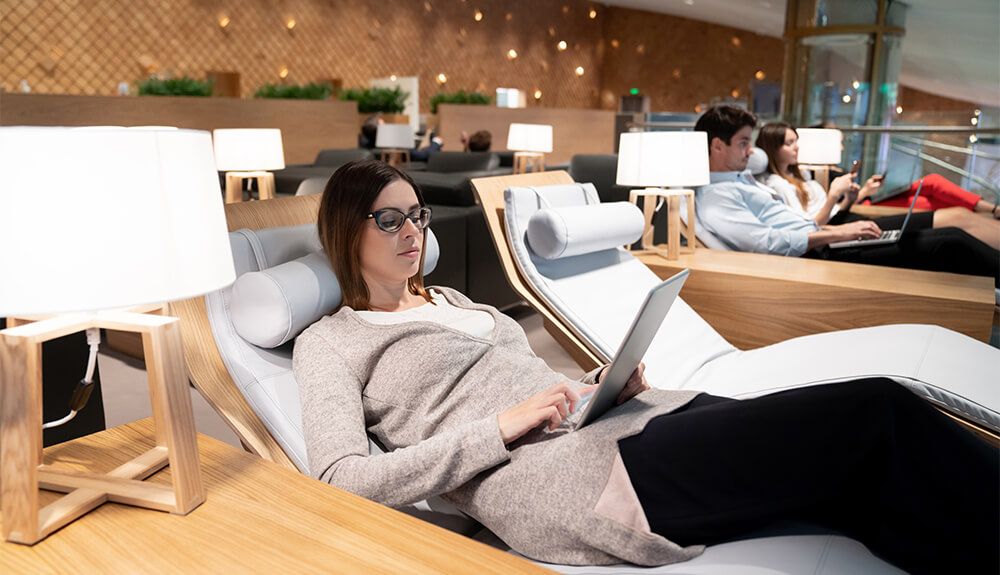 Plush lounge armchairs are a huge upgrade from the joined-at-the-base chairs that line terminals the world over. Some lounges have sofas or daybeds where you can stretch out; the Plaza Premium lounges at the Vancouver airport have quiet, dark nap rooms for a quick snooze.
2. Free food to eat on the spot or take on your flight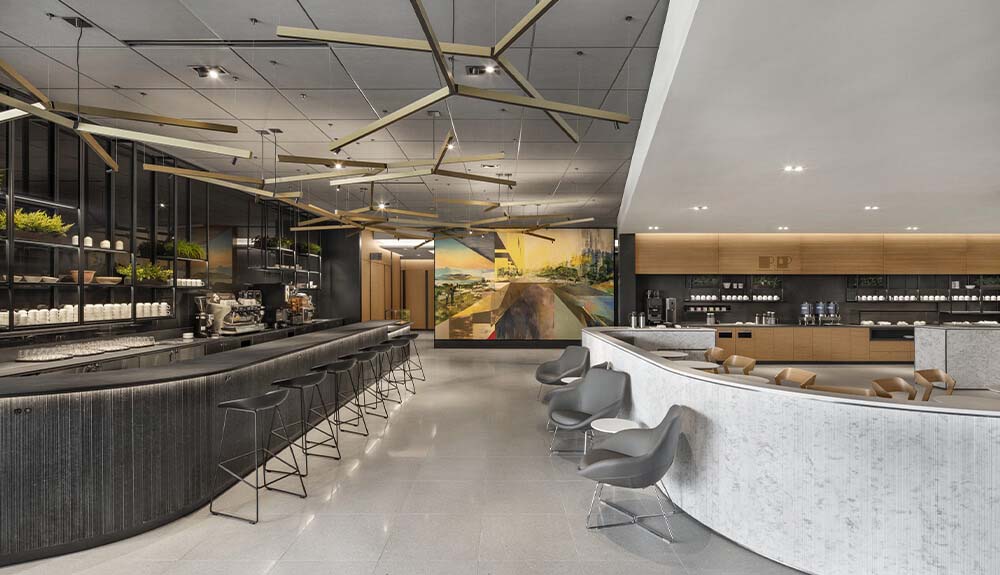 Almost every lounge has at least a buffet with a selection of free food that changes throughout the day, and some first-class lounges have full-service restaurants. The catch: you're generally supposed to eat everything in the lounge, instead of taking snacks for later.
The exception is the new Air Canada Café, which launched in September 2019 at Toronto's Pearson International Airport and is meant for business travellers on the go. Here, coolers lining the walls are stocked with sandwiches, cold-pressed juices, salads and desserts that are ready to grab during tight connections.
3. Drinks to kick off your vacation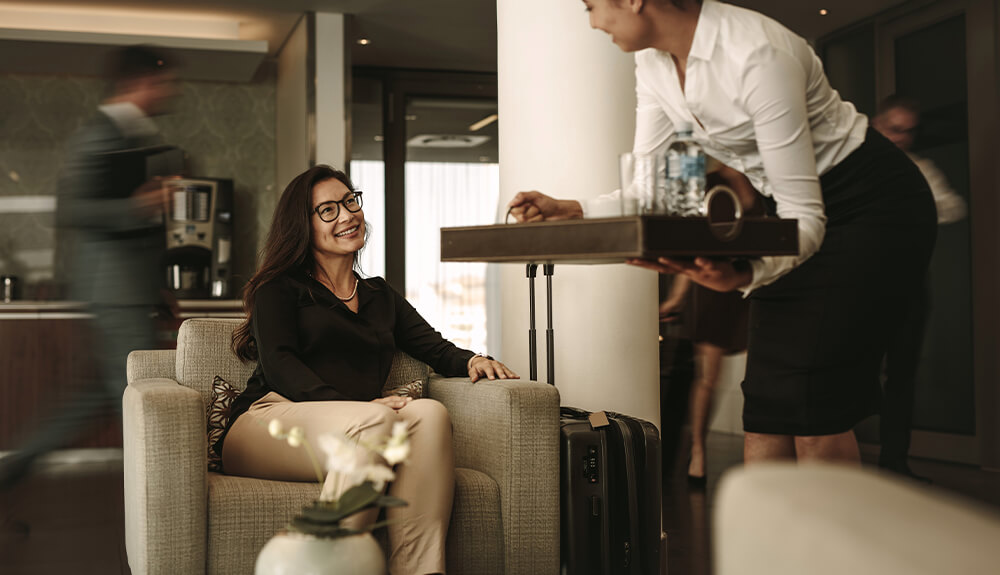 Most lounges have a bar where you can order cocktails or serve yourself beer and wine in the afternoon and evening. If you're lucky enough to be travelling in first class (or have the airline status to get into a first-class lounge), you might also find selections of top-shelf champagne, whisky or, at one of the Swiss lounges in Zurich, more than 100 grappas.
4. Business centres to stay connected while travelling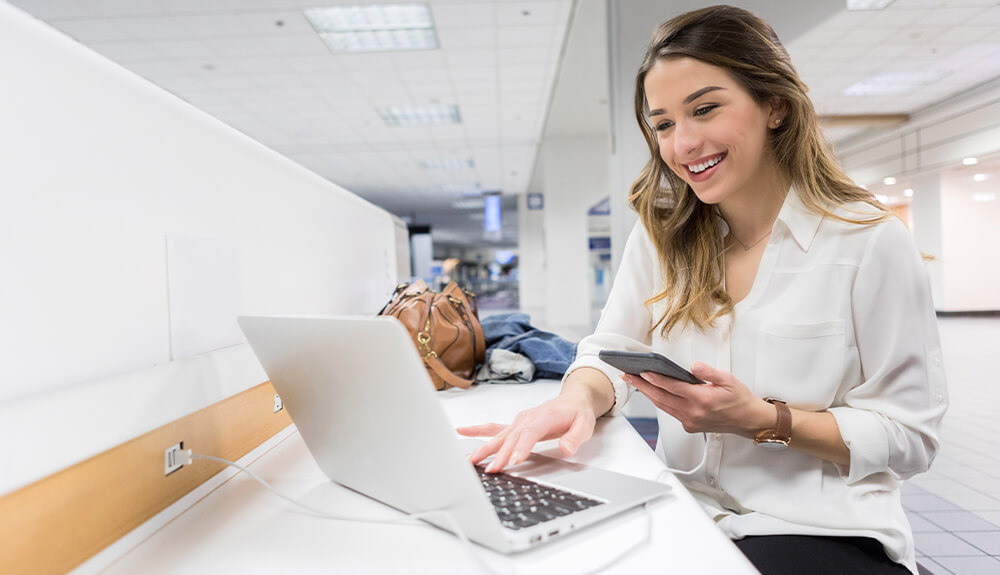 If you have a presentation to finish or a few last emails to send before you lose internet in the air, head for a lounge workstation; to take a call, book a meeting room, like the one at the Plaza Premium lounge in Vancouver's international terminal.
5. Complimentary spa services and amenities to indulge in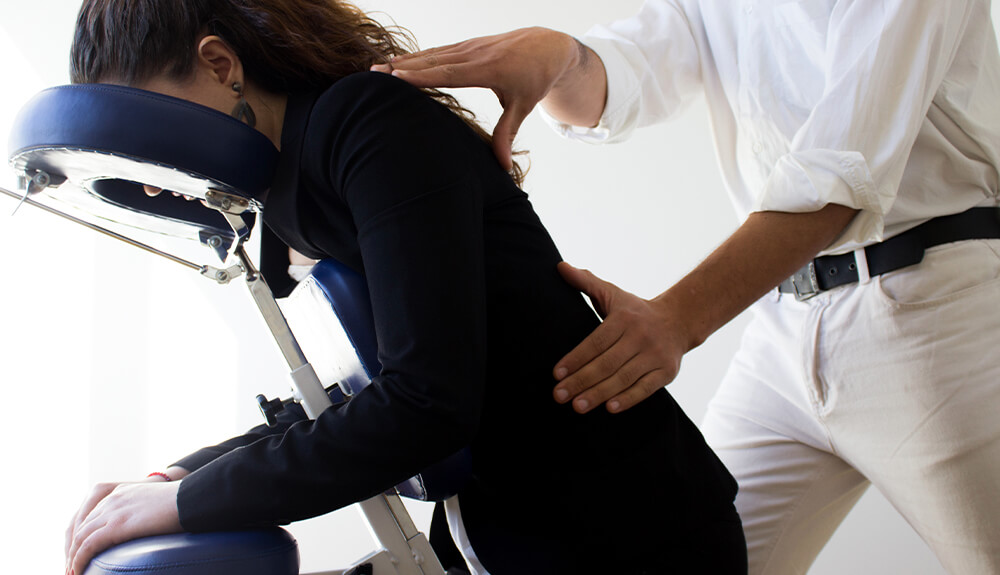 Refresh after a long-haul flight in a shower suite or, at the fanciest lounges, like Lufthansa's First Class Terminal in Frankfurt, a private day room with a bathtub. (Ask the attendant for a towel or robe.) At Air France's La Première lounge at Charles de Gaulle Airport in Paris, guests can even book a short massage to work out the last of the plane-seat kinks.
How to access airport lounges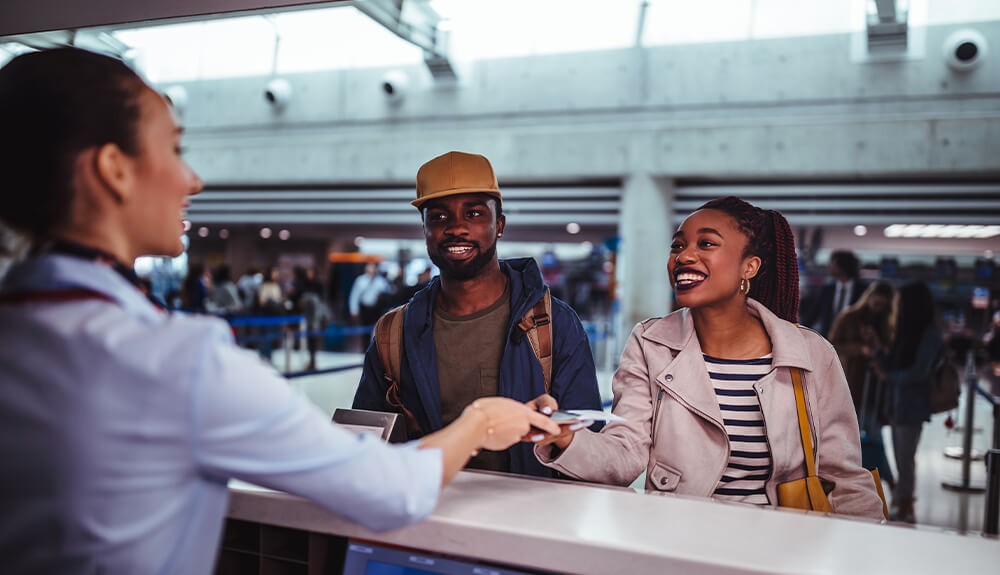 The most straightforward way to experience a lounge is to fly in business or first class. Many airlines also welcome frequent flyers at a certain status in their lounges.
If you're flying economy, you may be able to purchase a day pass to a lounge for around $50. Credit cards with annual fees sometimes offer a few complimentary lounge passes each year or membership to a lounge network through programs such as Priority Pass and Mastercard Airport Experiences.
In every lounge, you'll need to check in at the front desk by showing a boarding pass or a membership card to Priority Pass or LoungeKey. Once you're in, you can relax—and make your airport time memorable for all the right reasons.
Looking for a better way to travel?
Here are six of the most luxurious airlines and their awesome flights.
Plus, CAA Travel Planners can help you arrange the trip of your dreams—and help CAA Members get exclusive perks and discounts. Get inspired online or call 1-855-660-2295 to get started.
Image credit: iStock.com/Thurtell, iStock.com/andresr, courtesy of Air Canada, iStock.com/jacoblund, iStock.com/SDI Productions, iStock.com/Alice Gaudioso and iStock.com/wundervisuals