How to Find Pet-Friendly Accommodations
Expert travel tips to ensure you and your furry friend rest easy on the road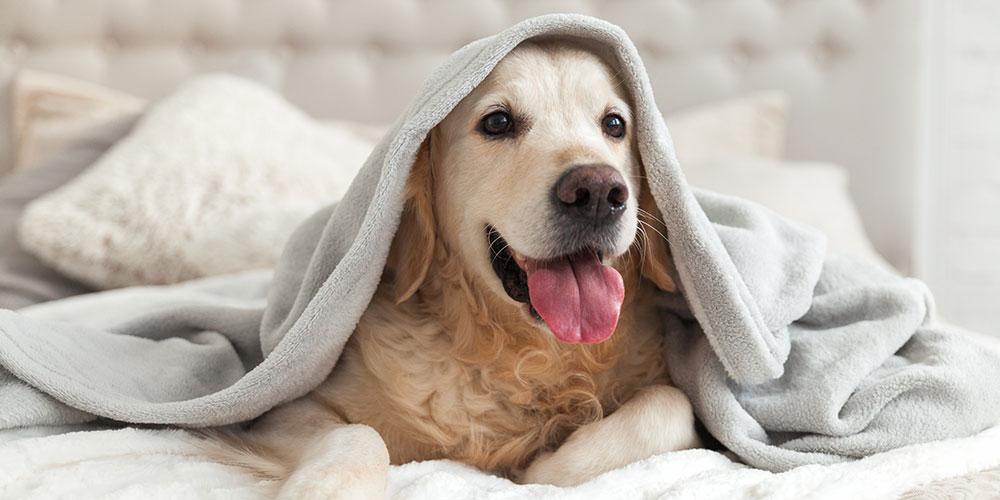 You wouldn't want a family member to feel uncomfortable during a vacation together. For pet owners who see dogs and cats as part of the family, this means finding a pet-friendly place to stay.
"You want to make sure you can trust the accommodation and feel confident that your pets will be safe and in good hands," says Jennifer Chrysler, founder of Niagara Pet Care and owner of a spry 11-year-old golden retriever named Hank. Here are her tips on finding accommodations that welcome pets.
Finding pet-friendly hotels
Chrysler says word of mouth is the best way to get recommendations, especially if the people you talk to are familiar with your cat or dog. "Ask your veterinarian if they know of good places to stay, or pay a visit to your local pet store," Chrysler says.
You can also post your query on social media sites for organizations like Pet Sitters International, she says. Or try a good old-fashioned Google search and check out sites that offer reviews of pet-friendly hotels and resorts, such as Pet Friendly Canada.
Asking the right questions
Contact the top two or three hotels on your list to find out how pet friendly they really are. "Ask whether they're insured and, if you'll be leaving your pet on the premises while you take a day trip, whether anyone on staff is trained in pet care or first aid," Chrysler says. Inquire about extra fees (many hotels charge more for furry guests) and what kind of restrictions there are for pets on the hotel property (they may not be allowed in dining or pool areas).
Pet-friendly accommodations in Canada to get you started
1. Trillium Resort and Spa — Travelmyth ranked this Muskoka resort in the top 10 per cent of dog-friendly accommodations in the world, thanks in part to the six kilometres of hiking trails for you and your canine companion to explore.
2. Drake Motor Inn — Although pets aren't allowed in common areas, your room comes equipped with a crate or doggy bed, as well as a HEPA filter.
3. Pets under 50 pounds are always welcome at the Intercontinental in Toronto, and when you check in at the Intercontinental in Montreal, you'll find a doggy goodie bag containing treats, a toy, biodegradable bags and a hotel-themed scarf waiting in your room.
4. Plus, pets are also welcome at many CAA partner hotels, from the luxe St. Regis Toronto to the sleek DoubleTree by Hilton Montreal. Find out how CAA Members can save on their stays with CAA Travel.
Planning a road trip (with or without your pet)?
Visit your local CAA Store, where Members can pick up free maps.
Get more tips on travelling safely and comfortably with your pet in the fall 2019 issue of CAA Magazine.
Image credit: iStock.com/Prystai