Make Family Travel Easier with these Tips
Vacation better by packing less and planning early (and other great tips)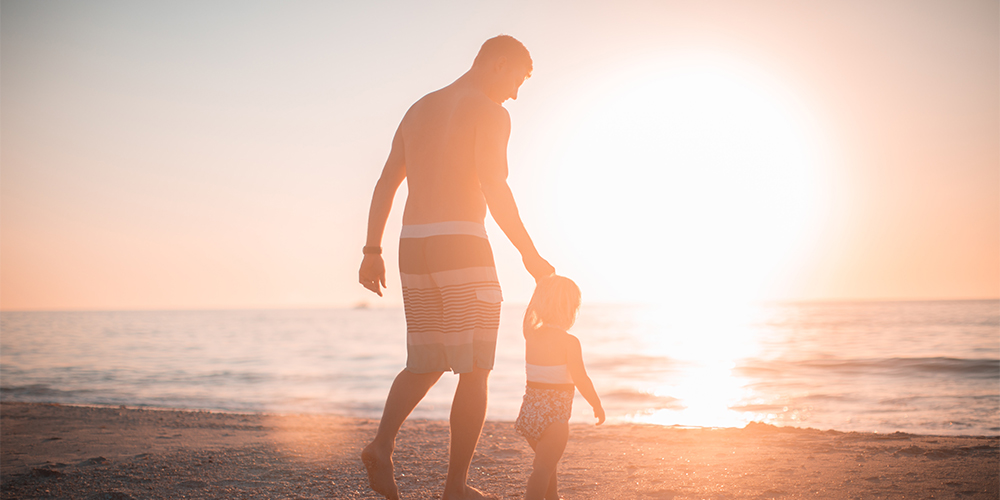 Whether you're taking the whole brood on a long flight, heading to the slopes or looking forward to a city break, family travel requires a little extra planning. Here are a few tips to make things smoother.
Book Early
Top of mind for many families looking to travel is staying within a budget. Prices tend to climb the closer you get to your ideal departure date, especially if you're looking to travel over national holidays or March Break. Booking early—at least six months ahead—is a great way to save money, while securing the travel dates, times and location you want.
Travel light
From kids' toys, beach reads and favorite beauty items, families come with a lot of gear. While it's tempting to pack all of your family's creature comforts, try to resist. Not only could you get stuck paying extra baggage fees, but you'll also have to drag all that heavy cargo through the airport and then on to your accommodation. Call ahead to see what goodies are available at your destination (some places offer everything from toiletries and laundry services to book borrowing and cribs).
Avoid peak days
Many people choose Saturday to Saturday vacations, but if your schedule is flexible, consider leaving mid-week to save money on airfare. Plus, there tends to be fewer travellers during off-peak days, which can mean a more peaceful experience overall.
Pre-pay for parking
Avoid waiting to pay—and overpaying—for parking at the last minute at the airport terminal. Instead, research parking options and pay ahead of time. This way you can take advantage of discounts—like the CAA Member offer at Park 'N Fly—and start your getaway with a little less stress.
Get Travel Insurance
OHIP no longer covers you and your family for any portion of out-of-country medical expenses. In case of unpredictable weather, lost baggage, missed connections, accidents or illness, travel insurance is an affordable and easy way to get coverage for the whole family. Bonus: travel insurance can cover alternative accommodations and be purchased at any point before your trip—even at the departure lounge.
Save with CAA
Members save 10% on CAA Travel Insurance*. This means a plan that covers a family of four consisting of any two adults and two children—which can include aunts, uncles and grandparents—is just $63.50 for a seven-day trip.1 And if you plan to travel outside your home province, territory or country more than twice a year, you may be able to save on travel coverage by purchasing a Multi-Trip Annual Plan or a Vacation Package Plan. Get details and a quote today.
Image credit: Derek Thomson/Unsplash
* Applies to CAA Members in good standing with dues paid in full by membership expiry date. 10% savings applies to the total premium excluding applicable taxes. Minimum premium applies. Excludes Visitors to Canada Insurance.
CAA Travel Insurance is underwritten by Orion Travel Insurance Company, a CAA Company. Certain exclusions, limitations and restrictions apply. A Medical Questionnaire is required if you are 60 years of age and older.
Price is based on Family Coverage for the Emergency Medical Plan with two adults, age 40 to 49, and two children under the age of 18 (coverage for eight days and seven nights); includes 10% Member savings. Family coverage is available for three or more family members insured under one policy. Premium calculation for Emergency Medical Plans equals two times the premium of the eldest traveller. Family pricing is not available for Trip Cancellation Insurance. For full Family Coverage details, please see our policy at caasco.com/policy.
Park'N Fly is a registered trademark of 1884901 Alberta Ltd.
®CAA trademarks are owned by, and use is authorized by, the Canadian Automobile Association.