The Top 9 Reasons You Need Travel Insurance
Planning a trip? Travel with confidence with these important health insurance must-haves.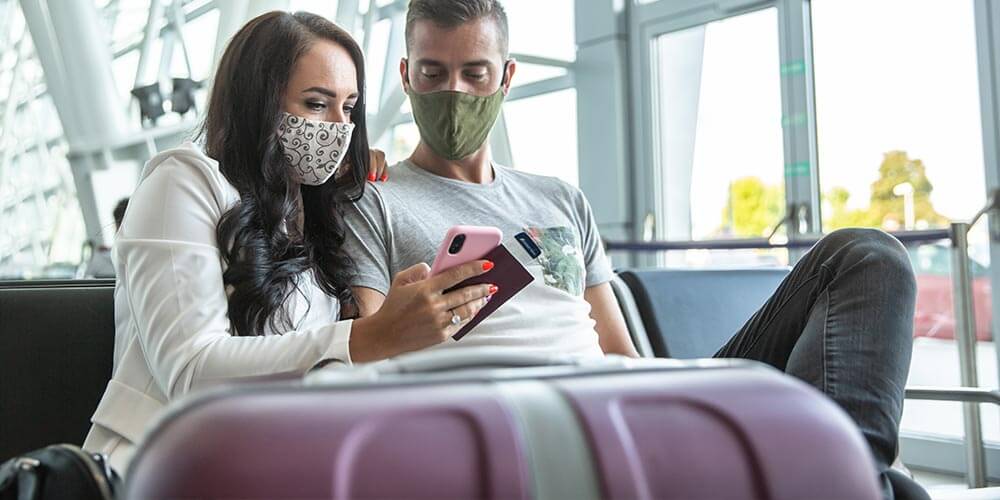 Your flight is booked. Your hotels are sorted. And your day trips are planned. But there's still one important thing you should do before leaving on your next vacation: buy travel insurance. Here's why.
1. Stuff happens while you're on holiday
As every traveller knows things can happen unexpectedly while on enroute to or at destination. Travel insurance covers you for things like losing your luggage or having to visit a foreign hospital while on vacation.
2. Your provincial health plan won't cover you outside the country
Many travellers think OHIP will foot the bill if they get sick abroad. But provincial healthcare plans don't provide international coverage. That's why the Ontario government recommends you get supplementary travel insurance if you're leaving the province.
3. Travel insurance premiums are reasonable
Most travel insurance policies are priced competitively. With CAA, for example, a family of four can get a week's worth of coverage for just $75.02*. That's a bargain compared with the cost of paying for your own medical treatment abroad. Also, without insurance, some foreign hospitals require you to pay in advance and in cash, even in emergencies.
4. Your credit card might not give you all the types of travel insurance coverage you need
While many credit card companies offer travel insurance, that coverage isn't always comprehensive. It often doesn't include perks like trip cancellation and trip interruption insurance, and might not cover you in certain parts of the world.
5. Your trip could be scuttled by a sudden illness
Chances are you spent good money on your vacation. But if you get sick before your trip and can't travel, you can kiss that money goodbye—unless you have trip cancellation insurance. It will reimburse you for non-refundable outlays, like flights, hotels and cruises.
6. Vacations can be unexpectedly interrupted
Everything from family emergencies and natural disasters to jury duty can derail a vacation. That's why it's important to have trip interruption insurance. It will cover a host of non-refundable expenses if you're forced to pull the ripcord on your trip.
7. Insurance can cover even the most adventurous of travellers
Thrill seekers, here's some peace of mind. Many insurance providers, including CAA, offer special riders that cover adventure sports, like parasailing, ballooning and helicopter excursions.
8. Seeing a doctor on vacation can happen by video
In the past, there was no way around it. If you got sick on vacation, you'd have to find a clinic, navigate your way there and explain your symptoms to a doctor whose first language might not be English. But some insurance providers now allow you to consult with a doctor over the internet, a practice called telemedicine. You could also have a doctor to come to your vacation property**. Both options are ideal for those with minor ailments.
9. You can get travel insurance coverage for pre-existing conditions
Most people think that if they have a long-standing medical problem, they won't be able to get insurance. But that's not necessarily true. CAA, for example, offers a Pre-Existing Condition rider to medical policies that cover pre-existing conditions as long as they've been stable for seven days.
Need travel insurance?
Look no further than CAA! Members get a 10% discount*** on all policies and have access to round-the-clock emergency assistance. You don't need to be a Member to get CAA Travel Insurance, but Members do enjoy 10% off. Get in touch today for a quote.
Plus, be prepared for your next adventure with our helpful travel insurance checklist.
Image Credit: iStock.com/kitzcorner
CAA Travel Insurance is underwritten by Orion Travel Insurance Company, a CAA Company. Certain exclusions, limitations and restrictions apply. A Medical Questionnaire is required if you are 60 years of age and older.
*Price in effect until March 1, 2022 and is based on Family Coverage for the Emergency Medical Plan with two adults, age 40 and 49, and two children under the age of 18 (coverage for 8 days and 7 nights); includes 10% Member savings. Family coverage is available for three or more family members insured under one policy. Premium calculation for Emergency Medical Plans equals two times the premium of the eldest traveller. Family pricing is not available for Trip Cancellation Insurance. For full Family Coverage details, please see our policy at .
**Telemedicine and House Call Services availability may vary depending on geographical locations and current emergency medical condition. CAA Assistance is provided by Active Care Management Inc.
***Applies to CAA Members in good standing with dues paid in full by membership expiry date. 10% savings applies to the total premium excluding applicable taxes. Minimum premium applies. Excludes Visitors to Canada Insurance. Subject to change without notice. See full policy for all terms and conditions at www.caasco.com/policy.
®CAA trademarks owned by, and use is authorized by, the Canadian Automobile Association.