Best 4 Travel Tech Savvy Accessories That Will Upgrade Your Trip
Don't leave home without them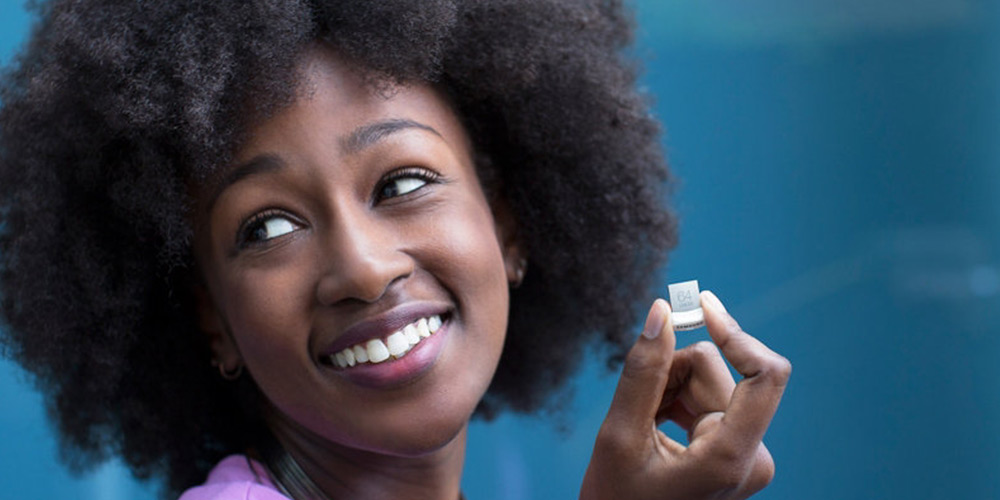 These days, taking your smartphone with you when you travel is a given. No other device is as versatile; it can be used for everything, from a phone to a camera to a flashlight. Tablets also make a great travel companion, especially if you want to watch Netflix or play games while on holiday. But what else should you bring? Here's our pick of the top four tech accessories to pack in your carry-on and where to buy them*.
A pair of noise-cancelling headphones to tune out the din of air travel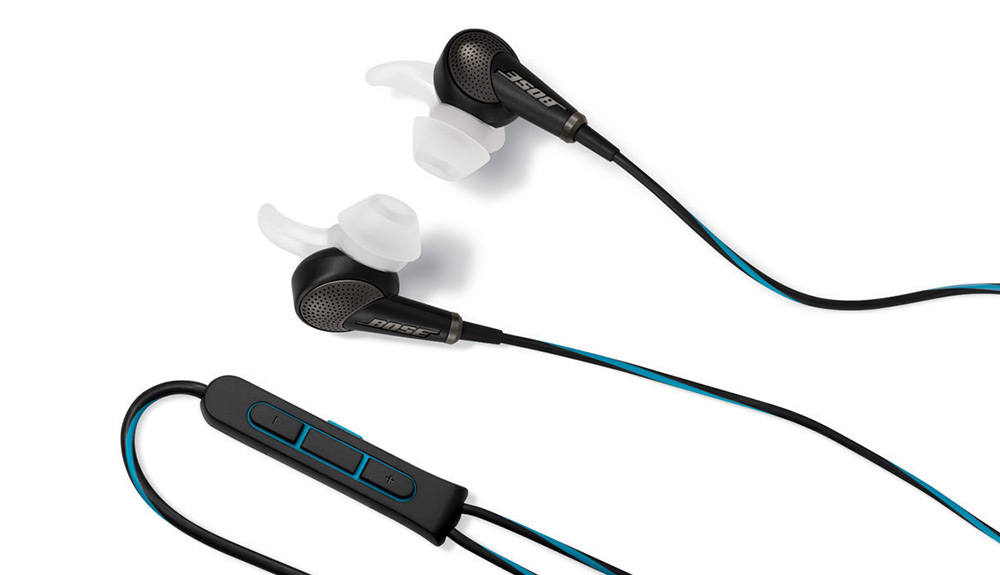 Say goodbye to airplane engine noises and crying babies with the Bose QuietComfort 20 Acoustic Noise Cancelling headphones ($329.99). These battery-powered—and easy to sleep in!—in-ear headphones feature an inline microphone as well as a four-button remote that controls volume and access to voice-recognition apps like Siri. Users have the option to turn on noise cancelling to reduce surrounding distractions, or activate Aware mode to hear what's happening around them, such as boarding announcements. The rechargeable lithium-ion battery lasts for 16 hours; once it's drained, however, the headphones will continue to play music.
Where to Buy: thesource.ca
A USB flash drive to store (or transfer) large amounts of data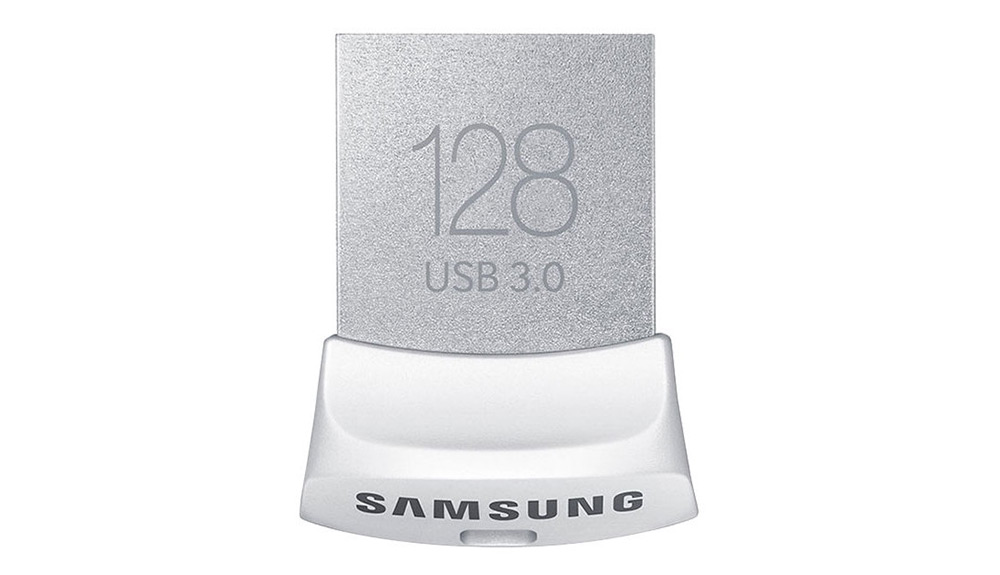 If you don't want to rely on online cloud storage services—especially in places with slow connection speeds or where privacy is a concern—the thumbnail-sized Samsung 128 GB USB 3.0 Flash Drive Fit ($85.99) is your best friend. With a transfer speed of up to 150 MB per second, moving large amounts of data is a snap. It's waterproof, X-ray proof, shockproof, temperature proof and magnet proof—all of which ensures the data you choose to store on it will be safe. The 128-GB capacity also means you can use it to store large files, such as movies, which comes in handy to pass the time on long flights or train rides.
Where to Buy: amazon.ca
A portable external battery to keep your devices powered up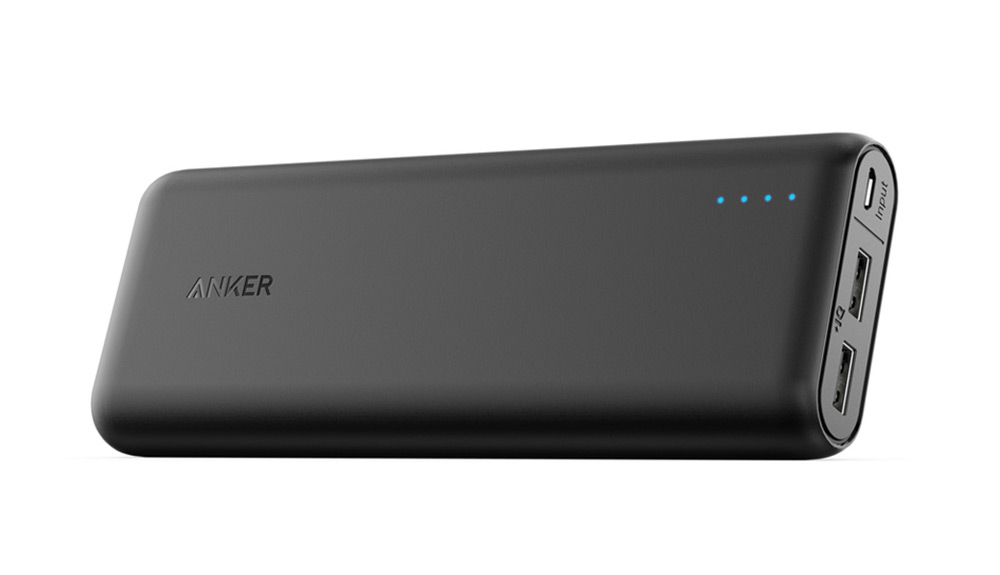 It can be frustrating to run out of battery power on your tablet mid-flight, or to not be able to access your digital boarding pass at the airport because your smartphone died. That's where the Anker PowerCore 20100 ($44.99) comes in. This external battery, which can safely be taken on board airplanes, is about the size of two decks of cards stacked side by side and weighs just over 350 grams. It can charge an iPhone 6S seven times, the Galaxy S6 five times or the iPad Mini 4 twice. It recharges itself in 10 hours with a two-amp charger and can charge two devices simultaneously.
Where to Buy: amazon.ca
A multi-port charger hub to save space in your bag
If space in your suitcase is at a premium, a multi-port charger can save you from having to pack a battery charger for each device you are bringing. The Anker PowerPort 4 ($29.99) is a 40-watt, four-port USB charger that allows you to charge multiple devices—such as smartphones, tablets, external battery packs, e-readers and more—at full speed, simultaneously. The PowerPort, which is compatible with Apple and Android smartphones, has surge and short-circuit protection, as well as a 100-240 volt input.
Where to Buy: amazon.ca
*Products not available at CAA Stores. All product specifications and prices were correct at publication.
Lost in translation?
How do nifty new Bluetooth-enabled translation earpieces stack up against the trusty bilingual dictionary when travelling? Find out in the Winter 2017 issue of CAA Magazine.