Best Canadian Parks to Check Out This Year
Inspiration for your summer vacation planning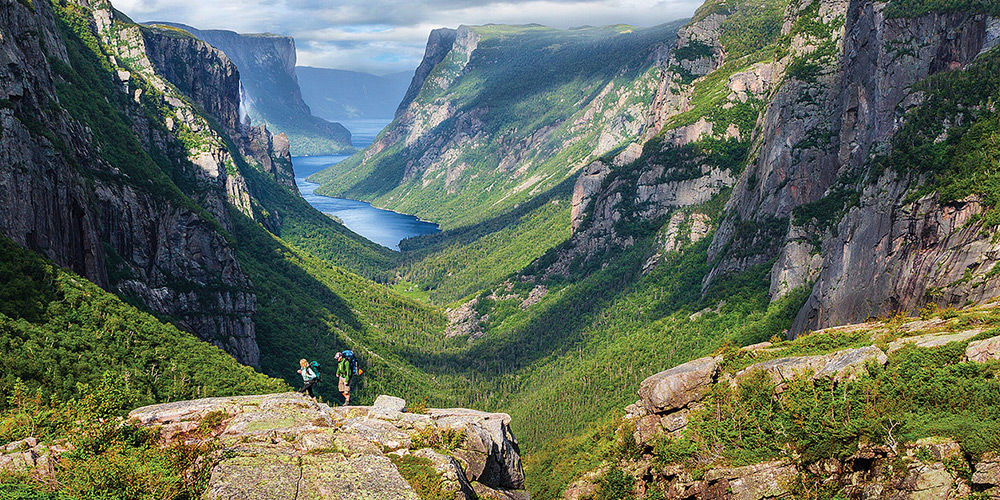 To celebrate Canada's 150th anniversary, Parks Canada is waiving the entrance fees to their parks from coast to coast. Here are five national parks that should be on the top of your road-trip list.
ONTARIO
Thousand Islands National Park, a summer trip destination for nature lovers
For a tranquil island retreat, drive about 45 minutes east of Kingston to Thousand Islands National Park. Here, there are more than 21 secluded islands to explore, including many with trails, docks and bookable campsites. Once you've settled into your campsite, set up your tent, get the bonfire going and then stargaze late into the night.
Traveller's Tip: Day-tripping in the park? Jump in a kayak and paddle the St. Lawrence River's glistening waters, cruising past rugged granite shoreline and historic estates. Stop for a picnic break.
THE YUKON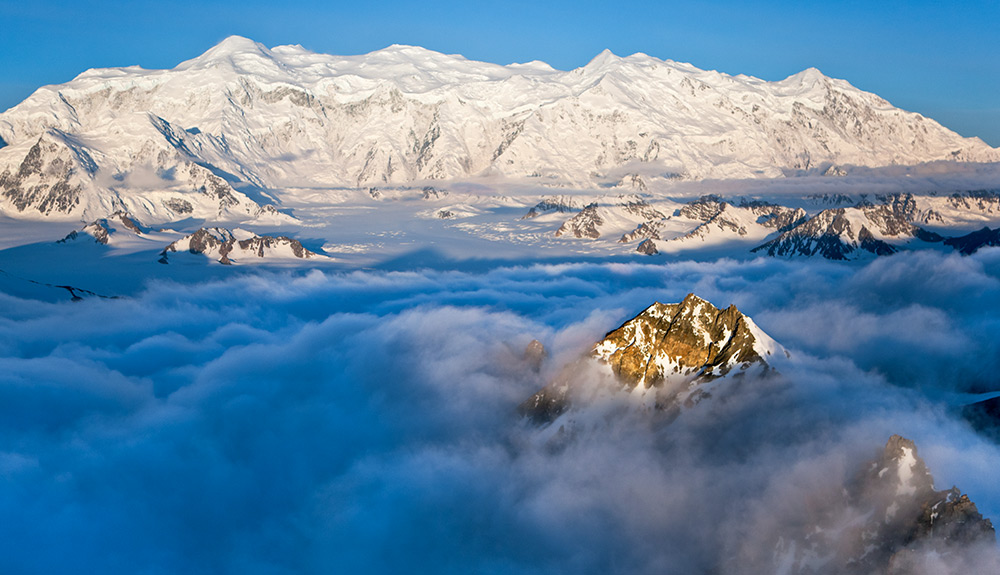 Kluane National Park and Reserve, home to Mount Logan
Nestled in the far-flung southwest corner of the Yukon, Kluane National Park and Reserve is absolutely majestic. Within these 21,980 square kilometres of protected area are snow-capped mountains, immense icefields and lush valleys, as well as a rich array of plant and wildlife species.
The park is home to Canada's highest peak, Mount Logan, and wildlife like grizzly bears, eagles, caribou and Dall sheep. It's also a UNESCO World Heritage Site.
Traveller's Tip: Take a glacial flight-seeing tour. In a small aircraft, soar over the tallest peaks in North America, turquoise glacial lakes and the largest icefields outside of the polar ice caps.
BRITISH COLUMBIA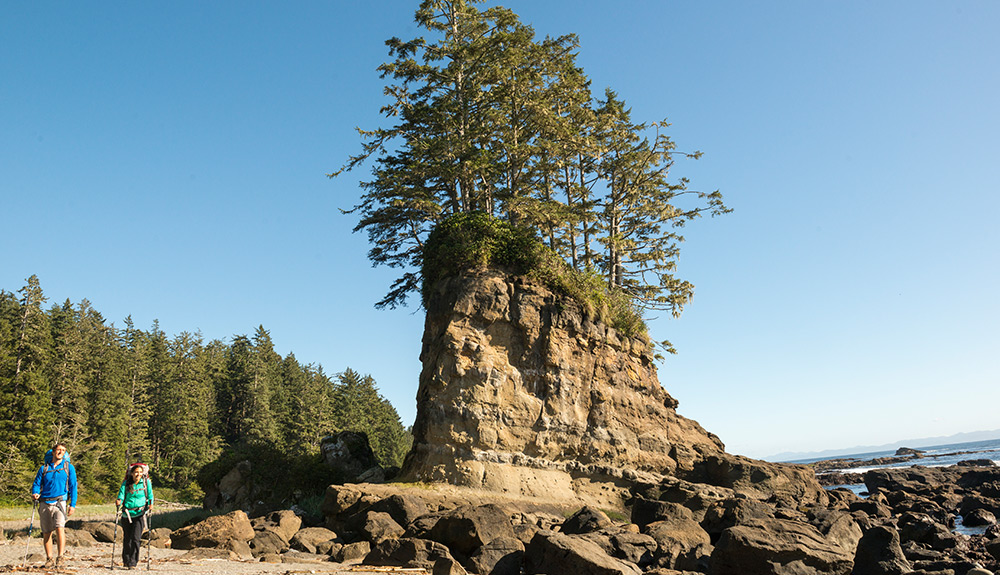 Pacific Rim National Park Reserve, a filming location favourite
There are a handful of places in the world that conjure heaven on earth, and this rugged Vancouver Island reserve is one of them. The idyllic park's raw beauty is simply captivating; imagine exploring coastal trails leading to ancient rainforests, unspoiled golden beaches and an endless stretch of ocean. Little wonder it was the filming location of choice for New Moon, the second instalment of the Twilight Saga.
Traveller's Tip: Ambitious hikers can traverse the breathtaking West Coast Trail—a spectacular 75-kilometre backpacking route along the edge of the Pacific Ocean often rated one of the world's top hiking trails.
ALBERTA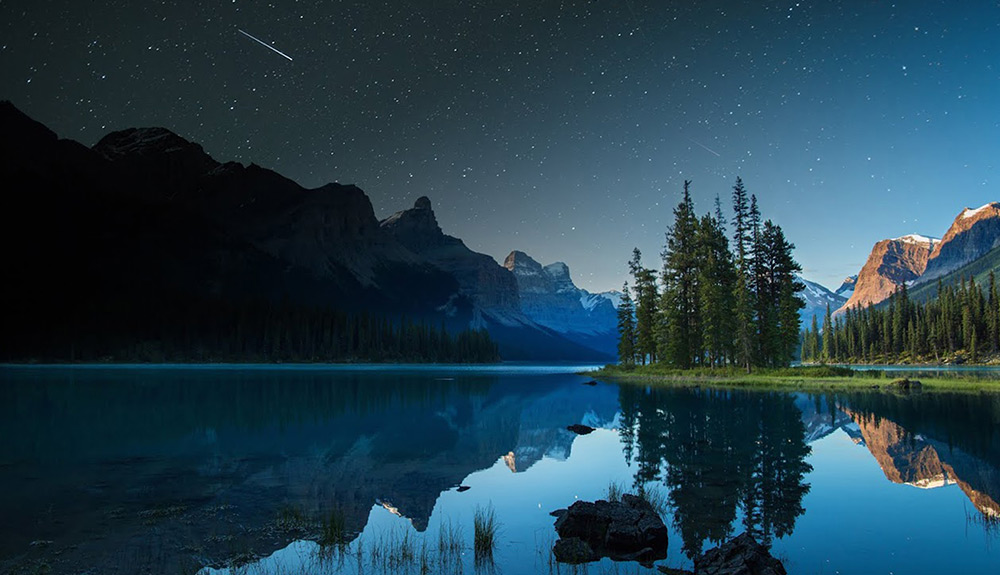 Jasper National Park, just as beautiful as Banff
It may be the lesser-known sibling of Banff National Park, but it's certainly just as stunning. The largest national park in the Canadian Rockies, Jasper National Park is filled with jagged mountain peaks, gorgeous glaciers, campsites, roving wildlife and nearly 1,000 kilometres of trails.
A UNESCO World Heritage Site, it's also the world's second-largest dark sky preserve—ideal for stargazing year-round due to limited light pollution.
Traveller's Tip: Start your sky stakeout in Parks Canada's oTENTik, a cross between a tent and a rustic cabin. At twilight, kick back and watch the stars shimmer from the private deck of your comfy safari-style tent.
NEWFOUNDLAND AND LABRADOR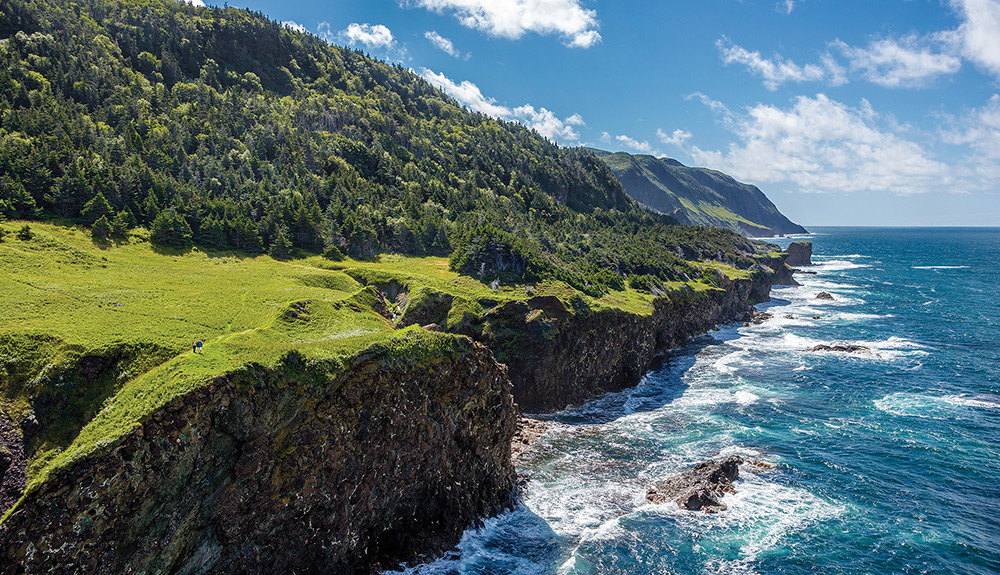 Gros Morne National Park, a hiker's dream
A visit to the wondrous Gros Morne National Park can feel like reaching the ends of the earth. Situated on the west coast of Newfoundland, it's the second-largest national park in Atlantic Canada, boasting more than 100 kilometres of trails and famed for its gobsmacking views of towering mountains, pristine lakes, fjords, waterfalls, beaches and bogs, and coastal pathways. It's no surprise that this park is a UNESCO World Heritage Site.
Traveller's Tip: For the sail of a lifetime, take the Western Brook Pond Boat Tour—a two-hour scenic cruise on the park's largest lake that skims between massive billion-year-old cliffs.
Looking for a different kind of adventure?
An educational adult camp might just be what you need. From fending off zombies to developing your artistic spirit, here are five fun camps to try.
Image credits: Parks Canada, Parcs Canada, Newfoundland and Labrador Tourism, R. Bray and F. Mueller