Six Misconceptions About Travel Insurance
Debunking myths about coverage you may need while on vacation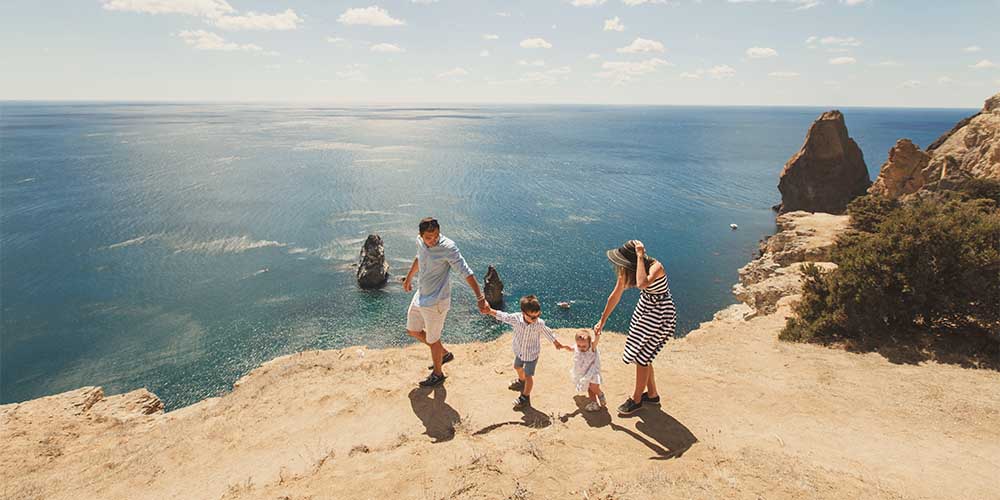 Whether you're heading to the cottage, taking a cross-country road trip in Canada or sipping wine in Italy, it's a good time to look into travel insurance—even if you don't think you need it.
Here we clarify six myths about travel insurance, so you can make an informed decision on the policy that best suits your needs.
You're covered under OHIP
Don't assume the Ontario Health Insurance Plan (OHIP) will cover all of your emergency medical expenses while you're away, even if you're travelling within Canada.
While you do have some access to OHIP benefits in other provinces and territories, it won't cover things like ambulance services, prescription drugs and emergency dental. A single ambulance ride will likely cost more than the average travel insurance plan.
If you plan to leave the province or cross international borders, consider emergency medical travel insurance.
Multi-trip plans are expensive
Another misconception is that an annual plan is more expensive than purchasing coverage for each trip.
Multi-trip plans allow you to obtain one policy and have coverage on numerous vacations within 365 days of the date of purchase. So if you plan on taking a few trips, anywhere from four to 60 days in one year, then this plan may be right for you.
Though the upfront cost is higher, purchasing this coverage will save you money in the long run because you can cover several trips with a single policy.
Airlines will reimburse you for expenses
What happens if your expected arrival time is 9 p.m., but your flight is delayed until the next day?
You might assume the airline would refund the cost of your unused hotel reservation, but unfortunately, this is rarely the case.
Trip cancellation and interruption coverage is often bundled into vacation package insurance plans, so if you lose a night at a hotel due to a flight delay, you'll be covered.
And typically, cancellation and interruption plans cover lost luggage, so you have an allowance to pick up some new clothes while the airline locates your baggage.
Finding medical attention is difficult
If you're travelling internationally and you get sick or injured, you may not be able to find a reputable hospital at your destination or communicate with the staff who may speak another language.
But with CAA Travel Insurance, you'll have access to CAA Assistance, which can:
recommend a physician or hospital at your destination
provide multilingual interpreters to communicate with physicians at the hospital
monitor your care so only appropriate medical treatment is given
pay hospitals, physicians and other medical providers directly, whenever possible
arrange air ambulance transportation if necessary
Short trips don't require insurance
Emergencies are never in the plans—so be prepared for the unexpected so you can build memories instead of costly medical bills.
Don't convince yourself that it's all right to travel unprotected for just a few days. Travel insurance will give you peace of mind that you're protected throughout your trip.
Your credit card coverage is sufficient
It's not uncommon to have limits on credit card travel insurance compared to full-feature plans from certified insurance providers. In fact, many credit card plans only cover trip interruption and baggage loss.
Be sure to review your credit card plan carefully and consider purchasing an additional policy to fill in any gaps not covered by your provider.
No matter where your adventure takes you, ensure you have the right travel insurance on your next vacation.
Be prepared
Speak with a CAA Travel Insurance expert to ensure your travel insurance policy has coverage that suits your travel needs in case something unexpected happens while you're away. Also, be sure to ask about any exclusions and limitations that may apply.
Image credit: Artem Zakharov/iStock