Understanding How Travel Insurance Can Protect Your Entire Trip
Exploring the most commonly used benefits of travel insurance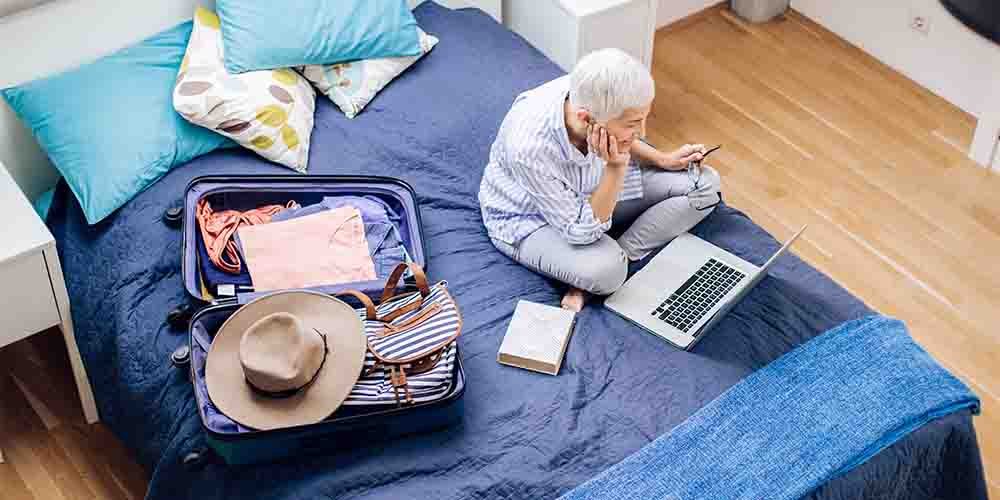 Your travel plans can be thrown into disarray by much less than a global pandemic. Perhaps your flight is delayed, your baggage gets lost in transit or you have to cut your trip short because of a family emergency.
Even if you have travel insurance through work or a credit card, it may have limitations. And the Ontario Health Insurance Plan won't cover all medical expenses abroad—or even out of province. Here's what you need to know about travel insurance coverage and the most commonly used benefits.
In case of a medical emergency on your trip
Emergency medical travel insurance provides coverage for any medical-related costs you may incur during your trip, including hospital stays, physician fees, lab tests and emergency dental expenses. If you have your pet with you, it may also cover emergency treatment by a veterinarian.
If you or any of your children are seriously ill or injured, repatriation benefits can cover the costs if you need to return home or if any children need to be escorted home.
If you have to cancel your trip or your trip is interrupted
Trip cancellation and interruption travel insurance can be used before you even leave for your trip. For example, before your trip starts, you could be reimbursed for any pre-paid non-refundable expenses.
If you're already at your destination, interruption benefits are covered if you become sick and suddenly need to return home or if a family member at home becomes sick and you need to be with them.
In the case of a natural disaster, or if a new travel advisory is issued for your destination and you need to return home immediately, trip interruption travel insurance can help you recoup the costs, as well.
Coverage for lost baggage, or lost or stolen documents
Vacation package travel insurance includes both emergency medical benefits, trip cancellation and interruption benefits and baggage protection. In addition to receiving the medical benefits, you'll also be compensated for any out-of-pocket expenses if your baggage is delayed, lost or damaged en route to your destination or upon your return trip home.
You may also be reimbursed if you need to replace lost or stolen documents, such as your driver's license or a birth certificate.
Future explorations
When it's safe to travel again, a licensed CAA Travel Insurance expert can help you find a plan to meet your needs. When booking with CAA Travel Insurance1, CAA Members receive 10 percent savings on travel insurance.2
1CAA Travel Insurance is underwritten by Orion Travel Insurance Company, a CAA Company. Certain exclusions, limitations and restrictions apply. A medical questionnaire is required if you are 60 years of age and older. 2Applies to CAA Members in good standing with dues paid in full by membership expiry date. 10% savings applies to the total premium excluding applicable taxes. Minimum premium applies. Excludes Visitors to Canada Insurance. Policy conditions and limitations apply.1 Subject to change without notice. See full policy for all terms and conditions at caasco.com/policy.
Image credit: credit