Planning Your Next Vacation: How to Decide
Thinking about where to travel next? Here are four factors worth considering.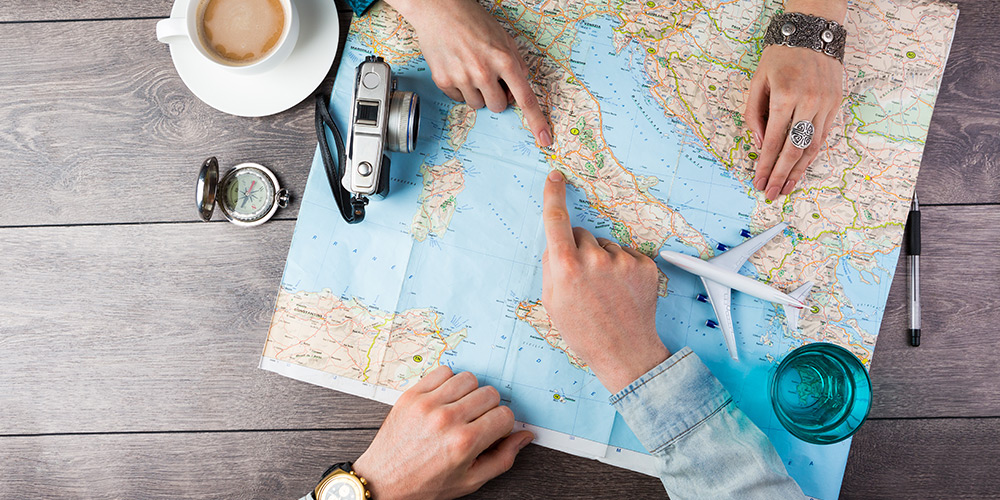 Vacation experts Hailey Ross and Jackie Baldwin, Travel Consultants with CAA South Central Ontario, share advice for choosing the perfect destination.
Be an Early Bird
At first glance, a locale may appear out of your price range. But booking far in advance may allow you to say yes to that dream destination on your bucket list. "If you can book and/or pay in full by a set date, then the potential to save money is very high," says Ross. "Plus, at CAA, we allow [travellers] to save up for the cost of the trip. So if you book a year in advance, you can make a payment every month."
Ross recommends pre-purchasing your additional excursions in advance of departure to save even more. "A lot of suppliers have early booking bonuses," says Ross.
Less Isn't Always More
Having a budget helps determine what you can afford, but a lower price tag isn't always your best bet. Think about bigger costs, such as flights and accommodations, but also consider little expenses—like food and entertainment—that add up along the way. Sometimes it's worth it to shell out a little more money to meet your needs and wants. For instance, if a convenient location is essential, think twice about booking that cheaper hotel located out in the boonies.
"A good example is staying in Manhattan compared to Jersey," says Ross. "Jersey hotels are way cheaper—half or even a third of the cost of staying in Manhattan. But then you have to spend your time and money taking transportation into Manhattan. It may not be worth it."
Some Days May Be Better to Book
As far as the best days to book, it's really up in the air. For airfare or hotels, there's no specific day of the week for scoring sales, and it's often a matter of keeping your eyes peeled for deals. But according to Baldwin, you can get a deal on some packaged vacations. "For package holidays, we get sales on Tuesdays and Wednesdays," she says. "So that's the best day to book."
Are You Travel Compatible?
You may be keen about a destination, but does it offer activities that match your abilities and interests? Are you fit enough to hike Machu Picchu? Jotting down a "wish list" can help narrow your options realistically. "I always make sure my clients know exactly what they're getting into," says Ross.
If you're considering a cruise, familiarize yourself with the ports of call and find out what's realistic before pulling the trigger. "For a lot of European destinations, you may have to get into the city first for the excursion, which can sometimes be far from the cruise port," says Ross. She cites the port of Southampton in England, which is almost a two-hour drive away from the city of London, as an example. "[Whereas] if you're travelling the Caribbean, chances are you'll find lots of water sports, markets, ziplining, and so forth," she adds.
Need a little help planning your getaway? Call 1-800-992-8143 or visit a CAA Store near you, and one of CAA's Travel Consultants will be happy to assist you.