Artificial Turf: What You Need to Know
Here's how to switch your lawn care routine to low maintenance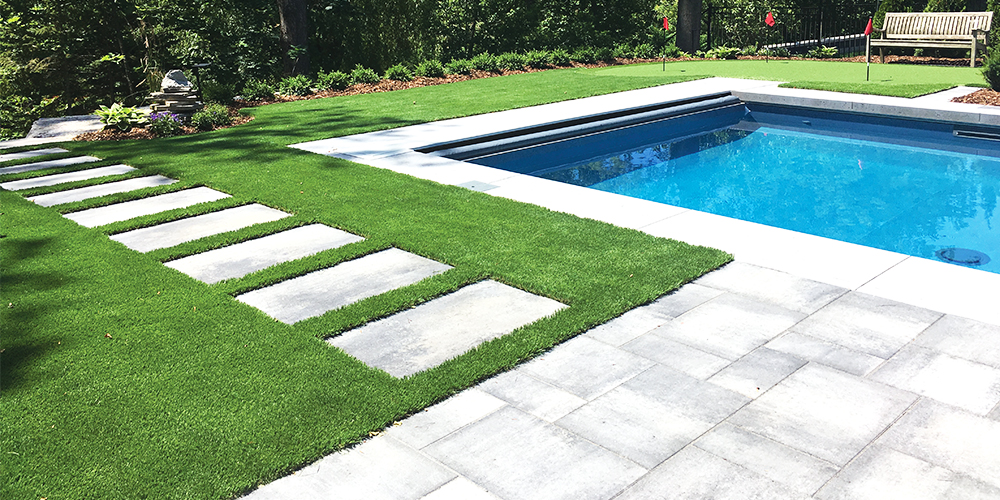 If you've ever seen a neighbour vacuuming their lawn, don't worry—there's a good reason. They've likely opted to install artificial grass. Yes, the residential equivalent to Astroturf. Only today's artificial lawn bears just a passing resemblance to the faux lawns of yesteryear.
"The technology and look of artificial grass has come a long way in the last five years," says Bran Lakoseljac, the founder of Lazy Lawn in Mississauga, Ont. It's true: today's products really do look (and feel!) like the real thing.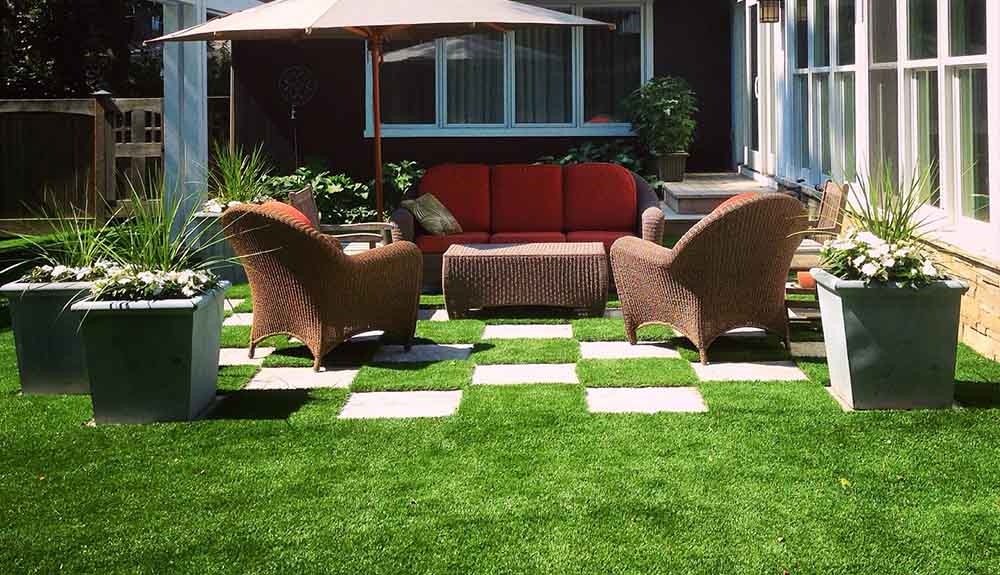 But its good looks aren't the only reason homeowners are increasingly opting for fake grass. "With people's lives continually getting busier, the low-maintenance alternative of artificial turf is very attractive," says Shari Pedulla from Design Turf in Markham, Ont. Plus, with water prices on the rise and a growing number of municipal pesticide bans, real grass doesn't always seem worth the money—or the hassle.
The ABCs of artificial grass
Installation is often best left to the pros; the entire lawn gets excavated, then installers lay a weed barrier, a porous plastic fabric that prevents weeds from growing, followed by a drainage layer. Lakoseljac says Lazy Lawn uses high-performance bedding, which is made of crushed, rinsed limestone, for this purpose. Then the turf goes in, the seams are glued and it's nailed down with long staples or nails. But once that's done, maintenance really is a breeze.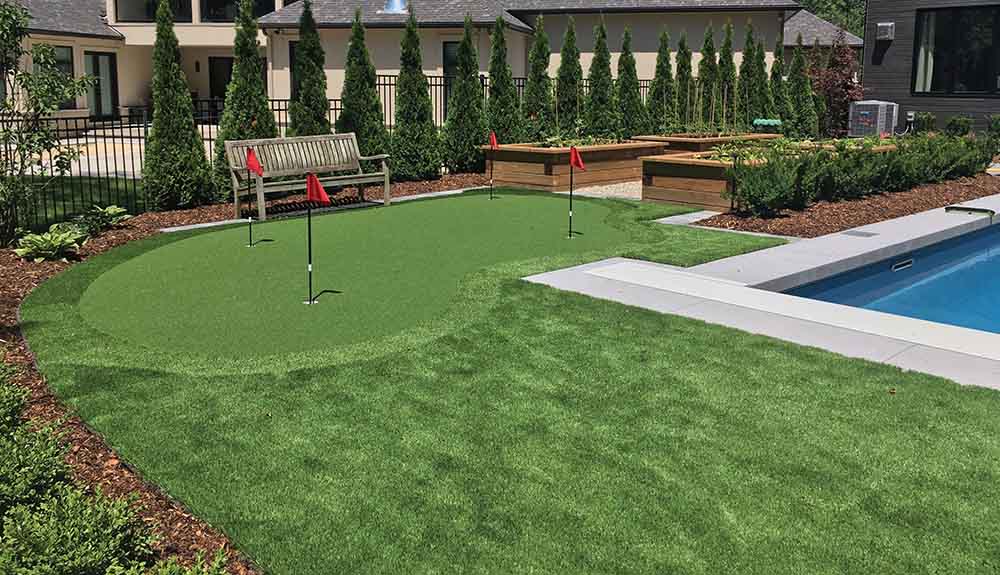 "You'll never have to water or mow your lawn," says Lakoseljac. But there are some things to keep in mind. First, make sure you choose the right product. If you have pets, opt for heavier duty turf, like the Pet Pro line from Calgary-based Rymar Grass.
Play by the local property rules and regulations
Remember that some municipalities, including the city of Toronto, do not allow the use of artificial grass in front yards. And while industry experts point to its eco-friendly qualities—like water savings, a long lifespan (usually up to eight years, but sometimes up to 15) and no need for pesticides—it is a plastic product, so it's not totally green. Some, but not all, artificial turf is recyclable.
When it comes to cost, expect to pay about $12 per square foot including installation, or about $5 per square foot if you opt to do it yourself.
And OK, it's not completely maintenance-free. "Leaves and animal droppings still need to be removed," says Pedulla. "The turf is awesome, but it's not magic!"
Looking to get your home more organized?
Our pro tips will inspire you to give your garage a makeover. If you're looking to keep track of your schedule and save electricity, try one of these nifty gadgets.
And don't forget, whether you're a renter or owner, CAA has the right coverage to keep your abode safe.
Image credit: Rymar Synthetic Grass and Rubber Surfaces