How to Get a Better Night's Sleep
Expert advice for common-sense ways to put insomnia to bed
Sponsored by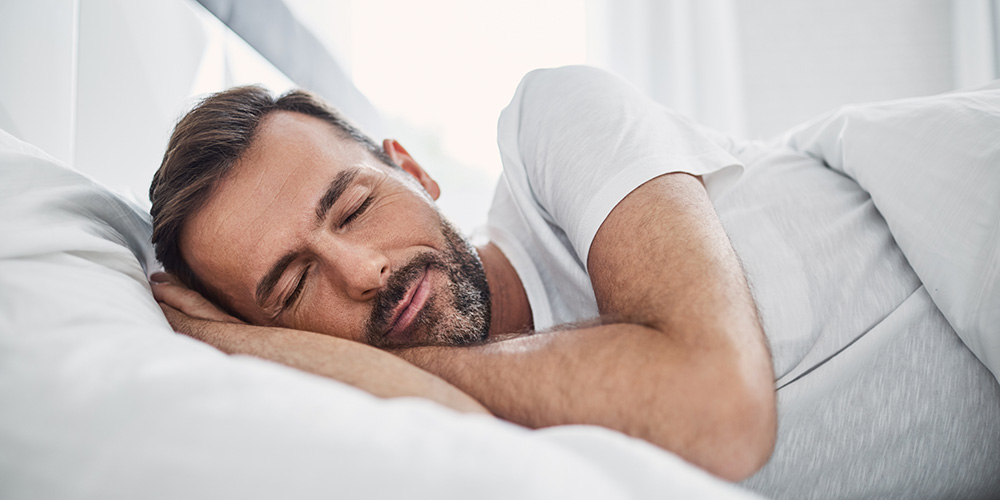 Getting enough rest can help us function better in our waking lives. Yet according to Statistics Canada, many Canadians struggle with getting enough sleep—or getting quality sleep throughout the night. And the statistics agency has found that sleep problems are on the rise, especially among adults.
Common sleep issues
According to a 2018 health report from Statistics Canada, about 25 per cent of adults are dissatisfied with their sleep, and 10 to 15 per cent report distress and daytime impairment related to lack of sleep.
The most common sleep-related issues are trouble getting to sleep and trouble staying asleep, according to Dr. Judith R. Davidson, a somnologist and adjunct associate professor at Queen's University.
While caffeine and alcohol can disturb sleep, common triggers include relationship stress, work stress, pain or discomfort, illness, moving, bereavement and sleeping in a new place—basically anything new, unusual or stressful.
It's common to have the occasional night of poor sleep, says Davidson. But when this goes on for at least three months and affects your daytime functioning, it's called chronic insomnia. This type of sleep disorder is best reversed with cognitive behavioural therapy for insomnia (CBT-I), she says, but not sleeping pills.
Ways to improve your sleep
To encourage sleep, Davidson recommends starting with the basics: regular bedtimes and rise times. "When we go to sleep in the dark and rise in light, our circadian sleep-wake rhythm is nicely synchronized with our environment," she says. "We feel the effects of desynchrony when we travel across several time zones or when we work rotating shifts."
Avoid television and mobile devices before bed, says Davidson, since they can stimulate mental activity and the light tricks our brains into thinking it's daytime.
According to Sleep Help, an online resource site, even your mattress and pillow play a role. Do your research to find out which mattress and pillow will provide the best support for your body and sleep style. If you toss and turn, for example, a soft or medium-soft mattress may be suitable since it can mould to your body position.
If you're still having trouble…
Don't force it. "Get out of bed, go to another room and do something unrelated to sleep, like reading a book, folding laundry—basically anything that is not too stimulating," says Davidson.
Only return to bed when you start feeling sleepy—your vision becomes blurry or you missed that last sentence of your book. "Never try to sleep," says Davidson. "Willing sleep to come is basically chasing it away."
Click here to see how CAA's extensive health and dental plans can help.
Image credit: istock.com/BartekSzewczyk
Underwritten by The Manufacturers Life Insurance Company (Manulife).
Manulife, Manulife & Stylized M Design, and Stylized M Design are trademarks of The Manufacturers Life Insurance Company and are used by it, and by its affiliates under license.
Manulife, P.O. Box 670, Stn Waterloo, ON N2J 4B8.
© 2019 The Manufacturers Life Insurance Company. All rights reserved.
Accessible formats and communication supports are available upon request. Visit manulife.ca/accessibility for more information.