How to Make These Green Household Cleaners Yourself
Save money and the planet with these natural grime fighters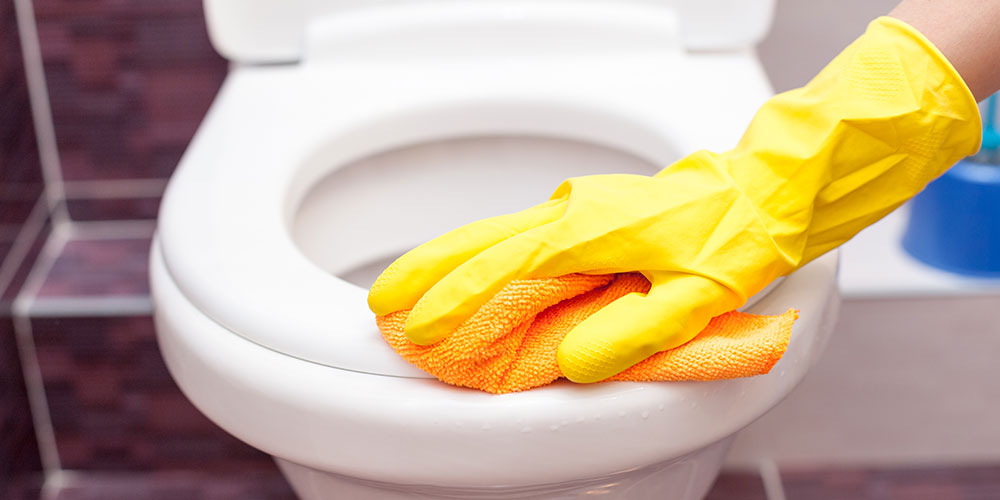 Spring is a great time to look at new ways to make your home a little greener and give it an extra scrub. Thinking of switching to eco-friendly cleaning products? Try making them yourself with ingredients like cream of tartar and vinegar.
"Thanks to good marketing, people think they have to buy 20 different scrubs and cleaners. But they're just chemical-laden products that you don't need—and that don't make your home any healthier," says Candice Batista. An environmental journalist and founder of The Eco Hub, Batista started making her own cleaners 18 years ago when she couldn't find products that were both eco-friendly and effective. Here are some of her fuss-free formulas to get you started.
For kitchens and bathrooms
To make a scouring scrub and cleaner, form a paste with 1 tbsp (15 mL) Castile soap (a biodegradable, vegetable-oil-based cleanser) and 2 tbsp (30 mL) cream of tartar. Apply the paste to the area you're cleaning, spray with hydrogen peroxide, then wipe everything off with an old T-shirt, rinsing with warm water. This is especially good for sinks and countertops. Don't be nervous about hydrogen peroxide; it breaks down safely into water and oxygen, and is recommended by the David Suzuki Foundation as a non-toxic disinfectant for the home.
"When it comes to stainless steel, use a bit of olive oil to wipe away smudges and bring out the shine," Batista says.
For windows and mirrors, Batista recommends a fifty-fifty mix of white vinegar and water in a spray bottle. "You can spray it right on the glass surface—no need to rinse, because it wipes off streak-free."
For showers and toilets
Mix together 1½ cups (375 mL) water, ½ cup (125 mL) vodka and ½ cup (125 mL) hydrogen peroxide. Add a squirt of all-natural dish soap for suds and 15 drops of an essential oil for scent.
Alternatively, the David Suzuki Foundation says a fifty-fifty solution of vinegar and water also makes a great bathroom disinfectant and deodorizer. For toilets, pour ½ cup (125 mL) vinegar into the bowl and let it sit for 15 minutes before flushing.

For wood furniture and floors
Use hot water and a few drops of natural dish soap when mopping floors, and beeswax polish on wood furniture to help preserve it and give it a subtle shine.
Get that fresh, clean scent
"Although vinegar is a strong cleansing agent, people sometimes complain about its smell," Batista says. As long as you don't use too much, the smell dissipates quickly, she says. "Adding a few drops of your favourite essential oil to any homemade cleanser will help solve the problem." She recommends lavender, which is also an antifungal, or lemon, which is a mild antibacterial.
Looking for more home tips?
Try wallpaper for a bold new look in any room.
Image Credit: istock.com/PeopleImages, istock.com/brizmaker