How to Make Your Own Barbecue Smoker
Turn your barbecue into a smoker—it's easier than you think!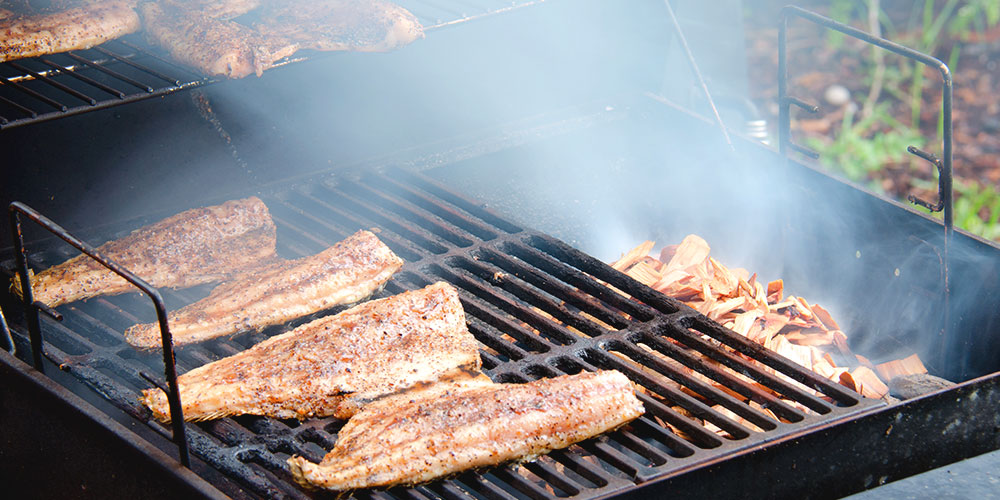 Grilling is about cooking hot and fast. Smoking, however, requires time and patience: it's done low (around 180 to 235ºF) and slow. "The key is to contain the heat and smoke, and control the airflow and fire so you can maintain a low temperature," says Ted Reader, a Toronto-based chef and the author of The Complete Idiot's Guide to Smoking.
With 65 grills and smokers in his backyard, Reader knows what he's talking about. He says you can make a smoker out of anything from a clay pot to a filing cabinet, but the easiest approach is to use your barbecue.
How to turn your backyard barbecue into a smoker
To turn your charcoal or gas grill into a smoker, keep the fire or flame small and off to one side, and put your meat on the other side. For the key ingredient—smoke!—place pre-soaked wood chunks or chips directly on the coals, or make an aluminum-foil packet and fill with wood chips, then poke holes in the foil to let the smoke escape and place the packet on your grill above the heat.
How to get the most flavour into your smoked meat
Reader recommends using hickory or oak for a more intense flavour, or maple or apple wood for a sweeter taste. You can also set a pan of water over the live burner of a gas grill to keep the air moist and help the meat absorb the smoke.
Why smoking meat is worth the wait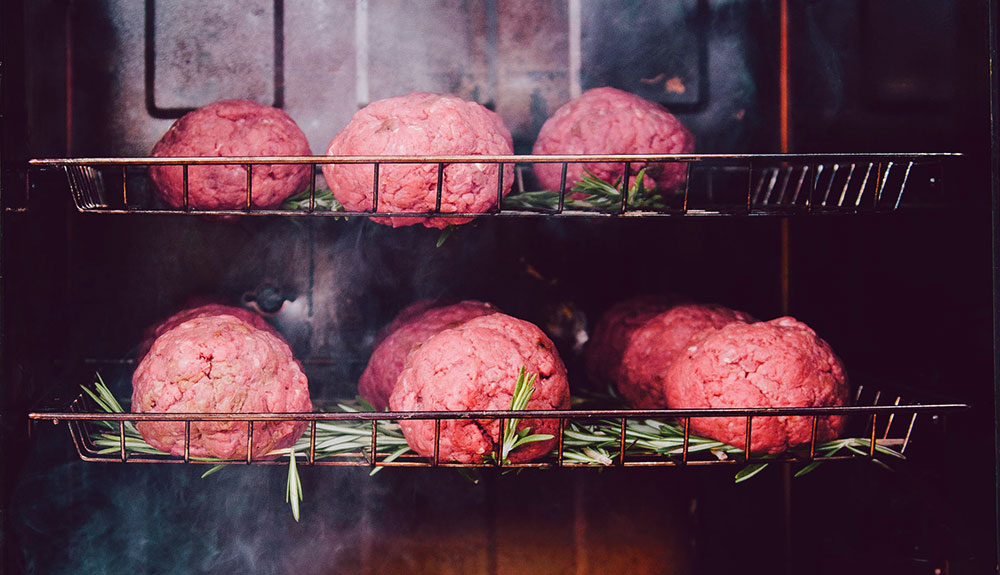 Smoking can take several hours, and you need to constantly check both the grill and the internal meat temperatures. But Reader says it's worth the wait. "Grilled meats can be one-dimensional, whereas smoking adds complexity and flavour," he explains.
Want to buy a dedicated smoker? Here are three types to consider.
Vertical water smokers
are ideal for beginners as they're relatively small, efficient and inexpensive, although they don't offer as much temperature control.
Try Weber Smokey Mountain Cooker, Napoleon Apollo 3-in-1
Kamado smokers
are sleek, charcoal-fuelled ceramic domes that hold heat well, so you can smoke all year long—and they last forever.
Try Big Green Egg, or Kamado Joe or Primo Ceramic cookers
Pellet smokers
are electric, versatile and easy to use: a digital controller automatically feeds pellets of compressed hardwood sawdust to the fire, while a thermostat regulates pellet delivery to maintain the right temperature.
Try Yoder Smokers, Traeger pellet grills
Looking for more inspiration for your summer table?
Make this amazing sourdough bread recipe from a bakery in Northern Ireland to take your sandwiches to the next level. Or try these seven easy barbecue hacks that can up your grill game.
Image credit: iStock.com/dusanpetkovic, iStock.com/mokee81 and Sarah Lalone/Stocksy United