Grocery Shopping Tips in the Era of Physical Distancing
Make shopping for groceries a smoother experience with these strategies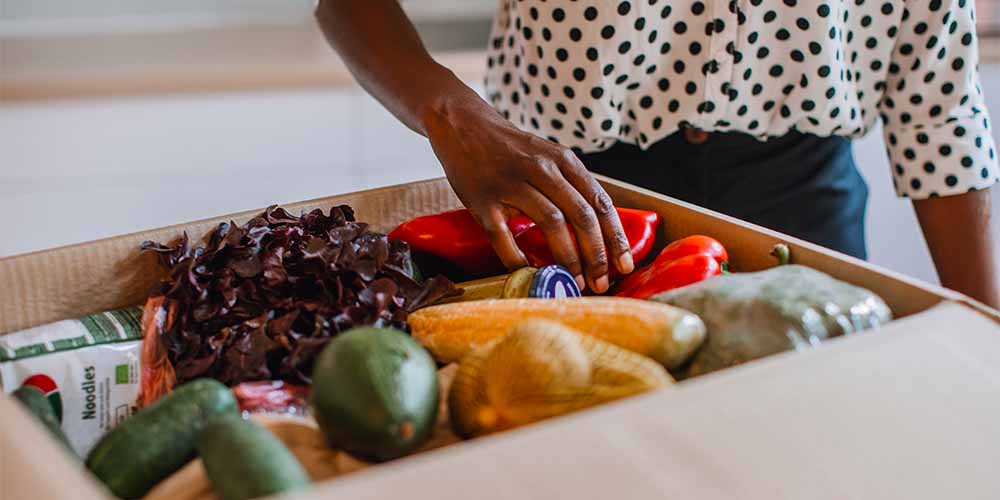 Stocking up our fridges and pantries isn't as simple as it used to be as we do our best to maintain physical distancing. But there are some clever ways that you can get groceries with less stress. Take advantage of online services or shop strategically for a smoother experience. Here are five ideas for tackling your grocery list with a little more ease.
Go at off-peak hours
This interactive map uses open-source data to predict the wait times at popular grocery stores and shops so that you can get in and out faster. You can also use Google's "popular times" feature to get a live update on how busy a store is before you visit.
Use a grocery delivery service
To skip the store altogether, get food to your doorstep through a delivery service. Items are purchased online then delivered at a selected window of time for a small fee, usually around $10-$12. Delivery windows fill up quickly, so order up to a week before your at-home supplies are due to run out. While some grocers, like Longo's, have their own in-house delivery services, there are a few third-party options like INABUGGY, which offers CAA Members $10 off the delivery fee.
Shop at your local restaurant
With eateries suffering from reduced business, some have pivoted to selling meal kits and raw ingredients like fresh produce, meat, pantry staples and alcohol. Restaurants like Earls and Joey are offering grocery items through online delivery or pick-up. While others, like Montana's (which offers a 10% discount to CAA Members), have created meal kits making it easier to get dinner on the table.
Choose local stores
Smaller-scale operations like convenience stores, corner stores and specialty stores like independent butchers and international grocers can often be less busy and better-stocked with high-demand goods like flour. Better yet, these stores are usually independently operated so you can feel good about supporting a small operation.
Get more with CAA
Don't feel like cooking? Use your CAA Membership to tap into savings on meals.
Save 10% on online and mobile app orders at Swiss Chalet
Save 10% on drive through or take-out orders from Harvey's
Save 10% with online and in-app orders from Montana's
Save 10% with online and in-app orders from East Side Mario's
Keep reading
Get ready for barbecue season with our grilling guide in the summer 2020 issue of CAA Magazine.
Image credit: istock.com/vgajic